Sundridge stormbeach quilted waterproof Smock Review
I recently won a Sundridge stormbeach quilted waterproof Smock on the monthly reports competition sponsored by Gerrys, and I thought I'd give a review of how I've found it.
I took the decision to go into the shop to try them for size, and I got the smock in a medium. It's a really comfortable jacket and I can't fault the fit, its perfect for me. It doesn't restrict your movement like some bulky jackets do.
Another big plus for me was that It has neoprene cuffs on the arms which I think a brilliant feature as in the past I've found some jackets I've had let in water around the cuff area. No worries with the Sundridge on that score, as the neoprene stops that.
It's a quilted smock and I've only worn it a few times this September, so I've not been out in the freezing weather yet, but it feels warm enough to easily stand up to those freezing temperatures.
As for being waterproof, as you know we've had the worst rainfall on record this year, so it's stood up to some torrential downpours and I've be bone dry. The hood has a peak that bends to shape, which keeps the worst of the weather off your face, so that's another good feature. It also has two front pockets which stands up to the rain to keep those essentials dry ie fags lighter ha. It's got two side pockets which are fleece lined and act as hand warmers, not all smocks have got this feature, and it'll be welcome when it's frosty.
The only negative thing I can find to say about it is it's not breathable, but it's not advertised as that. So if you want a breathable jacket this might not be for you. If you just want a warm & waterproof jacket look no further.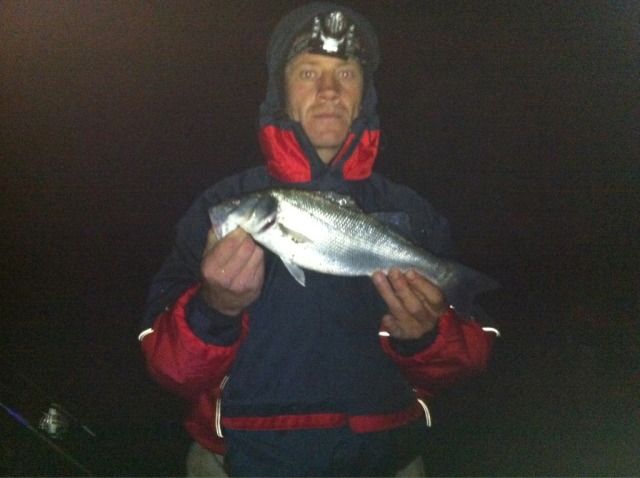 I would recommend the Stormbeach smock to anyone:0) I know I won it and got it for free, but I would have been happy with it if I'd bought it, and I think it's good value for what you get. A brilliant product all round. All I need now is the bib and brace to go with it and I'll be ready for winter.
Pugs:0)

Related Articles
Share
About Author
(0) Readers Comments