Ten Angling Addicts meet up in Morecambe for a friendly longest fish meet. The weather stayed pleasant and a few early Plaice made an appearance.
Plaice fishing in Morecambe. This post was written by Forum Member Padsta Tel        .
Set off at nine this morning with my little mate Luca all of 8 yrs old and already showing promise of becoming a top all round 



 angler, it was chucking it down by the time we arrived at Gerry,s 2packs of blow a new end ring for my old rod fitted free thanks lads 


 and a few bits then off to find some where to park on the prom.
Set up my Zzippy and a few bits in a bucket to save getting bogged down and off we trotted ,met bandit who was soaking wet 



 he had been fishing on the end of the jetty for a couple of hrs before we arrived and blanked. then Settle Simon turned up with his youngest son and off we trotted to the mark. Halfway over the beach a phone call of Stevie G he was behind us with Joel Gargan his eldest and Martin G what more Gargans they can hear the rattle of money as far as Manchester on a noisy day. 





We all cast in about eleven the rain had stopped and the sun came out, it was like this all day sunny very windy 



 squalls rain and so on.Then Mike T turned up in borrowed waders 



 a good hour after we had chucked in and with in 30 mins pulled in a good 


 plaice of 35cm much to his delight as it happened it ended up the winning fish by 1cm to my dismay i pulled in a plaice of 34cm 


 and shortly after Stevie G had one at 33cm 


 Gargans second and 3rd followed by Settle Simon with a smaller plaice 






 we didn't measure his to small but he was happy not to blank.
We were disappointed there wasn't more AA-lads at the comp but weather was a bit rough and only a few hardened anglers turned up ,well done to the youngsters who braved the harsh weather, top anglers all 3 of you.Mike T ended up with just 35 quid but he was just 






 to win well done MIKE. A few pics of the day starting with the winning Plaice 35cm. 
My turn next with a plaice of 34cm boy did i try to stretch it 




Mine was fatter than his.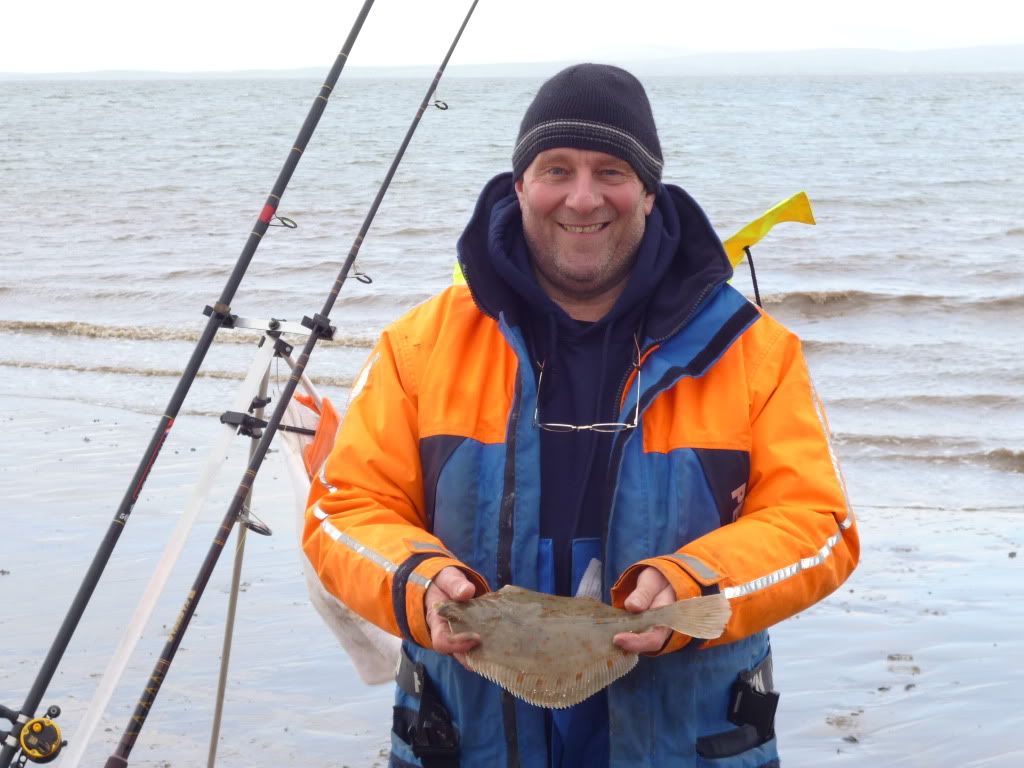 Next up Stevie G with a plaice of 33cm he said statistically he should have won having a 




 in all 3 comps.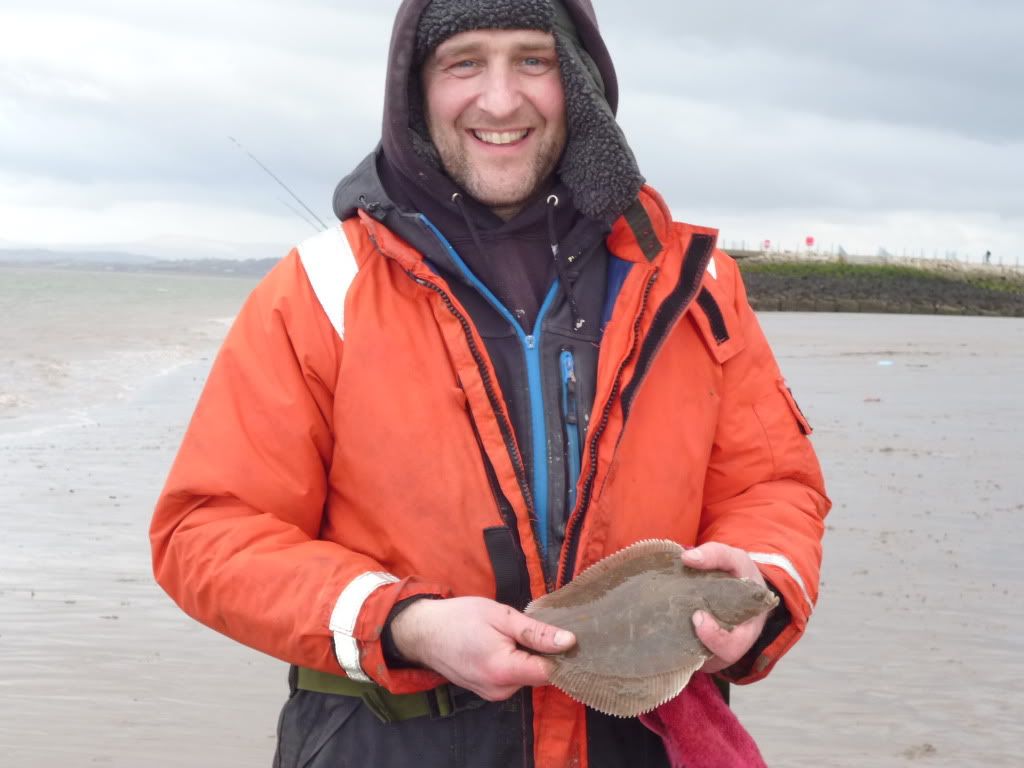 And last but not least Simon with his beauty 


A few more pics of the day just for the record and thanks to bandit for organizing the comp.

Mike T 35cm Plaice.
Padsta Tel 34cm Plaice.
Stevie G 33cm Plaice.
Settle Simon smaller Plaice.
Bandit BLANK.
Martin G BLANK.
Luca R BLANK.
Joel Gargan BLANK.
Jar head don't Know.
Simons youngest Blank.
Related Articles
Share
About Author
(2) Readers Comments