Chesil Cod fishing Season off to a Flying start – The plan was to fish sunrise to sunset over low , up to high and 1st of the ebb. Sea state was settled with a touch of colour , but clear blue skies to start with and a n/w wind. As the day went on the cloud cover built with odd showers with the wind turning westerly and strengthening.
I was going to fish one rod with a 3/0 pennel pulley , with fresh black lug, the other was going to be a simple 1/0 , 2 hook clipped down rig , with different baits – lug , squid and crab. 1st couple of hours were doggies , pout , poor cod and whiting. Then once the sun got higher, they went off the feed, thank god. Then about a hour before low had my 1st slack liner, to my suprise out popped a plump little cod :-* :-* :-* kieth who i went down with came over and did the weighing and photos for me.
5lb4ozs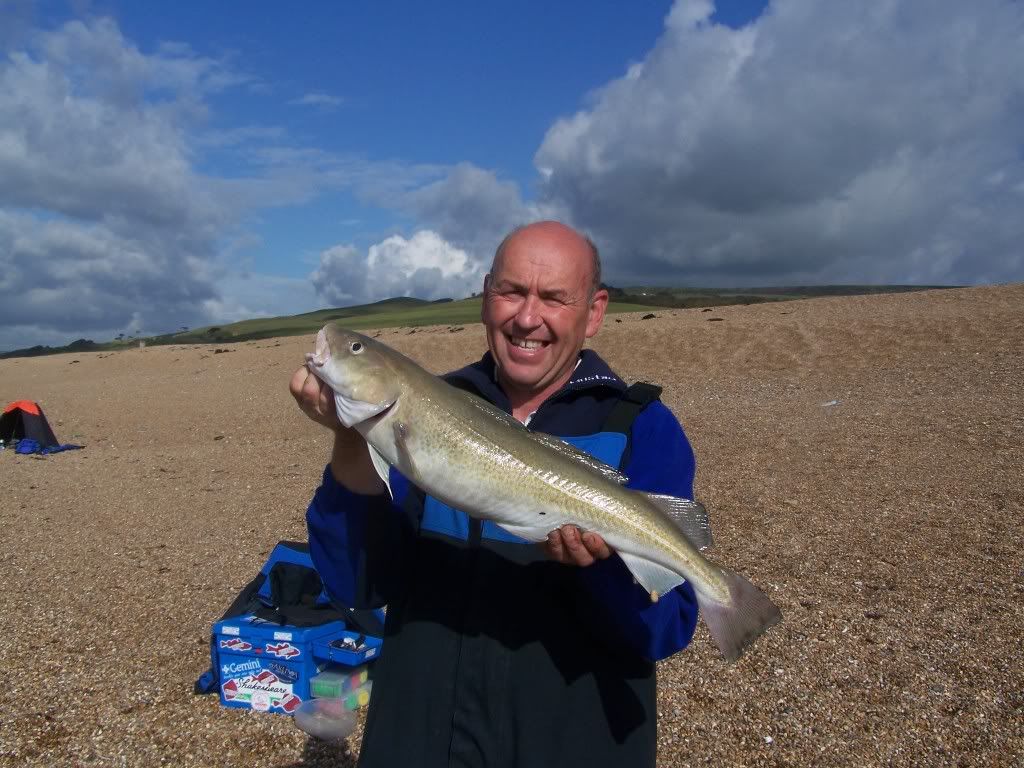 Then 30 minutes later another at 6lbs1oz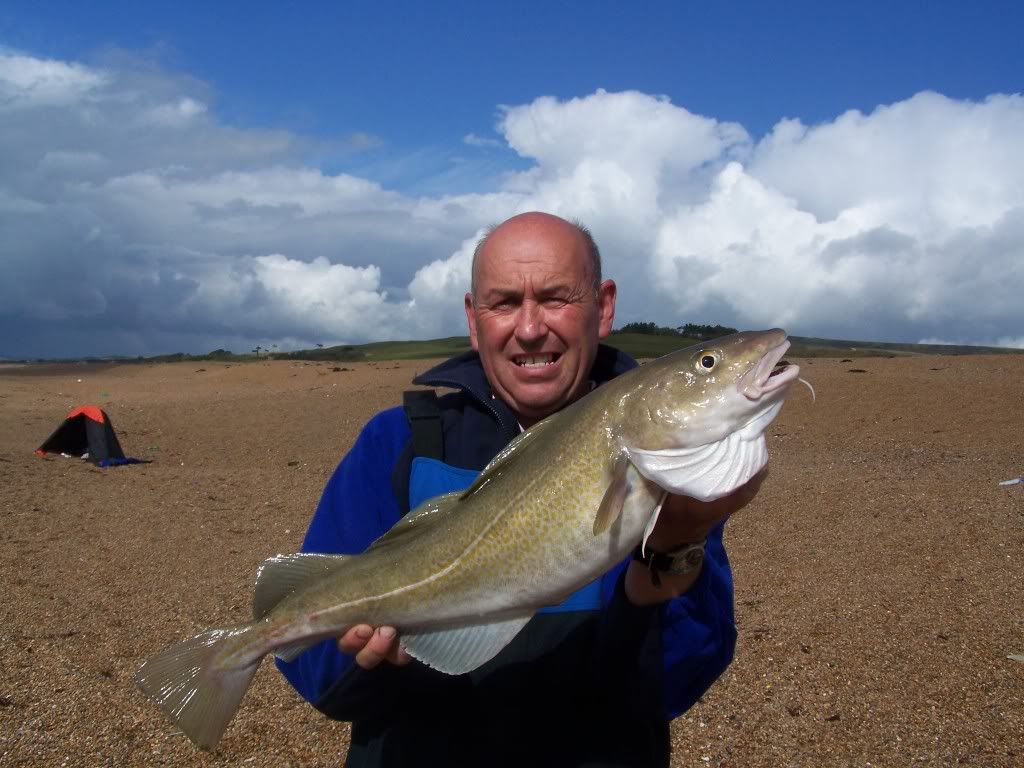 Then it went dead again , till i bagged a small red gurnard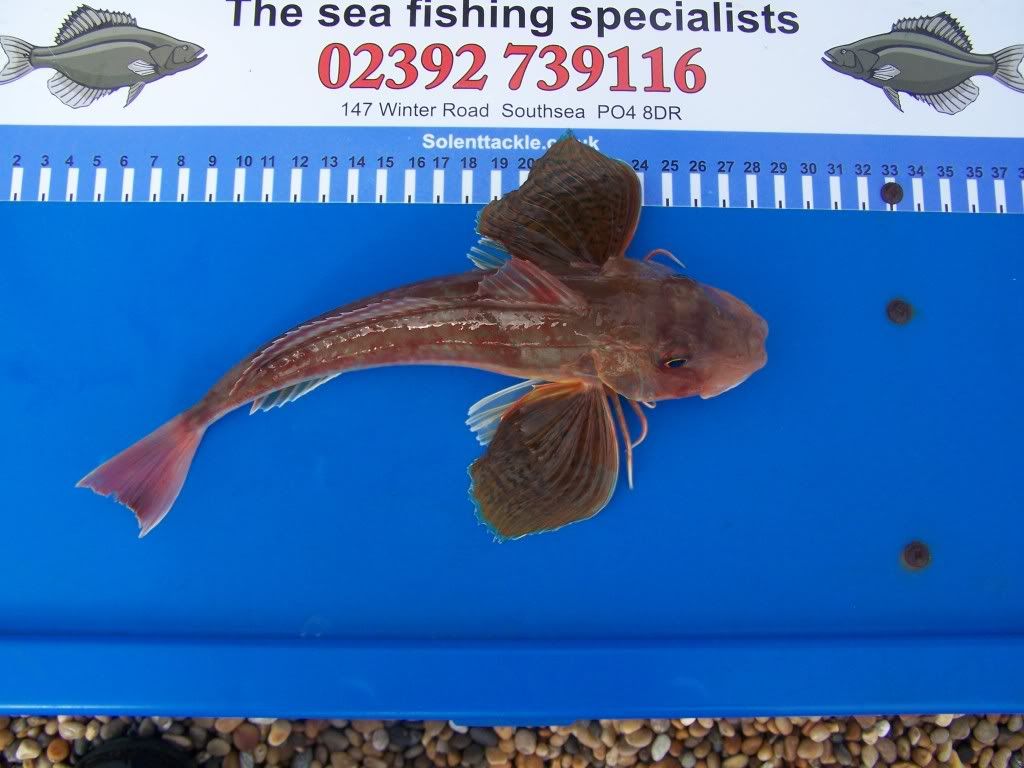 Then a couple of hours went by with out a touch. At this point I was happy that i had bagged two cod, when i had another slack liner.
Out popped cod number 3 at 4lb9ozs   

As you can imagine by now I'm buzzing, others are watching me like a hawk now as theres not been a lot caught all day. Then i started to get dabs and a couple of missed slack liners, was taliking to kieth about calling it a day when on the last 2 casts I had another 2 cod
5lb3ozs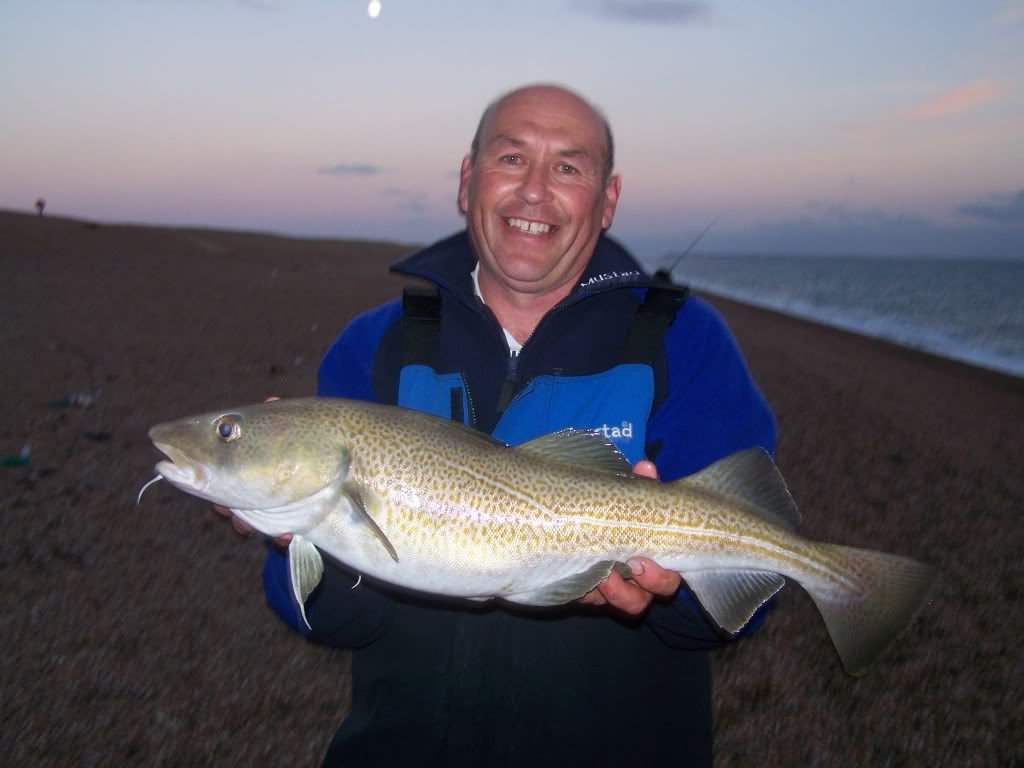 smallest of the day 3lbs 



So ended up with a right mixed bag and 5 cod – so I guess my cod season under way. All the cod came to fresh black lug , fished at long range and a new species. happy days!!
Related Articles
Share
About Author
(0) Readers Comments