Well, I'm just back from a few days over in the Isle of man. didn't do as much fishing as i thought i would to be honest, but did manage to get out with Juan Clegg out of Port St Mary Sunday afternoon – A late fathers day treat for my Dad…
A quick steam out and a sudden stop, well before I was expecting, for some Mackerel for bait. After about ten minutes of absolutely hectic mackie action we had a huge cool box brimmed. You literally could not get to the bottom before your rod was bent double.
The plan was to fish on the drift for Pollack, maybe the odd cod, and hopefully a few Ling. Various techniques were adopted around the boat, from lures, to long mackerel strips, sandeel and razorfish.
The local lads on the opposite side to us seemed to be doing much better, and a little bit of local knowledge seemed to work wonders.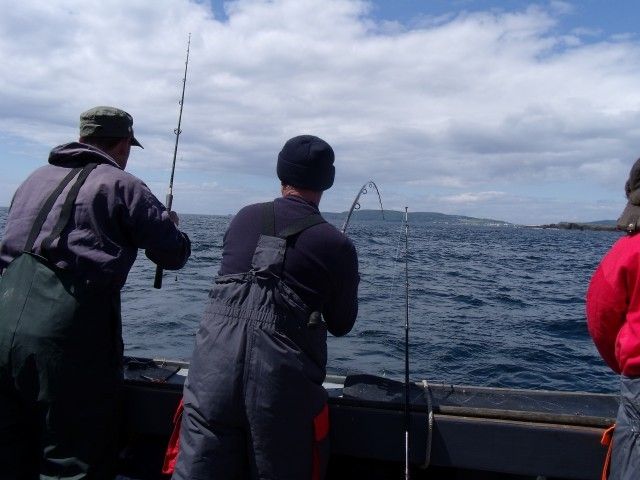 Pollack were steadily coming aboard, with Graham having the best of the bunch, around the same time I also lost what felt like a good Pollack, spitting out my Redgill EVO after around 30 seconds (Gutted!)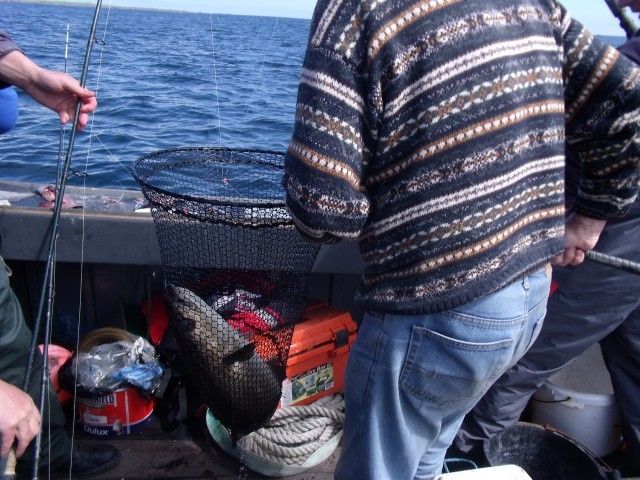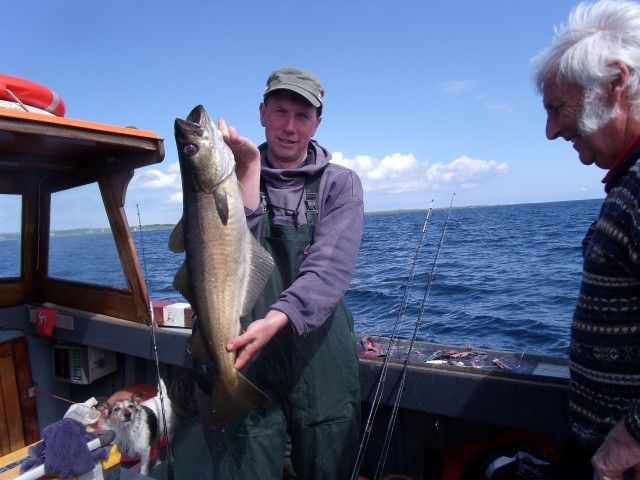 Plenty of smaller fish coming aboard.

Many of the lads had opted for much lighter gear than I had with me, those small pollack certainly made a good account of themselves!!

A move onto a different mark produced quite a few Pouting, and some big ones too!! Even these put up a half decent scrap!

This same mark produced a few nice ling too….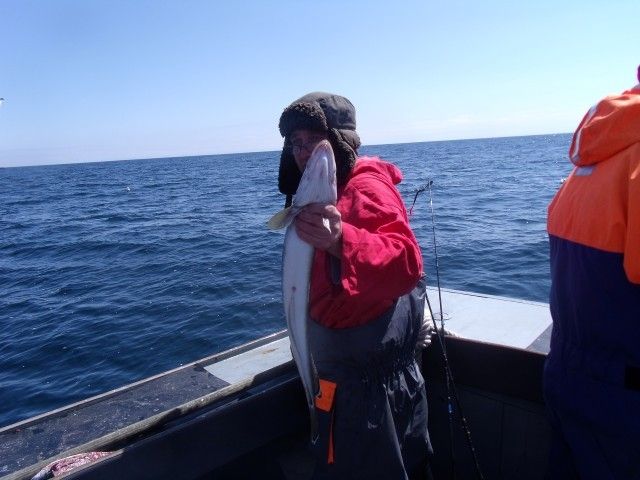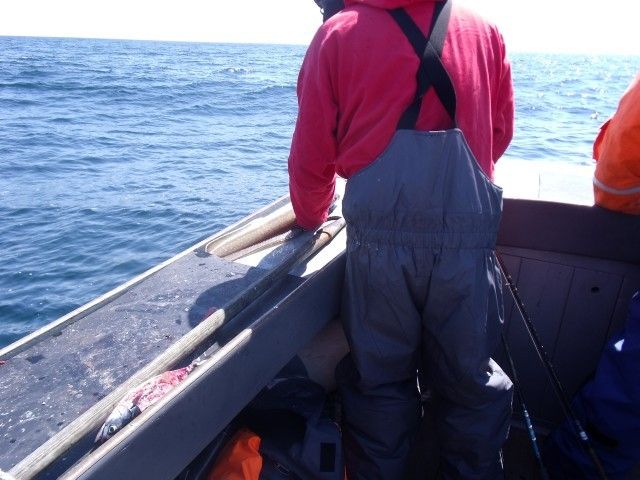 With me being lucky enough to boat a bit better fish.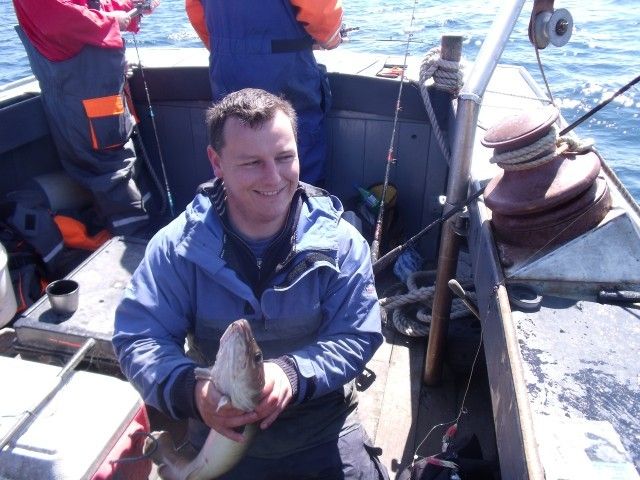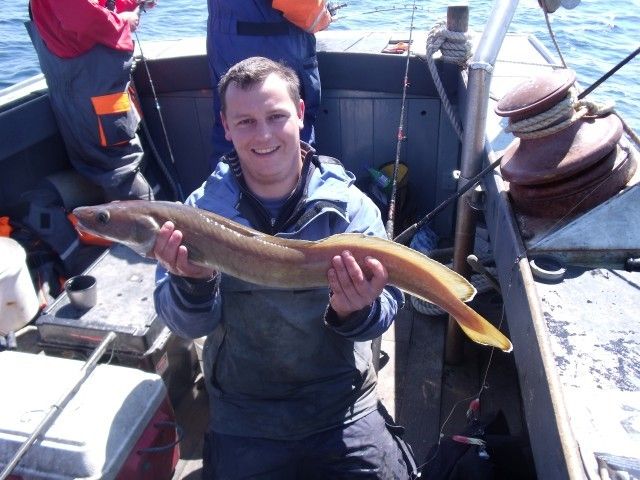 Looked like a sea kayaking club on a Sunday outing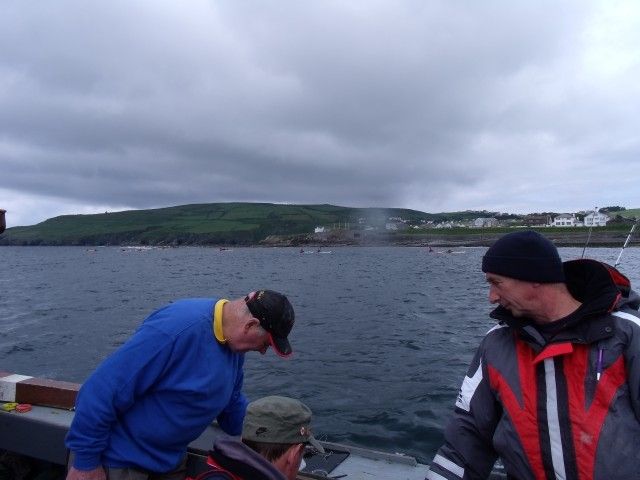 Nice Day for the sailors too!!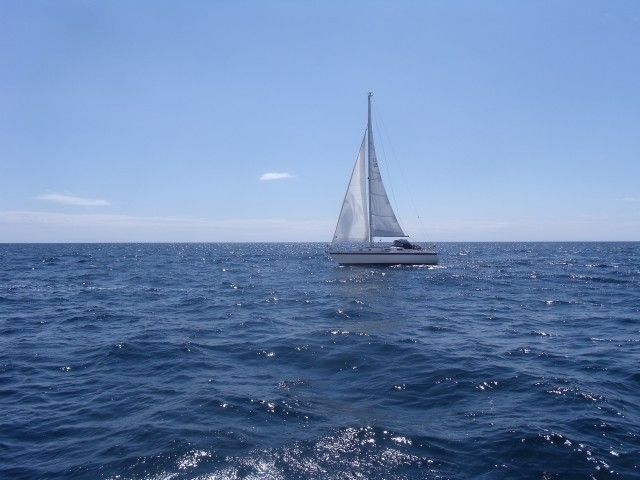 Nice afternoon out, I dressed for the Antarctic, and ended up sweating my nuts off TYPICAL!! The fishing was a little patchy, but a few quality fish made up for it. Plenty of species coming aboard too, with Codling, Wrasse, Pollack, ling, mackerel and pouting all putting in an appearance. Many of the fish we caught were full of small sandeel….perhaps they were switched on to small sandeel and not much else – That might also explain the abundance of Mackerel? 

Related Articles
Share
About Author
(0) Readers Comments