I finished work at 7 this morning and was pondering with the idea of going fishing, i was tired and cold and to be hounest couldn't be bothered, but got in and had a brew, stared at my tackle and blow lug which i have managed to keep alive for about 6 days and was about to go off. i thought sod it i am going so i got to the stone jetty!  At high water the weather was nice and fresh with a slight breeze the tide was really low 7mtr so as you can see from this picture that it barely got past the end of the pipe line.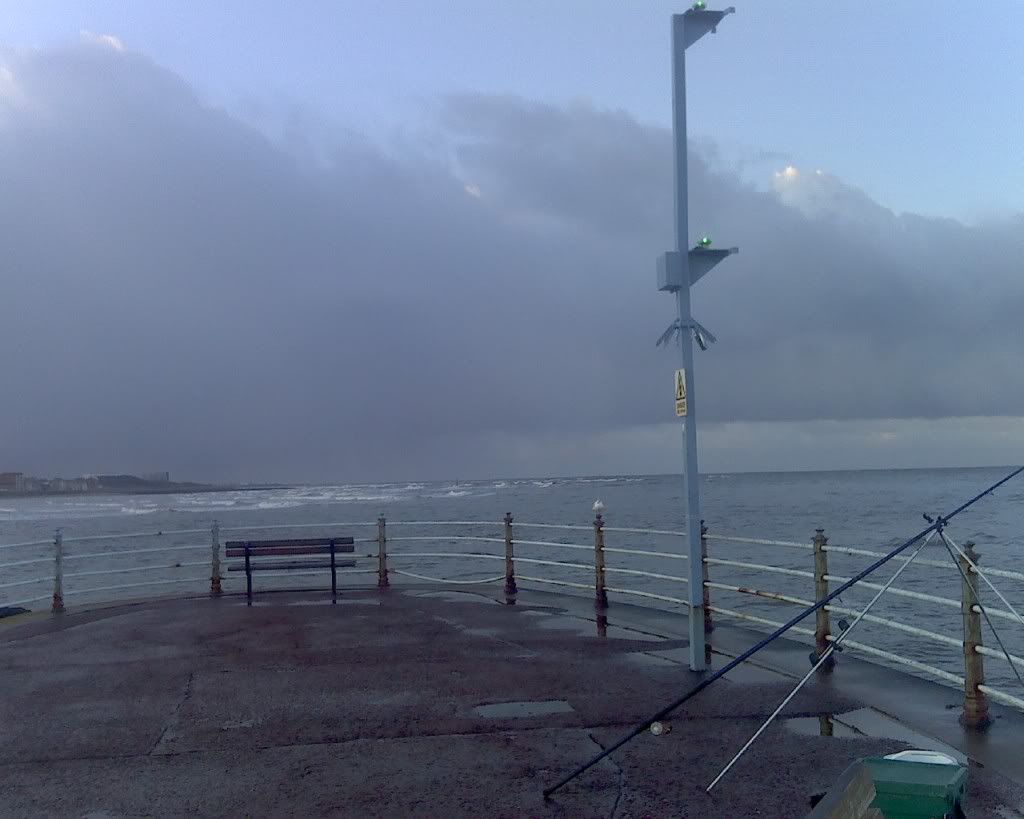 walked to the end which seemed to take for ever 


and rigged up baited up and cast out 

 there was no one about only MEEEE i had it all to MYSELF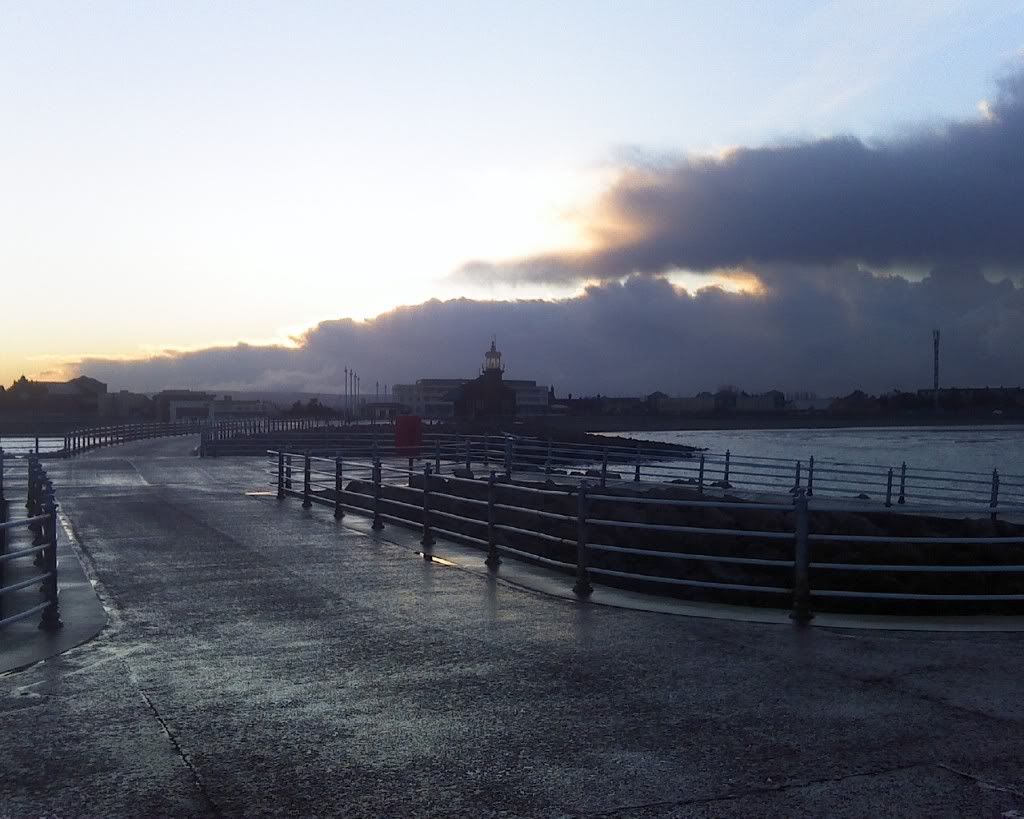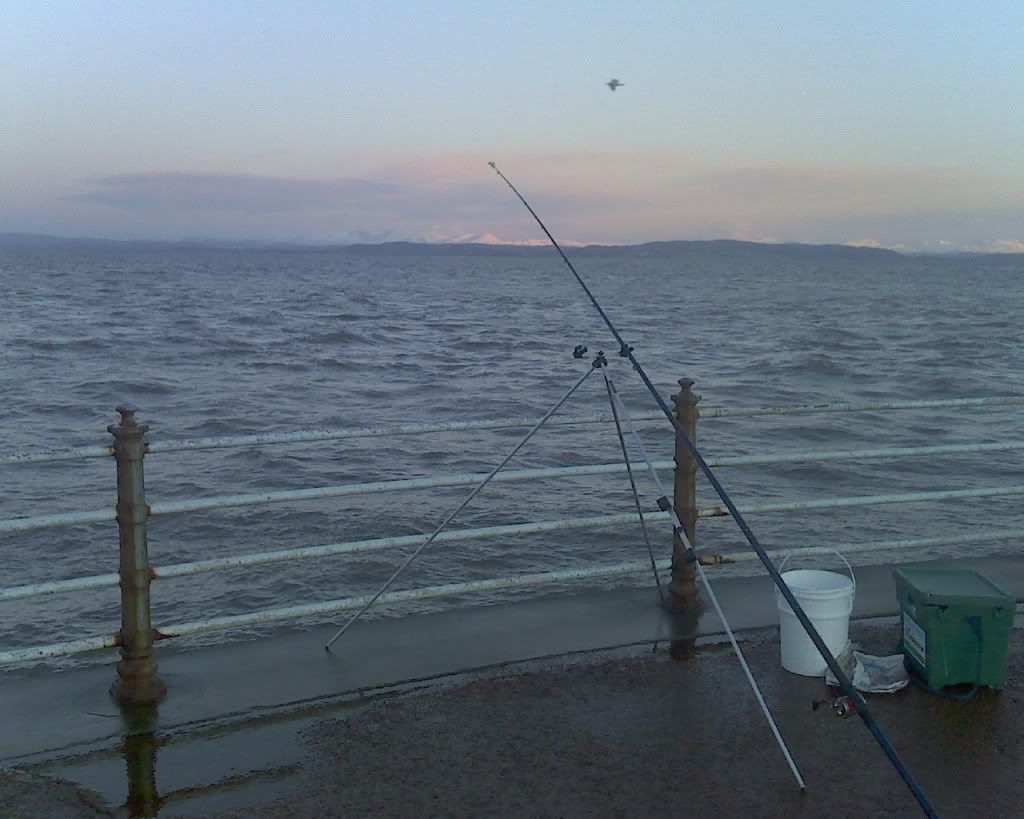 whiloe i was waiting for a bit of action i looked across to the lakes it looked bliss all white covered in snow with the sun beating from behind me onto the beautiful hills you will never get that view anywhere else in the word stunning.
picture might not have turned out well though my phone is rubbish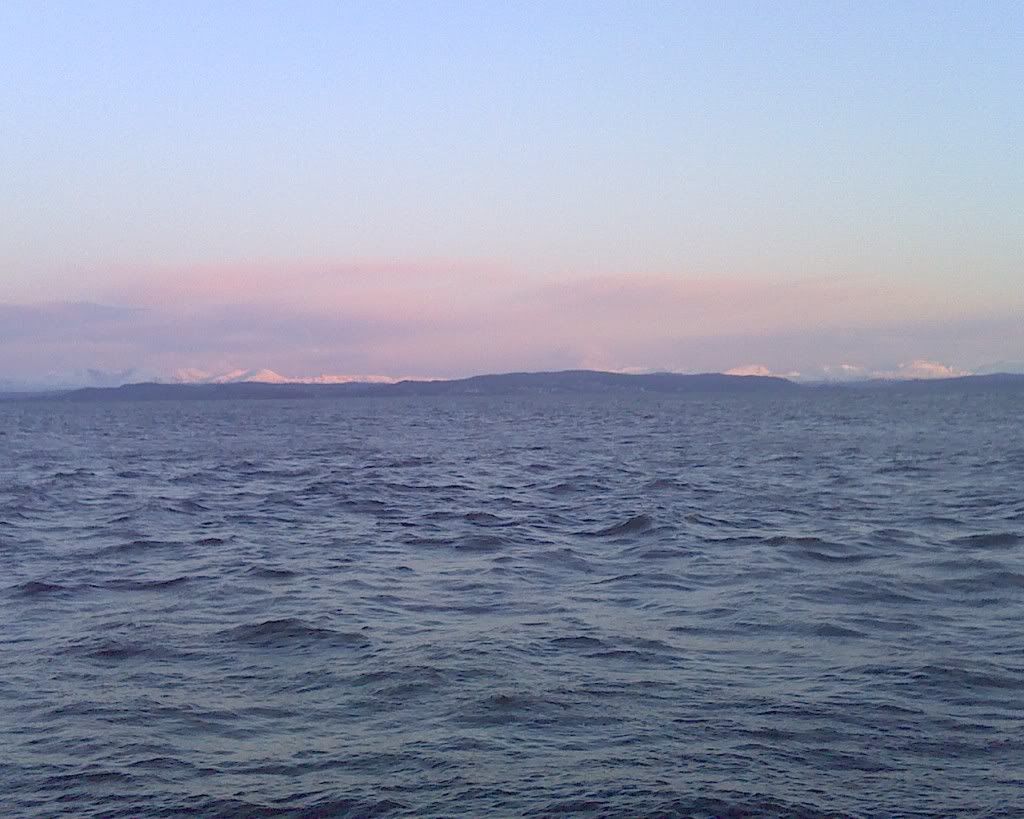 about 20 minutes in i had a small knock which produced an average size whiting for around here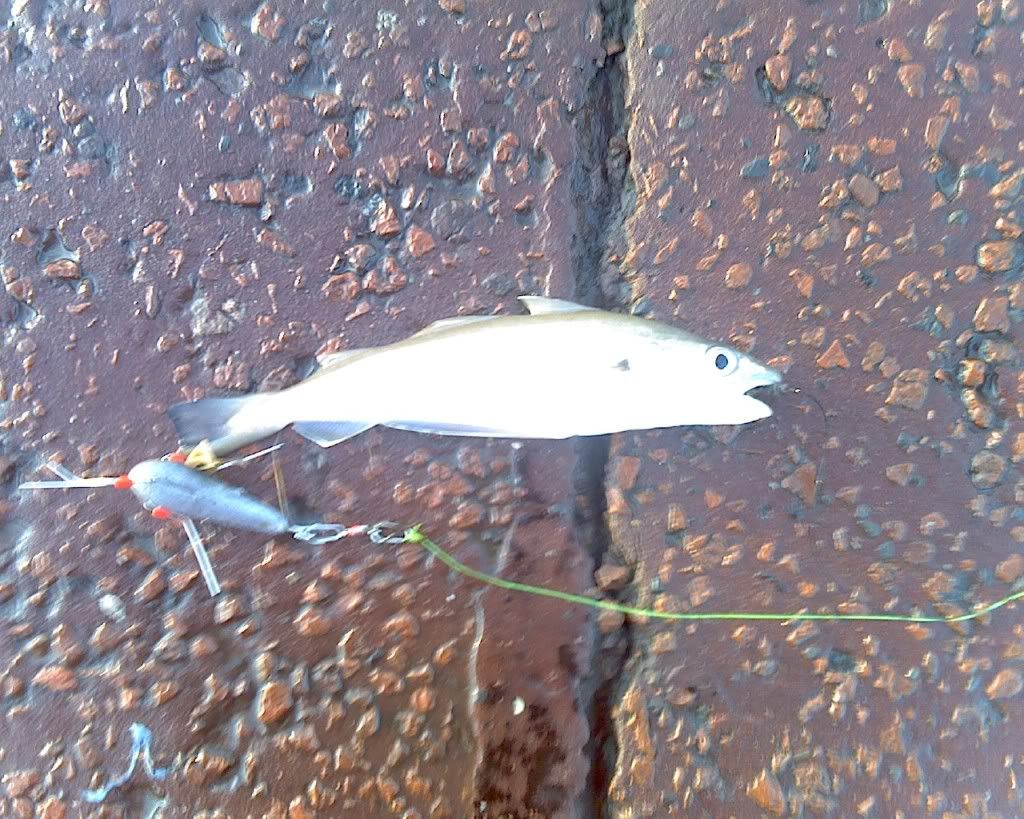 followed shortly after by another 

then it went quiet for about 20 minutes when my rod nearly bent double with a massive bite i struck into it felt a heavey weight then it went slack it got off i thought thats the story of my fishing life the 1 that got away 


but i thought that was too big a bite to be a whiting and the doggys have finaly cleared off, IT MUST BE COD THERE HERE!!!!!!!!!!!
next cast i baited out blasted the bait out as far as i could then about 2 minutes later SLACK LINE woohooo fish on as i was reeling it in it kept getting heaver with the amount of weed gathering around my shock leader knot. my heart in my mouth as i knew it was a decent fish i finally got it to the side and my reel stopped fook the shock leader knot covered in weed hit my top eye. shit what do i do naturally i threw my rod on the floor and hand lined it in as i was bringing it in on my top hook i seen a pin whiting i thought jesus all that for a pin whiting, as i carryed on pulling i seen a big head of a cod coming to me i pulled the line in as fast as i could without stopping got the fish over the side and jumped danced screamed like a girl at a jls concert over the moon is an understatement, i couldn't believe it my first ever cod in 18 years of fishing and i very nearly never went. bloody glad i did i am still buzzin now with no sleep for nearly 24 hours. thanks morecambe bay 


few piccies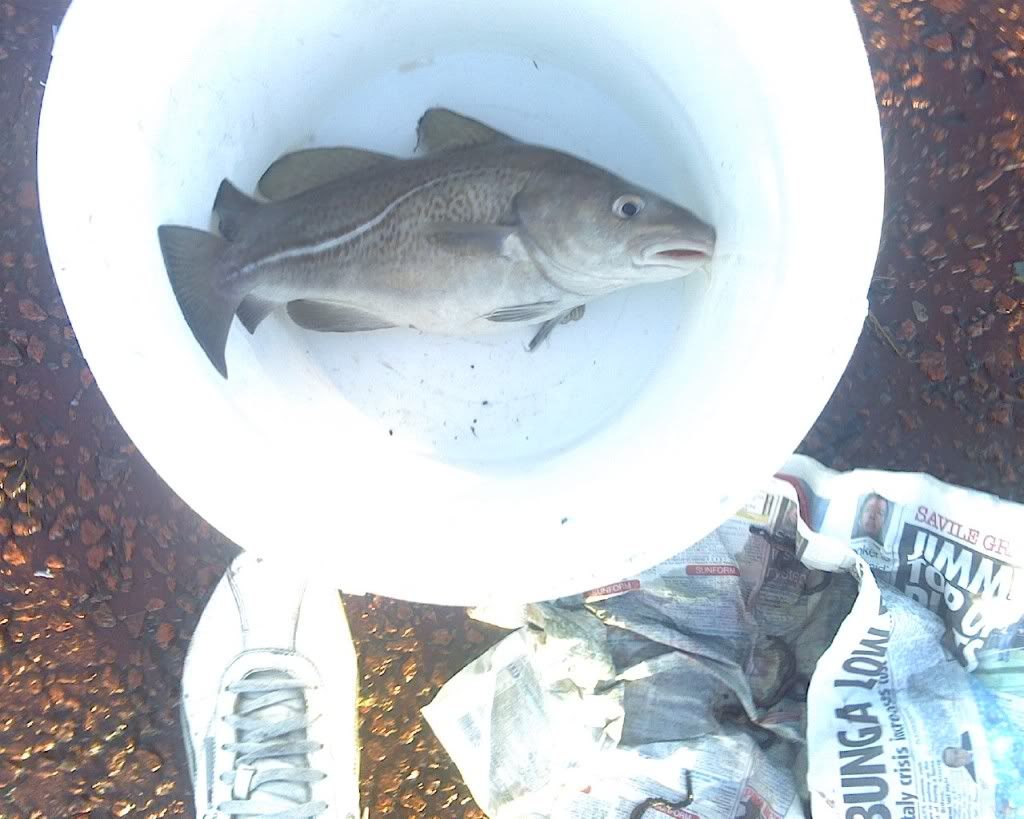 in the sink ready for filleting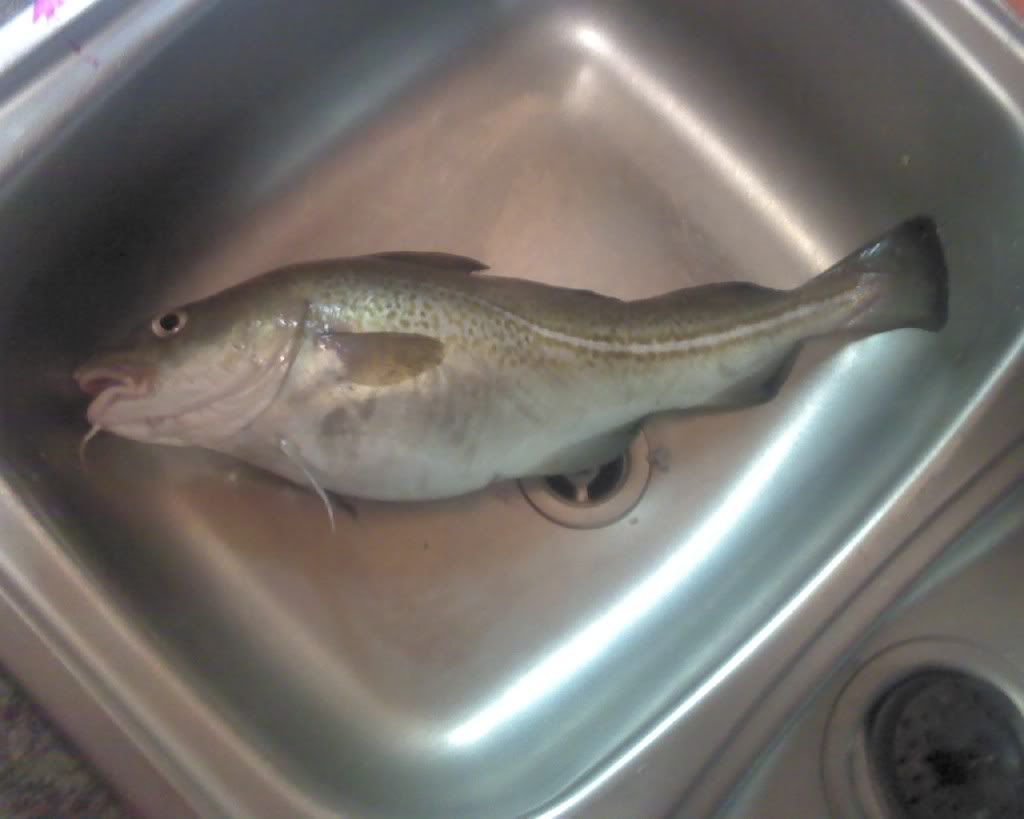 very very happy chapie today 




Related Articles
Share
About Author
(2) Readers Comments