Me and Paul decided enough was enough….we HAD to go fishing or we'd go stark raving MAD! with reports of a few decent plaice about we decided to head down to an old haunt of ours where we knew we'd have a good chance of getting amongst them at low water.
First I stopped off at Morecambe Angling Centre to buy one of those fancy Greys smocks that are going cheap!
Anyway, we eventually made it down to the waters edge in good time to get set up as the tide began to show some movement through the channel….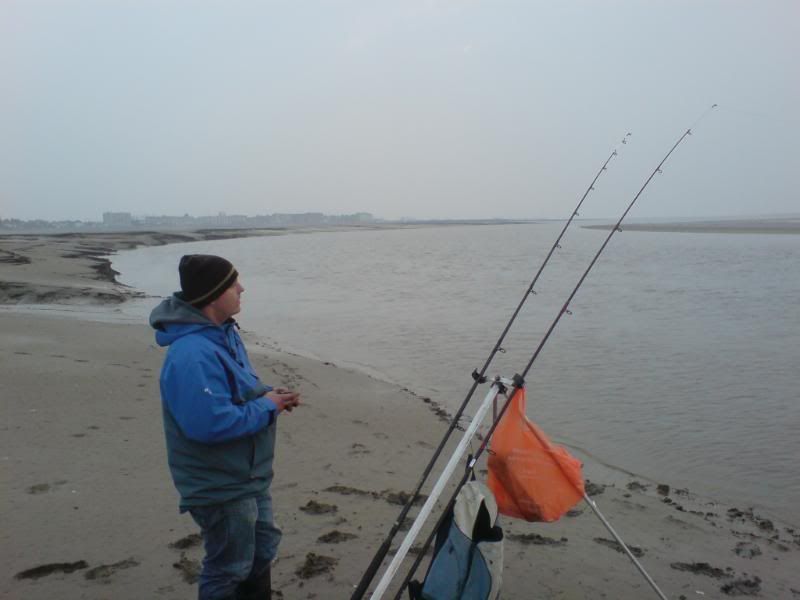 It's not a particularly pleasant spot to fish….

But it helps when the fish are showing, first blood to me with a fat flounder….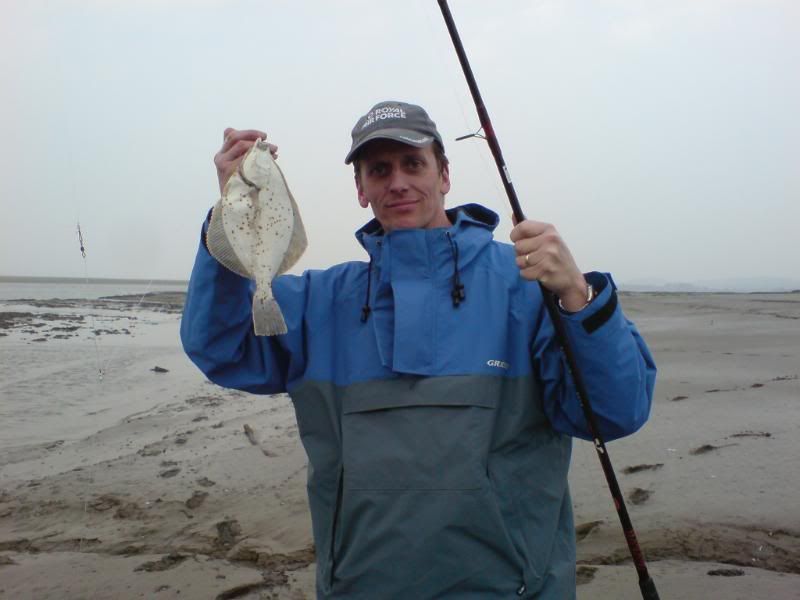 The fish tend to hole up in the channel over low water in good numbers, but for some reason they won't feed until the tide starts moving. The tide pushed through quite quickly which was a surprise as it was quite a small tide. You don't want to fish here on too big a tide as you get pushed off too fast and the weed can be horrendous.
As the flood progressed both me and Paul got terrific knocks on our rods at the same time and we both reeled in simultaneously with similar results..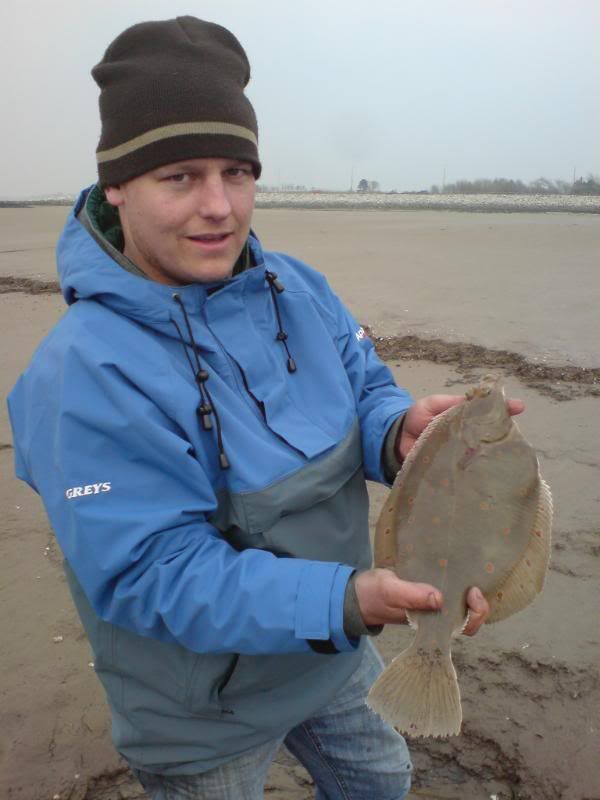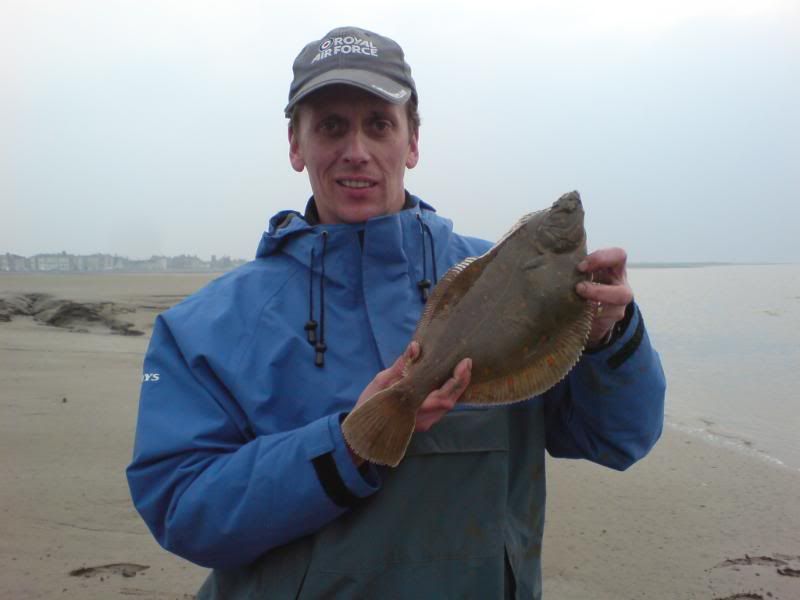 Two almost identical Plaice of around 1.5lb…

The very next cast Paul thought he'd got into another decent fish but it turned out to be a pair of greedy flounders…

The cloying mud was proving to be a pain!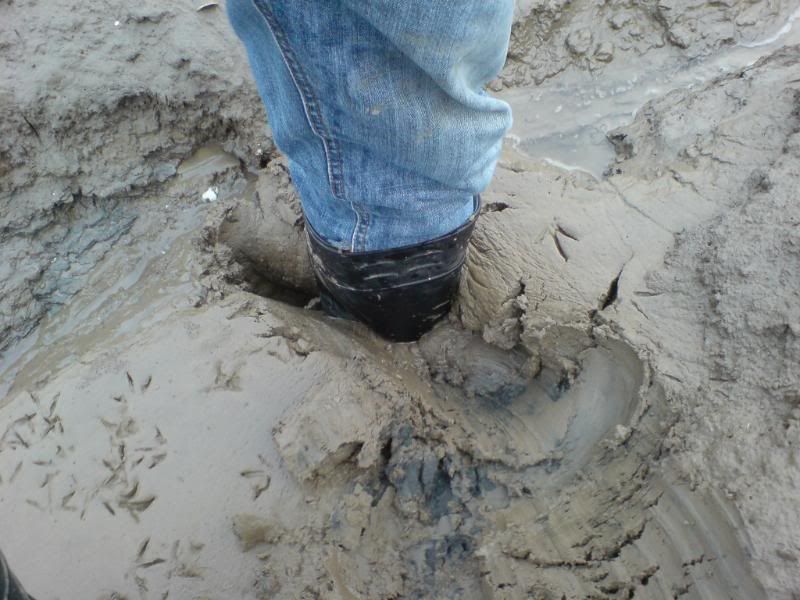 Another flounder soon followed….

I managed another teabag size flounder on the last cast….

Another to Paul on the last cast too….

An enjoyable evening with our target fish and a few more to boot. All fish caught on frozen black on two hook flapper rigs with size 1/0 fine wire hooks for easy removable. All the flounder were returned to fight another day, I donated my Plaice to Paul so him and his lass could enjoy a candlelit fish supper

The missus clocked the new jacket straight away when I got home, I'd even covered it in sheeite to make it look worn!
Related Articles
Share
About Author
(2) Readers Comments