Plugs
I use the Storm Saltwater Chug Bug 11cm 26g, it's a topwater popper, perfect for shallow snaggy areas…..excellent plug, it's caught me loads of bass, really loud rattle and casts well. Cost around £8 in the tackle shops but shop around……

Try ebay naturally!! I found this website where they're quite a bit cheaper than the shops….. Monster Tackle and MrFishJersey does them for a fiver.
You only need a couple really 'cos they float, run on the top of the water so are hard to lose!!
Get a silver/black or silver/blue coloured one and a redhead/white body one. The red/white one is good when it's low light at dusk/dawn or really overcast…….TerryG's Bass
Also try a Ron Thompson Bass Buster 11cm but heavier than the chug bug, useful to have a couple of these too cos they cast a little further. They're only around £4 as well……

You need to get a couple of jointed "divers" as well if the place you're going to has any deeper bits of water. Again, the Ron Thompson range are decent value such as the Spitting Jacks, they're a Rapala J13 copy but a hell of a lot cheaper, you won't be crying if you lose them….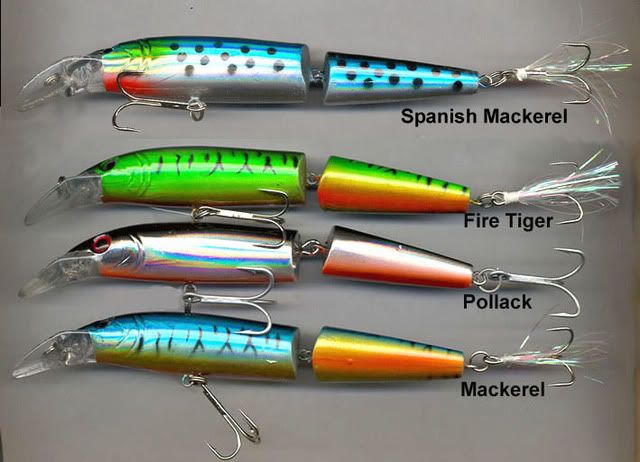 Ron Thompson spitting jack
rapala J13
Lures
Don't forget to have the humble toby lure in your tackle box either. These type lures have probably caught more fish than any fancy lures put together.You can get the 28g version for under a quid each and they'll catch bass, pollack and mackerel

Dexter wedges should have a place in your lure box, cast really well, useful if it's blowing a strong onshore wind….

Or the cheaper but just as good…. Royds Lures………

You really want to cover all bases, topwater poppers, shallow diving, deeper diving and then toby's/dexter wedges etc.
No need to spend a fortune, plenty of time for you to get snared into the world of £20 plugs!
Related Articles
Share
About Author
(0) Readers Comments