A week off work and at the last the weather looked decent enough for a trip out on the boat…..only problem being the 7.2m tide  so more in hope than expectation, myself and Bill got the boat to the slip to be met by an unexpectedly pleasant surprise….Steve Winter, and he was offering to launch us!

cheers mate, much appreciated
A few other members had been down, muttering about the size of the tide, not worth going out etc, and there were snorts of derision when I mentioned trying to pump a few fresh black….on this size tide? Pffft….
Steve slipped us into the water and we headed over to where we pump a few black and beached the boat, after the scepticism earlier it was great to see plenty of casts. 20 min later I'd pumped enough snakes for the day and we headed off into the Bay
We anchored up, slightly up a bank on the edge of the tide run and cast 4/0 pennels loaded with fresh black on one rod and fresh crab on the other.
A few dabs later, interest was starting to wane when my rod with the fresh black arched over. It was obviously a good fish and stayed deep nodding it's head as it swam strongly up tide towards me. Both our thoughts were it was really big bass, but to our surprise it turned out it wasn't……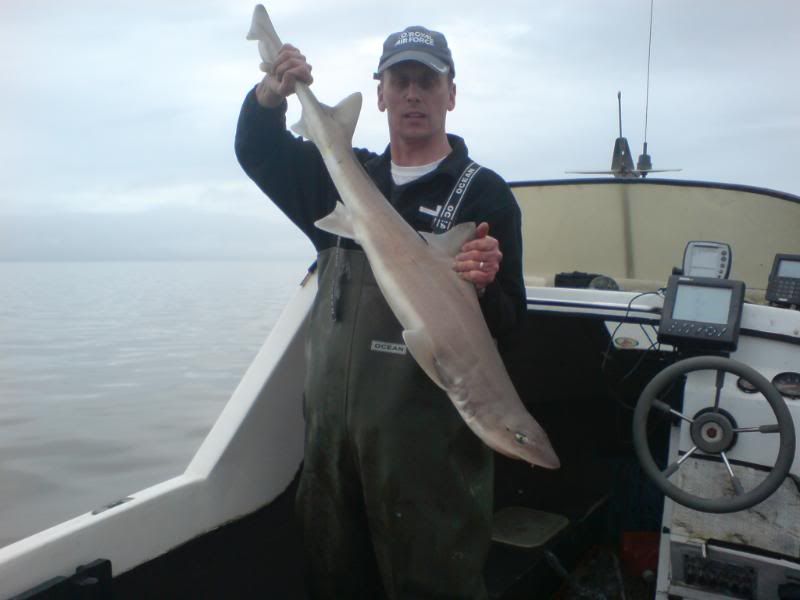 A 16lb 4oz common smoothound, a new pb and possible club record  not a bad start to the session
For the next hour or so I had to watch Bill reel in bass after bass, nothing massive with the biggest being around 3lb but good sport nonetheless…
I managed a couple of schoolies which went back……
Then on the rod with crab a fish around the 4lb mark….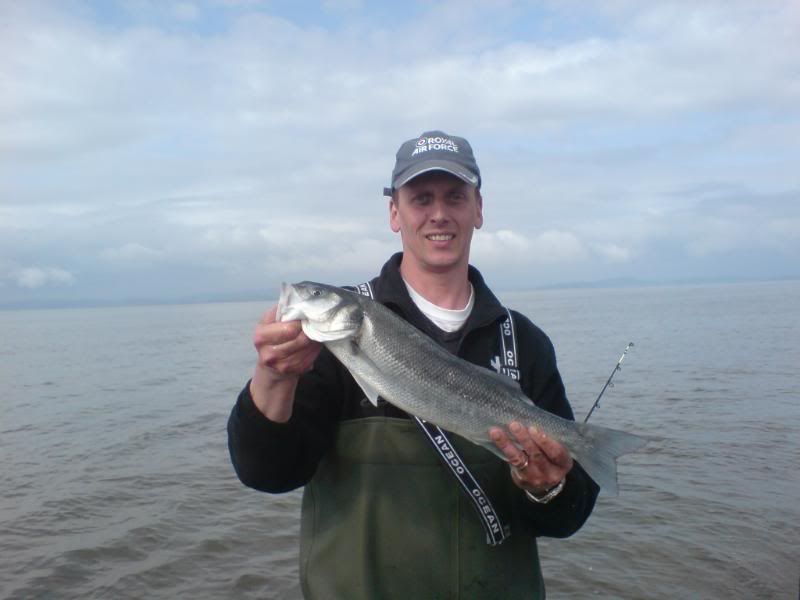 Related Articles
Share
About Author
(0) Readers Comments