Me and Bill decided to see if we could find some of these cod that Gary and Frank had found last week, so Rossall was the chosen venue.
Four club boats launched at high water, ourselves (Pisces Fisher), Gary and Frank (Dad & lad), SteveW & Ross (Golden Dream), and Graham Chamberlain (R'lil) for the trip down to Blackpool.
The weather was good with the 5mph easterlies forecast being true to its word….
This was the top of the car at 6am
That's a hard frost which never seemed to lift all day…..

All the club boats decided to anchor up near the Rossall pipe as this seemed to be where the majority of cod were coming out on previous trips..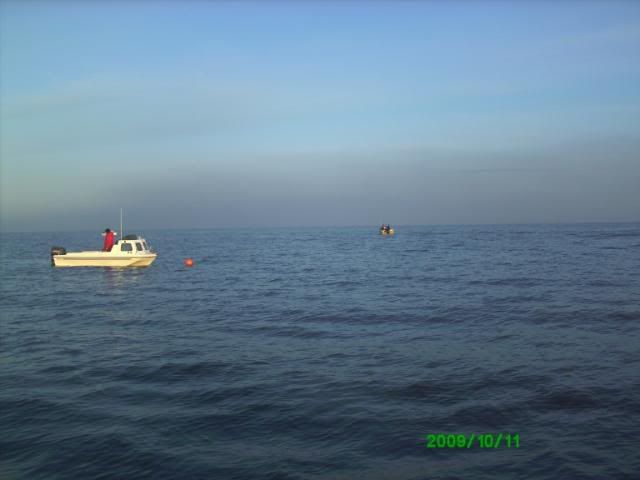 Big baits were the order of the day, with frozen black tipped with blow lug on one rod, and a full squid on the other…both on pennell rigs with 4/0 hooks

Then it was just a waiting game….

Which was rewarded with a thumping bite to the rod with black and blow on it, a decent cod of 4lb……

We thought we were in for a good day, but the fishing proved to be slow big fish wise anyway as we were plagued by 10″ codlets and whiting………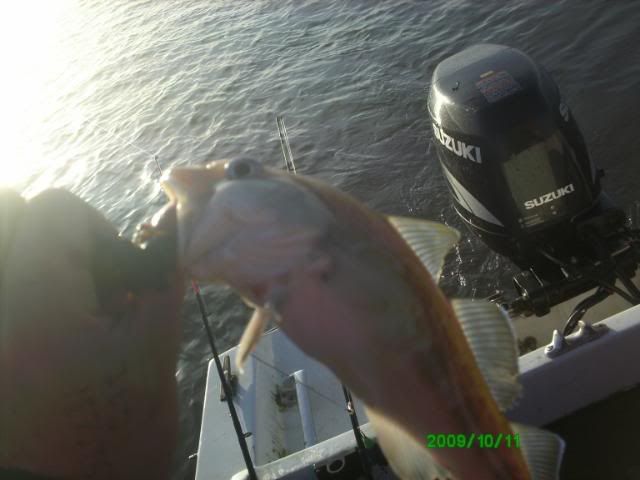 At least we were amply supplied with leftover sandwiches and wotnot…

Around midday we saw Karen and Andrew approaching (seaapprentice) on their kayak….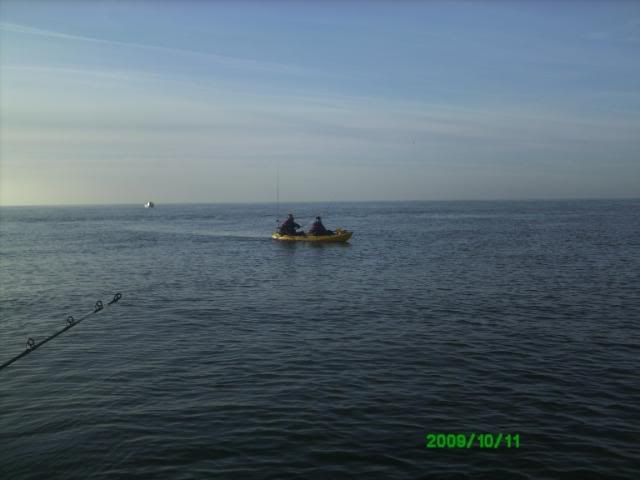 I don't know much about Yakking, but I looked to me like Karen was doing all the work!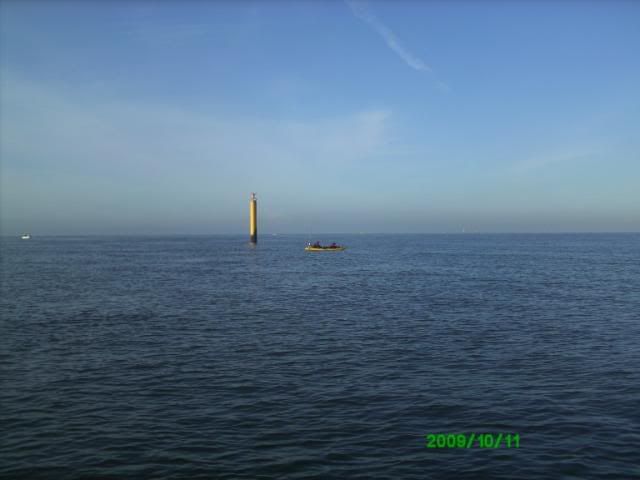 Dad and lad stayed put for most of the day and were rewarded with four decent fish (see report)

A few of the whiting were of a good size, they were stuffed full, and I mean full of sprats, coughing them up on the deck when being unhooked…..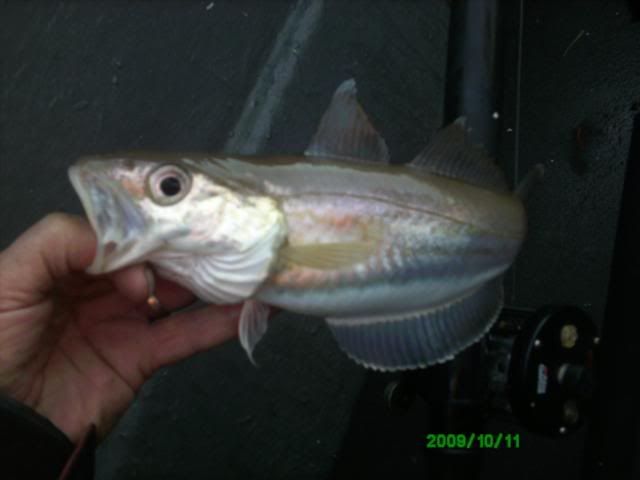 We decided on a move to Rossall boulders which proved fruitless, so with maybe 90 mins left of fishing time left we hedged our bets and made a final move to an old mark near Rossall school, which quickly resulted in another cod of 2.5lb for myself….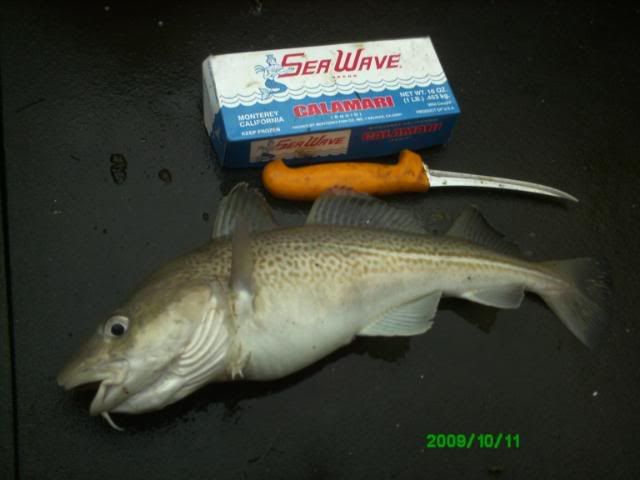 Me and Bill then proceeded to miss a couple of stonking cod bites apiece, how the hell we managed it is a mystery cos the rods were thumping down when we struck
then Bill hooked into a big fish which he managed to get to the side of the boat before either his snood gave way or it was bitten through (conger?)…..whatever, he was sick!
Then it was time for home………a good day to be out

In hindsight, I think the tide was a little too small at 7.8m plus all we could fish was the ebb
next time I'll be looking for an 8.5m+ tide and fish the flood and the ebb….weather and work permitting of course! On the other hand, if we'd hooked into and landed those last bites it could have been a great session, that's fishing for you

Related Articles
Share
About Author
(0) Readers Comments