It is currently 03 Dec 2021, 23:46

Having been away from shore fishing for a few years, I needed to review my gear as my Zzippy rods had been sold apart from an old 2500 ptx, my Akios reels had also gone so new gear needed.
I phoned Gerry's only to find the Zzippy rods were a bit steep for my pension, (should have not sold mine
) but decided to get a new reel to start the ball rolling. After a long and helpful chat, I ordered the Okuma reel thinking that I can get back into fishing using my old and trusted Zzippy 2500 with this reel.
On opening the box, you cannot be anything but impressed, the reel looks really well made with a lovely solid one piece forged aluminium frame and seriously chunky handle. I compared it to my old ABU 6500 and it was clear that it stands a little higher than the ABU but would this be an issue. I loaded it with 14lb Sufix Tritanium, a line that I always used in the past, and positioned it on the 2500.
Hmmm, it is higher than I expected but no higher than a SLOSH 20 and perhaps not as high. Oh well I have bought it now so lets see if the guys at Gerry's were telling me a load of rubbish about this reel.
On the sea wall I found the reel in it's low position on the rod was in fact very comfortable in the hand so it was time for a couple of chucks to get the feel for it. Mag set to full, with a gentle pendulum cast the lead was lost from my sight so a slight overrun. No issue just me being a dick, try again with a bit of gusto, well, the reel screamed and seeing the lead go this time ......................... very impressed.
I had a few casts with the mag turned down but to be honest my old 2500 was not up to the task of taming this baby. I can get away with full mags but in truth the 2500 will play host to my 6500 which seems very much at home with.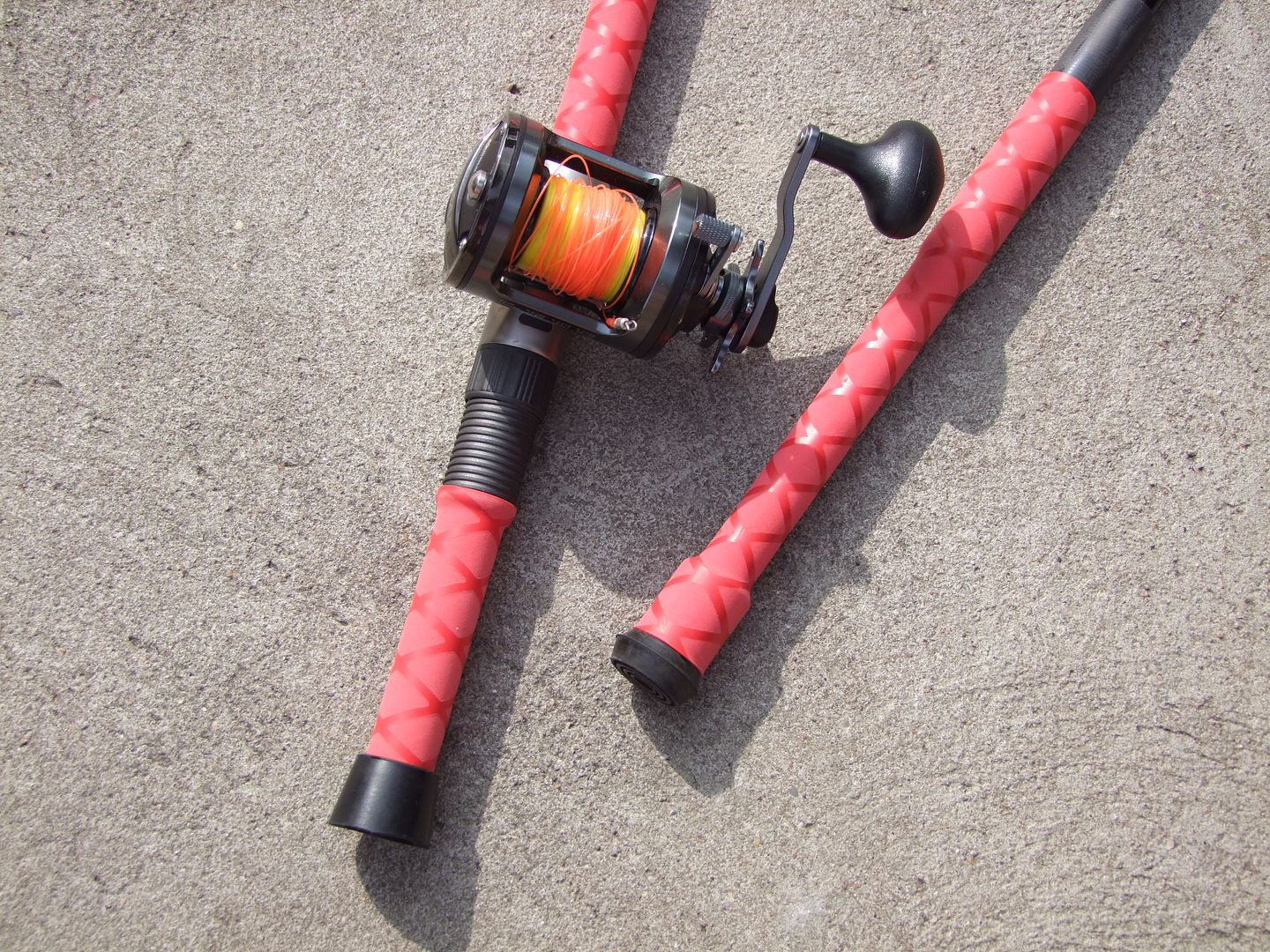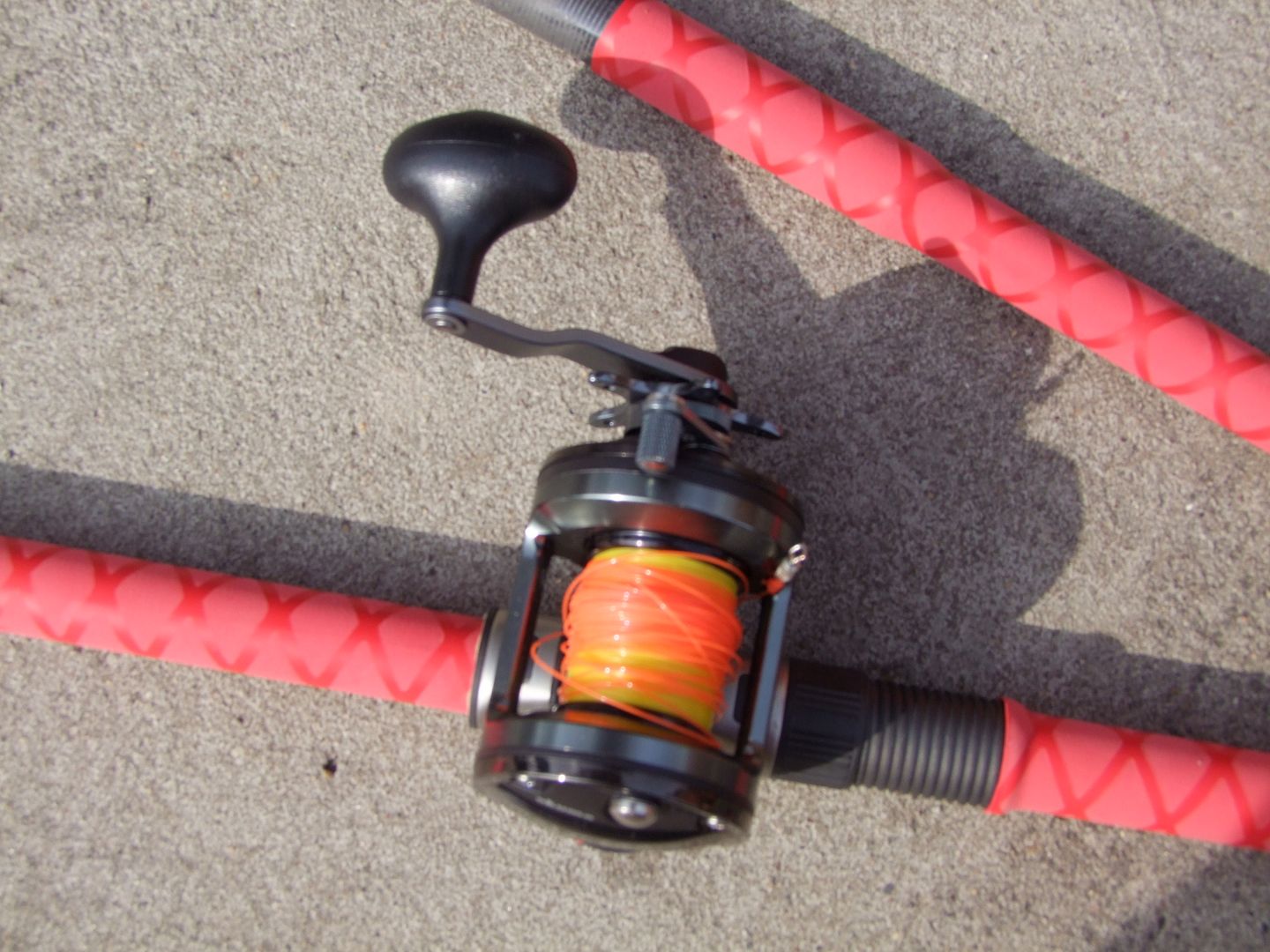 I am more than pleased with the Okuma ALC20 mag reel and can say without any doubt that the build quality should last me quite a few years, It is really nice to use and I love that handle BUT I am now on the lookout for a rod suited to distance work which will be a good match for this reel.
Just by way of a test, I short cast the lead a couple of times no further than 25 - 35mts for the odd occasion it is needed, the reel behaved itself very well with no nesting taking place . You may well ask, why I would even bother to do that, well we have cod come in very close on parts of the Humber bank so it is very handy to fish close in at times.
The price Gerry's are selling these reels at is fantastic value for money and compare well to reels costing several times more. Anyone looking for a robust distance reel at a good price, make the call and get it ordered. Thanks to the good advice given from Gerry's, no change there then!!!!
Anyone got a nice ZZippy going cheap
?
Phil
---
---
I have a few of these reels, had to have the mags modified as the original mags did nothing to slow the reel, it needed stronger magnets and setting closer to the spool.
As standard they were pretty much uncontrolable in use , the spool is huge and heavy and the original mags could not cope ! now they have stonger mags and set closer to the spool , i now have control.
---
---
Return to Fishing Tackle Reviews
Who is online
Users browsing this forum: No registered users and 0 guests