Frozen Plaice

Posted:
21 Mar 2013, 21:23
I arranged to meet up with MikeT for a low water sesh at Morecambe, Mike brought his mate Will.O (now a member on here) for his first ever fishing session
Boy was it cold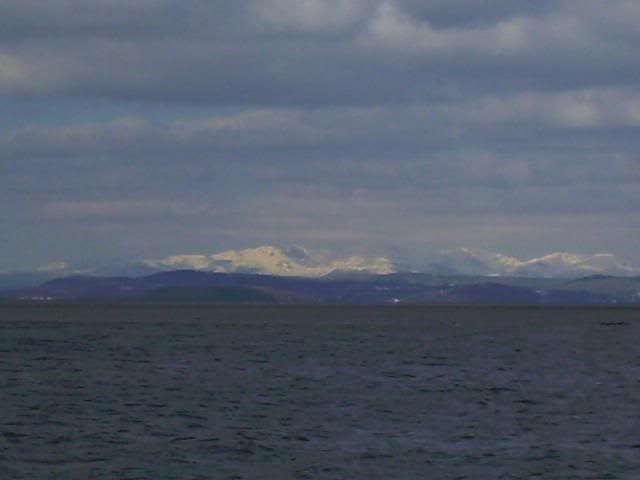 Talk about a bitter wind whistling off the hills, by the time you'd baited up it was difficult to cast out with totally numb hands

Anyway, we launched our frozen black (put on with our frozen fingers) into the water and waited. First cast produced a clonker for me.....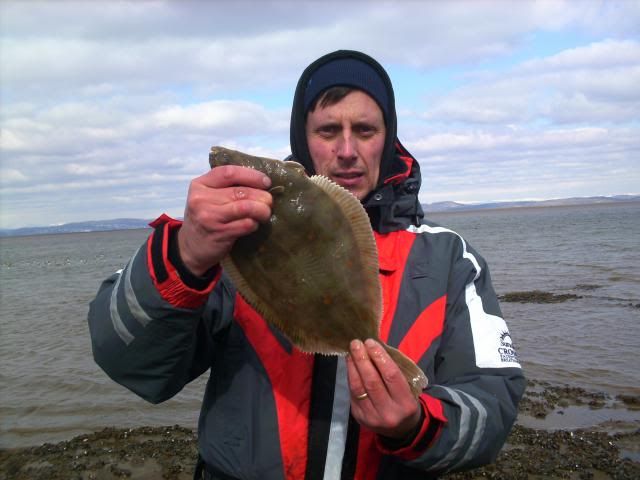 A bonny fish....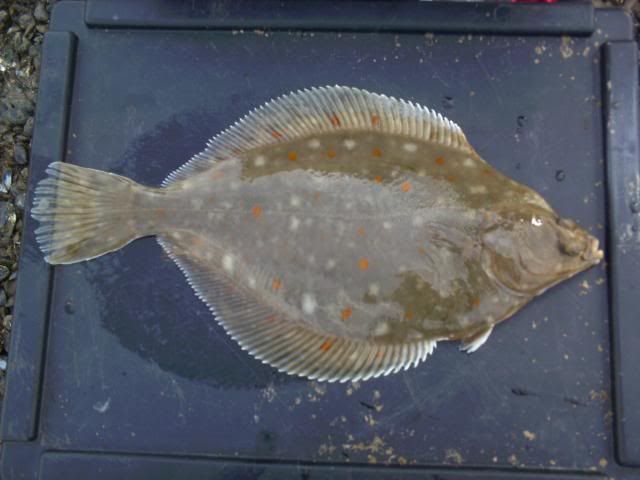 I advised the guys to drag their baits along the bottom to entice the fish and soon enough Mike pulled in a belter of his own....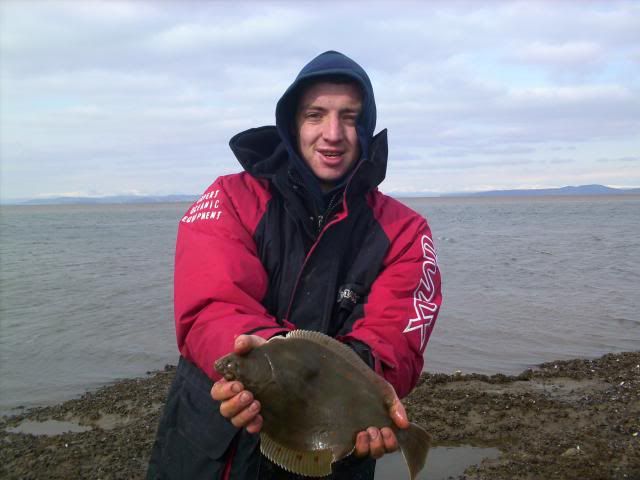 It went dead over low water as expected but once the flood started the fish came on the feed hard. Will, who had never caught a fish before, pulled in the fish of the day of a stonking 44cm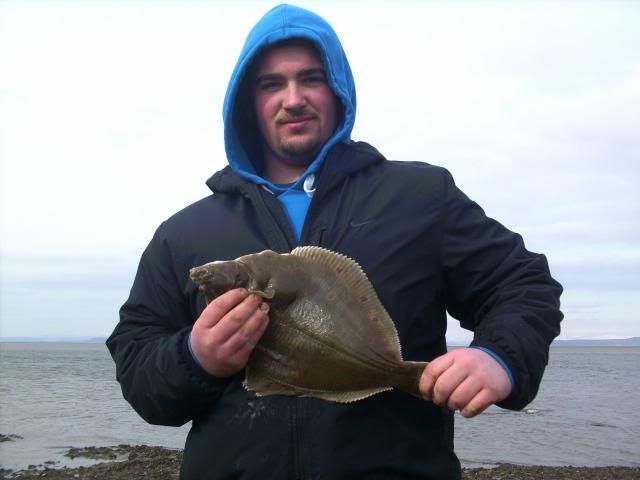 The tide was flooding hard now and pushing us back quickly, but the fish were coming thick & fast...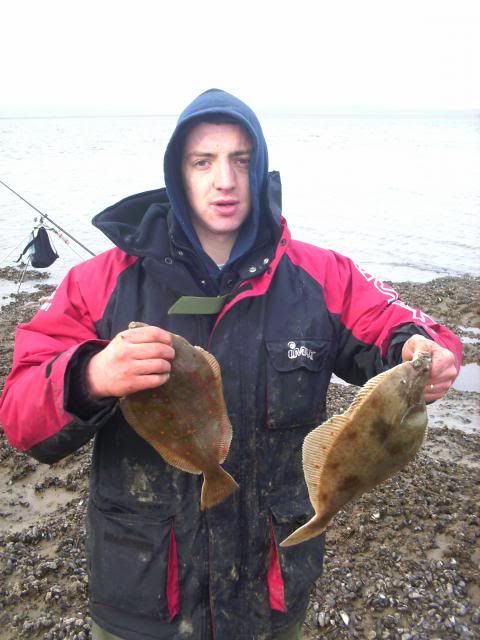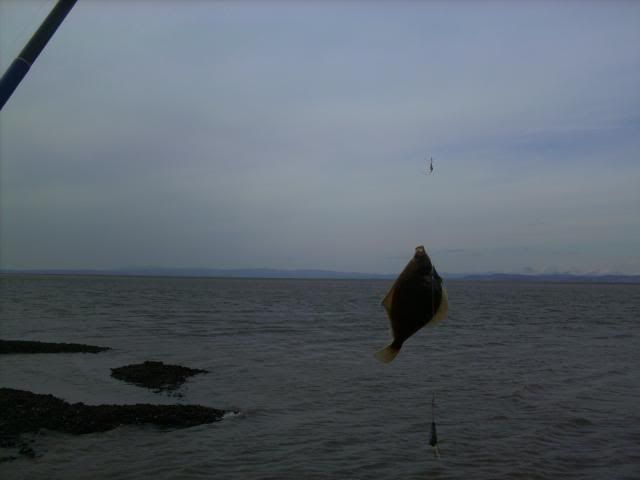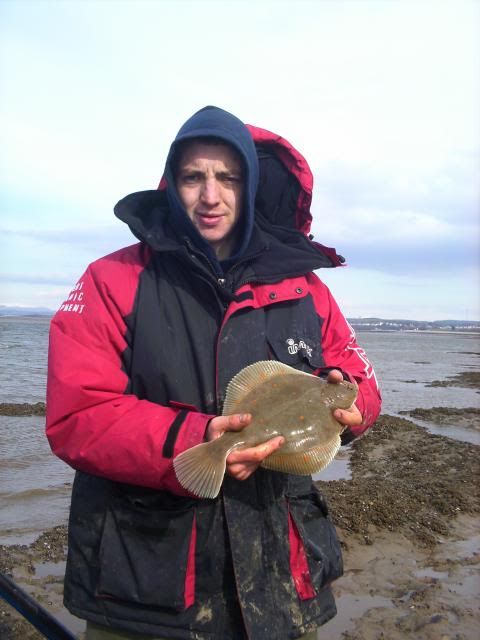 I ended up with 5 keepers, Mike had 6 and Will 2 including the fish of the day

there were other smaller fish put back, including one flounder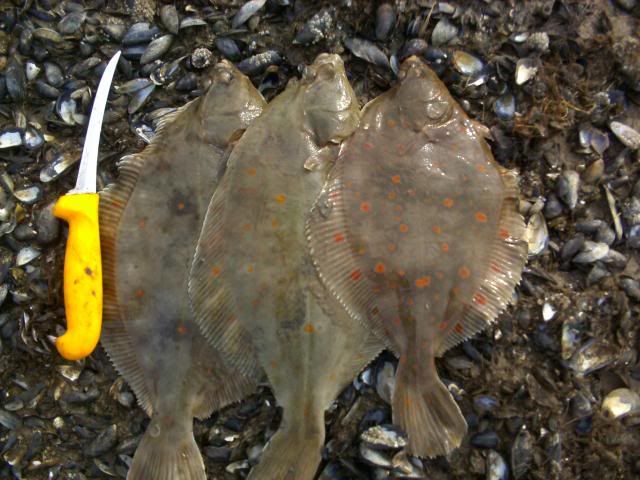 Mike's and Will's haul....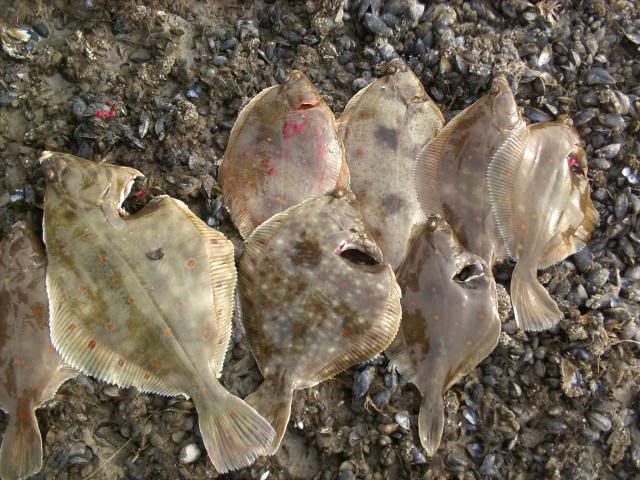 A good day out in good company, but hells bells it was cold....