It is currently 12 Aug 2020, 18:24

I'll get us started....

My racing snail is not winning any races at the moment so I decided to
take his shell off to reduce his weight and make him more
aerodynamic...it didn't work, if anything it has made him more sluggish.....


----------------------------------------------------------------------------------

A couple of naked lesbians barged into the house today, and started wrestling with my wife while she was in the bath.......I tried to help, but I could only knock one out........



---------------------------------------------------------------------------------

I've been given two weeks to live.........The wife's gone away for a fortnight
Make a difference - take home one piece of someone's angling litter next time you are out fishing
---
---
a snow plough came past me last night showering me with salt

"ignorant Bastard"!! i said, through gritted teeth........




Old chinese proverb says man who walks round with hole in pocket feels cocky. . . . but man with holes in two pockets doesnt feel too cocky!
Last edited by
smokin
on 10 Dec 2010, 22:27, edited 1 time in total.
---
I was in the pub last night with a few of my mates and they found it hysterically funny when I said that my phone was older than my girlfriend.
Personally I found the confused looks on their faces much funnier when i pulled out my iPhone



I've made several snow angels today...........................By reckless driving.
There's two things I don't like about Nick Clegg;................................ his face.
BBC News: 'The size of the average family is getting smaller.'
They haven't seen the size of the fat f*ckers that live on my street i guess then...
Sky News: "Son of Pink Floyd guitarist David Gilmour has apologised for climbing the Cenotaph during the student protests"
All in all, he's just another prick on the wall.
A car containing Prince Charles and Camilla has been attacked by protesters amid violent scenes following the vote to raise tuition fees in England.
He came to no harm as his security was so high, he even had a police horse inside the car.
Due to an unfortunate mix up last night, Camilla found herself kettling students on Regent Street, while a horse called Rocky had a lovely evening at the London Palladium.
Kids know far too much these day's .


Today in the doctors waiting room i saw a little girl playing with her barbie and ken dolls imitating the doggy position! I bent down and told her 'youll end up with baby dolls if you do that' she looked at me and said 'i don't think so d*ckhead, he's doing her up the @rse!
Rent boys, Russian spies, Cheeky Girls, the British public -...........

?? is there anything Liberal Democrat MPs won't f*ck?
I'm not using eBay anymore....................
I bought tape measure for 20p: it says 'NEAR' at one end and 'FAR' at the other.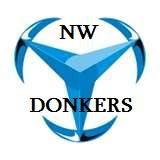 ---
A man goes to see the Rabbi. 'Rabbi, something terrible is happening and I have to talk to you about it.'
The Rabbi asked, 'What's wrong?'
The man replied, 'My wife is poisoning me.'
The Rabbi, very surprised by this, asks, 'How can that be?'
The man then pleads, 'I'm telling you, I'm certain she's poisoning me, what should I do?'
The Rabbi then offers, 'Tell you what. Let me talk to her, I'll see what I can find out and I'll let you know.'
A week later the Rabbi calls the man and says, "I spoke to her on the phone for three hours. You want my advice?'
The man said yes and the Rabbi replied, '..........Take the poison'
Make a difference - take home one piece of someone's angling litter next time you are out fishing
---
A man was walking his dog through the graveyard when he saw Rushy crouching behind a gravestone.
"Morning!" he said.
Rushy replies, "No, just having a dump."
---
That was a s**t joke

---
Camilla bought a new pair of shoes for her wedding which got tighter & tighter as the day went on. That night after the festivities were finally over, she & Charles had retired to their room at the palace.

Camilla flopped on the bed and said 'Please remove my shoes darling, ones feet are killing one.' Ever obedient, the Prince of Wales attacked her right shoe with vigour, but it would not budge.
'Harder' yelled Camilla.
'Harder?' Charles yelled back, 'I'm trying darling! But it's just so bloody tight!'
'Come on give it all you've got ' she cried.
Finally when it released, Charles let out a big groan, and Camilla exclaimed 'Oh God, that feels so good.'

In their bedroom next door, The Queen turned to Prince Phillip and said, 'See, I told you she would still be a virgin with a face like that!'
Meanwhile back in the other bedroom Charles was attempting to remove the other shoe when he cried out 'Oh god, darling this ones even tighter'

At which point Prince Phillip turned to the Queen and said: 'That's my boy! Once a Navy man, always a Navy man!'
Make a difference - take home one piece of someone's angling litter next time you are out fishing
---
i did likey that one

---
Just been upto the loft to get down the tree and decorations when i found a present i forgot to give the kids last christmas
Gutted
They would of loved that puppy


---
WALLET SCAM
WARNING!

In ASDA, whilst packing shopping into the car, you may be approached by 2 fit 18 year old Eastern European girls in tight, tiny tops. They wash your screen with their tits up against the window and ask for a lift to the next ASDA as payment. On the way they will strip down and perform oral sex on each other. One will then climb into the front and suck you off while the other attempts to steal your wallet! I had mine stolen last Thursday Friday, Saturday, Twice on Sunday and once again today so BE CAREFUL!

PS You can buy wallets for 99P in poundstretchers.
---
---
Who is online
Users browsing this forum: No registered users and 6 guests