It is currently 26 Jun 2022, 03:24

This rig is a variation of the popular Pulley Rig.
It's a similar set up to a pulley to start with.....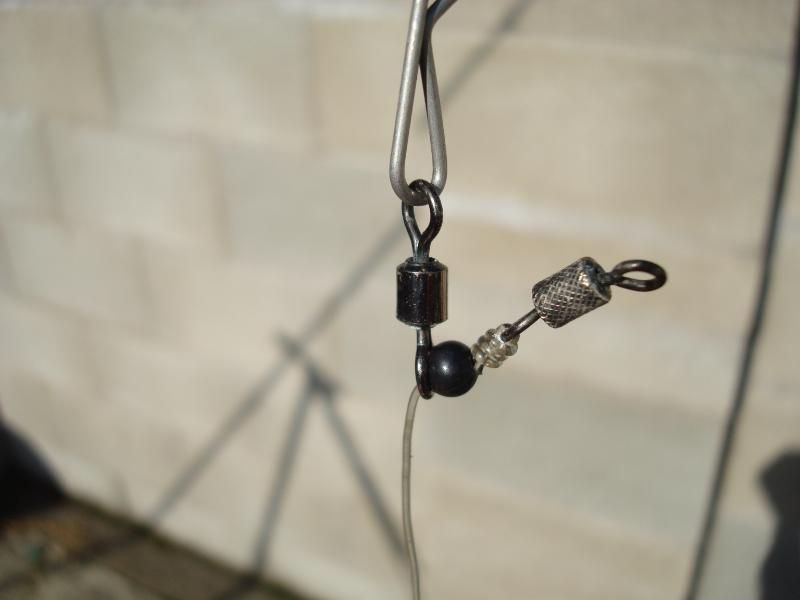 But the snood length is attached to a link which runs up and down the rig body......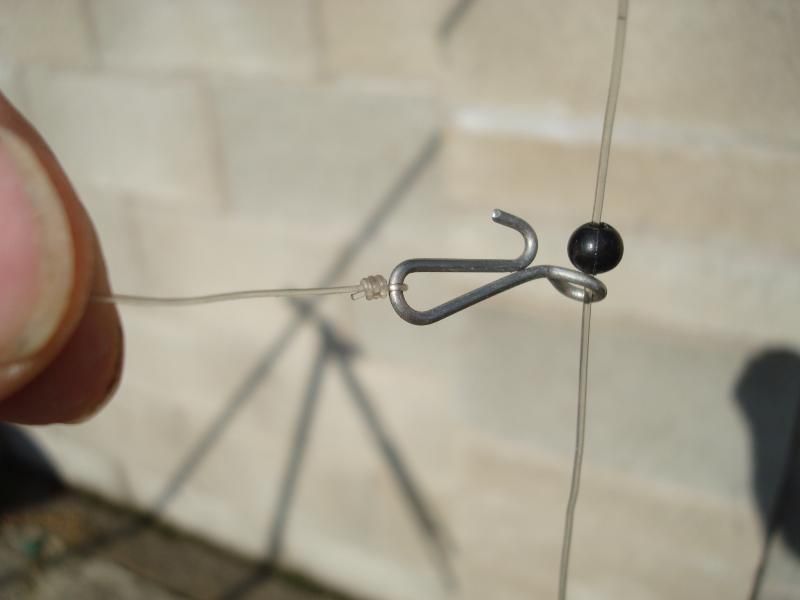 You clip this rig down and put the tension in by clipping the swivel eye onto the clip with the snood on......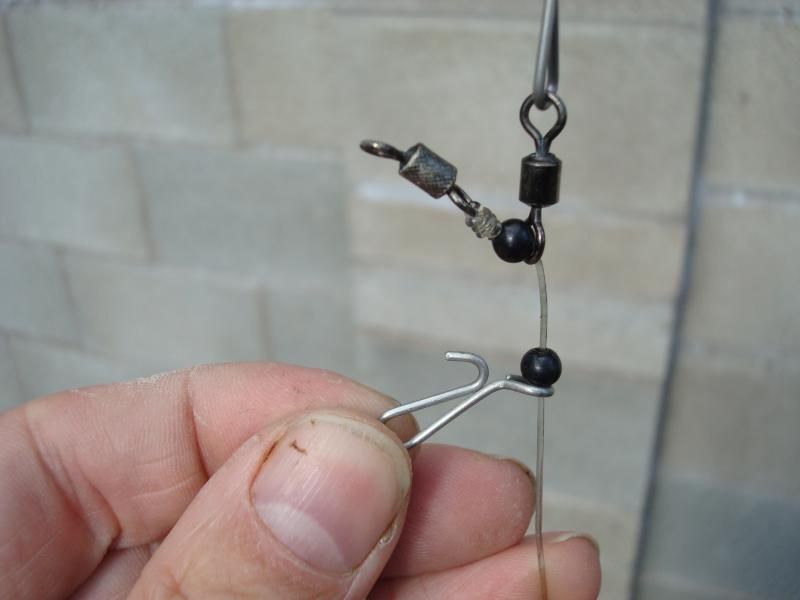 Like so.....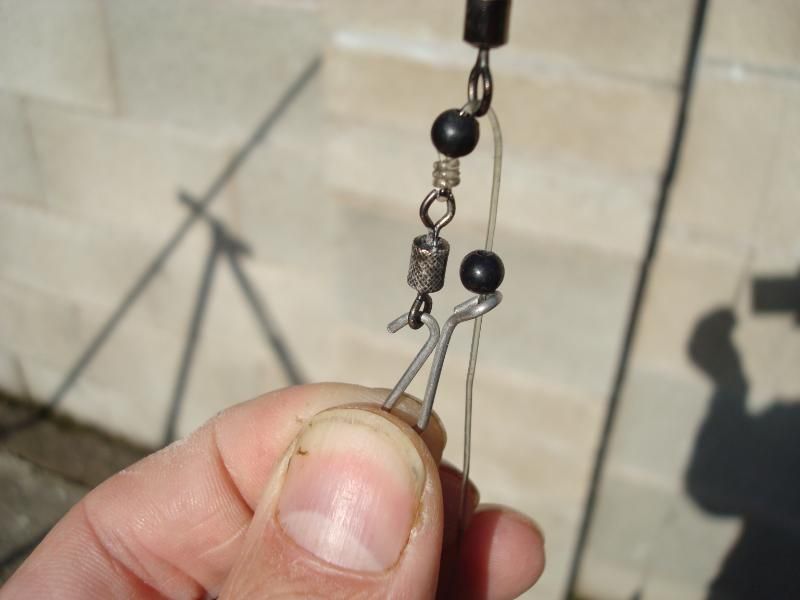 You've then got enough tension to clip your hooks down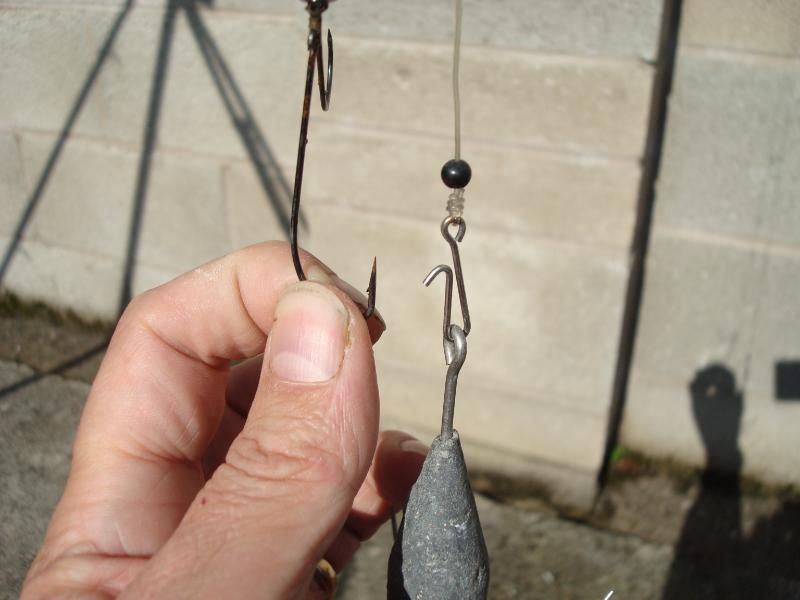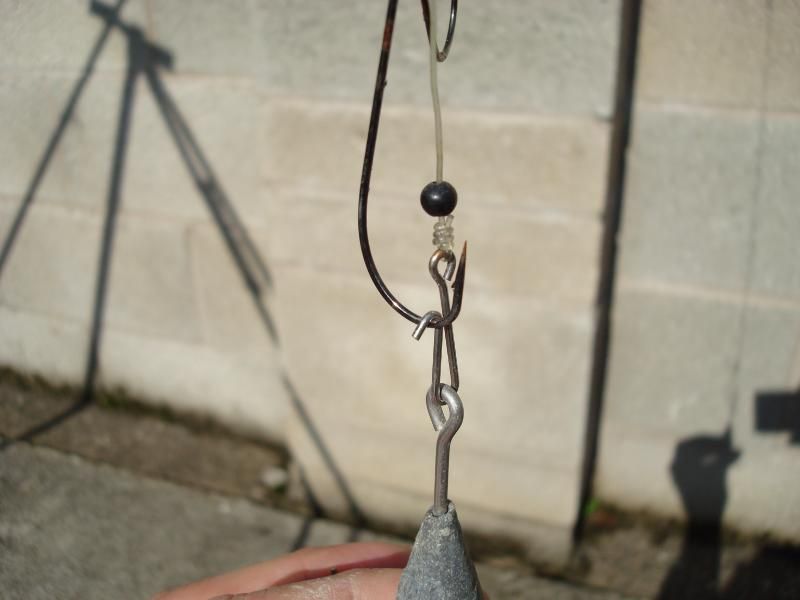 So clipped down it looks like this....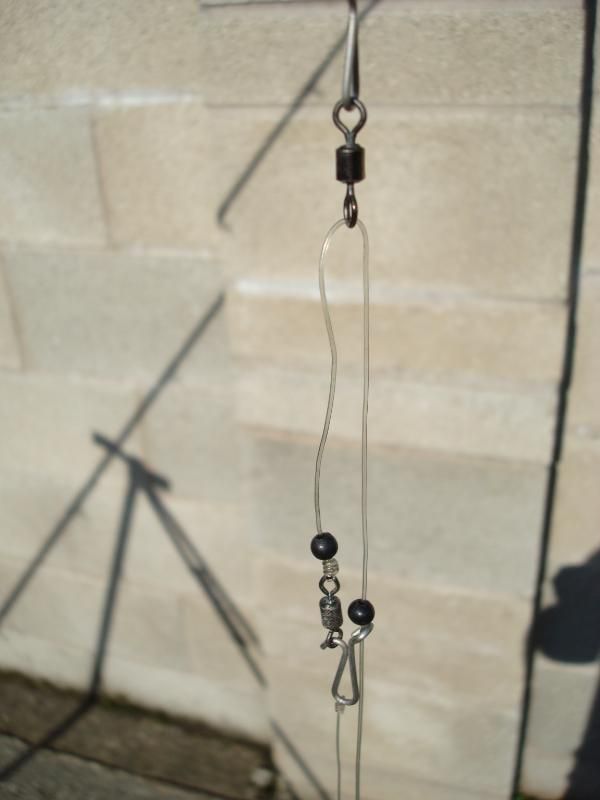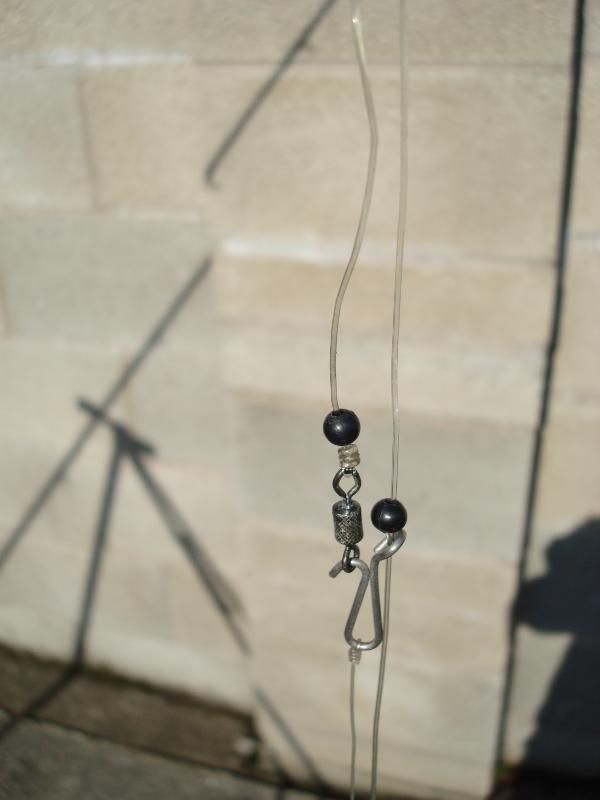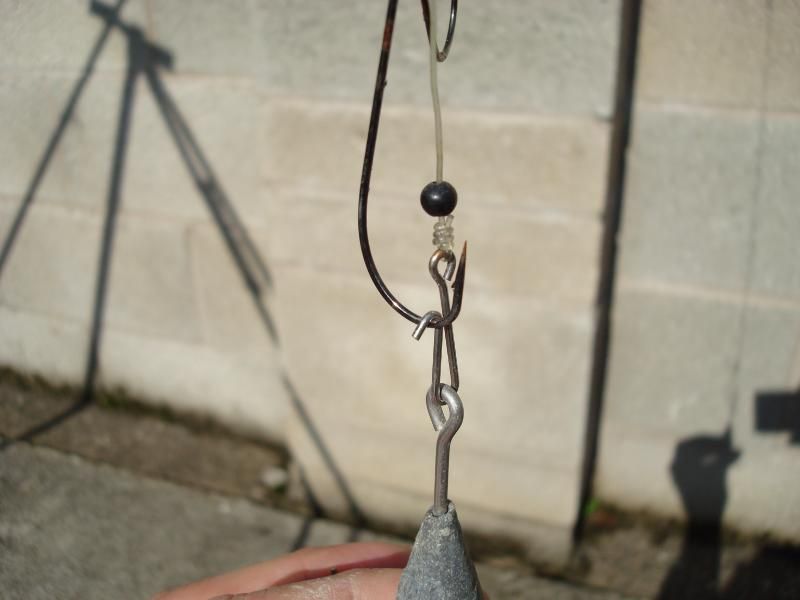 You can use an impact shield to clip your hooks to, instead of the gemini clip in the pictures
After the cast, when it all unclips on impact, the snood slides down to the weight and acts in a similar fashion to a pulley rig, keeping the weight out of any snags as you reel in your hooked fish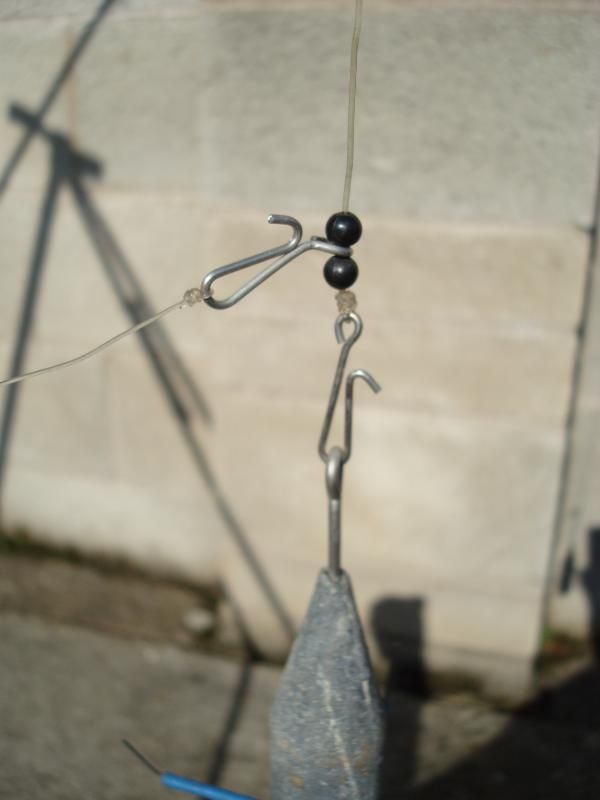 This is a very good Ray rig, as the length of the snood makes it easier for them to drop onto the bait without the weight getting in the way, unlike the normal pulley rig.
Also, there is less slack to take up than with a normal pulley rig, which in theory should improve your hook ups.
Make a difference - take home one piece of someone's angling litter next time you are out fishing
---
---
Are you on commission from Gemini Rushy?




An interesting rig to add to your arsenal. Nice How to Dave

BB

Good things come to those who bait.
---
Brilliant how to rushy I'll be making a couple of these:0).
---
I was happy till it got to " your hooked fish"...
There's more to fishing than catching fish...
---
there spot on them rushy! Once uv made 1 pugsie fink al have to copy it haha


.
---
I'm going to give this one a go Rushy theres not to many components for me to forget when building it up

Nice how to matey

Born to fish Forced to work
---
You could do this wish bone style????????????????
---
Pugsie wrote:You could do this wish bone style????????????????
Yeah I don't see why not, defo worth a try

Make a difference - take home one piece of someone's angling litter next time you are out fishing
---
Crackin rig for clean to mixed ground,I like em on the Bristol Channel,Chesil Beach cleanish areas but I'm not a fan if I'm fishing over shallow reefs /broken ground as I lose to many snoods as its dragging below the lead on the retrieve,thats where the normal Pulley is king for my fishing spots anyway.
Top Ray Rig though with a 5 foot dropper....

excellent pictorial...

Gazza
---
Great how to Rushy, certainly an excellent rig for nailing bait on the bottom away from the lead for skate and rays.
you mention nothing of line strengths but guess would have to be at least 10x lead for snood and main, as is all under pulley tension when casting, ie 5oz lead--- 50lbs line.
on a theme here is a diagram of a PULLEY LONG and LOW, which gives a long snood nailed to bottom almost like a clipped short running ledger. This has caught me some good size sting and snub nose rays.
Attachments

Long_and_Low.png (43.05 KiB) Viewed 10816 times
---
---
Return to How to.... Fishing tutorials
Who is online
Users browsing this forum: No registered users and 0 guests