It is currently 09 Apr 2020, 22:00

After picking the New boat up on Saturday, as you can imagine i was desperate to get out in it....
Sunday was a no go, needed to take my Dad to the Port to catch the IOM ferry back around lunch, and the Mrs was galavanting with her sisters at some caravan site in Lincolnshire, so it was just me and the boy knocking around the house.... Monday is my normal day at home with Lucas too, and what a glorious day it would have been to be out, the sea was like a mirror!!

Tuesday I was off work, Rushy finished just after lunch and eventually met me down at the slip at Morecambe for the big moment.... Backed the trailer up, and before I was out of the car Rushy shoved it into the water



"Hurry up, I've got a leak in my waders!!!"
- I took my time lol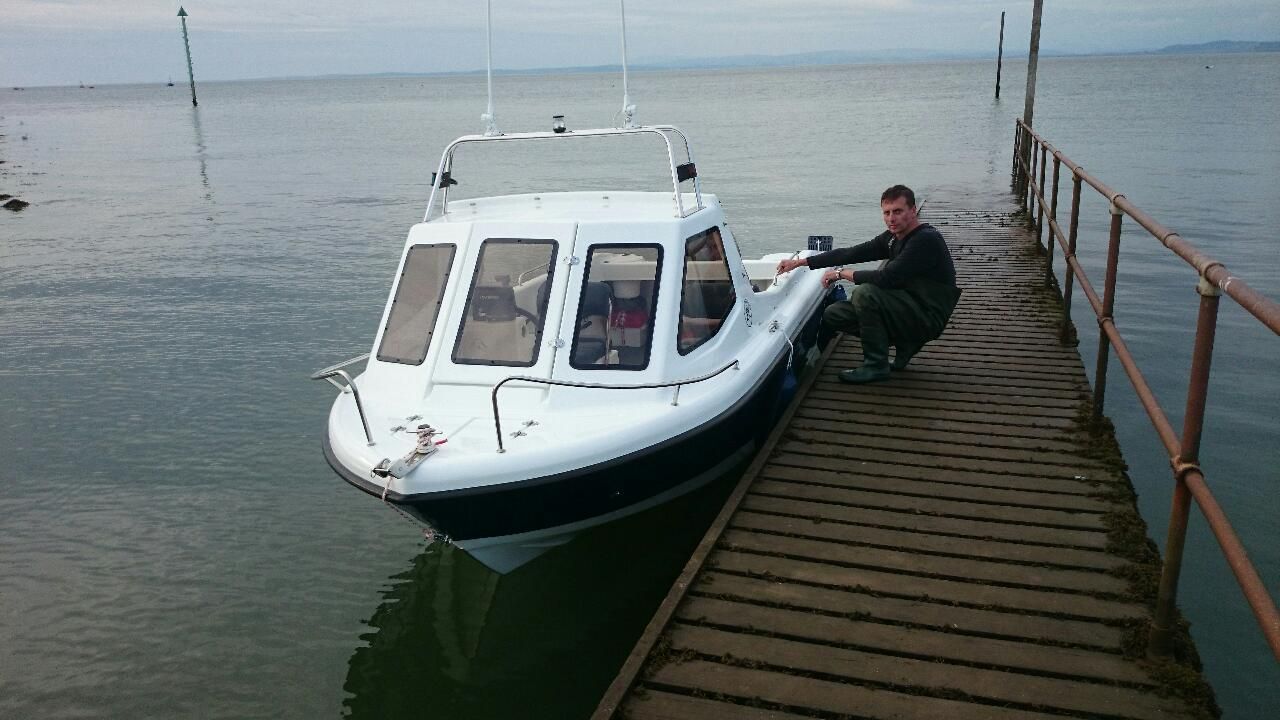 We only had a couple of hours to have a blast but really happy witht he boat, it runs great!!
Still running engine in so can't go flat out for more than a few minutes at a time, but clocked 32mph on the GPS, and it was pretty sloppy at that point. Cruises at about 25mph at 4000 rpm.
Had a good play with the GPS Fishfinder.... really impressed!! Decided to upgrade the standard package gps to the HDS7 Gen2 Touch, with structure scan....its amazing!!
This is a scan image of a wreck in the bay!!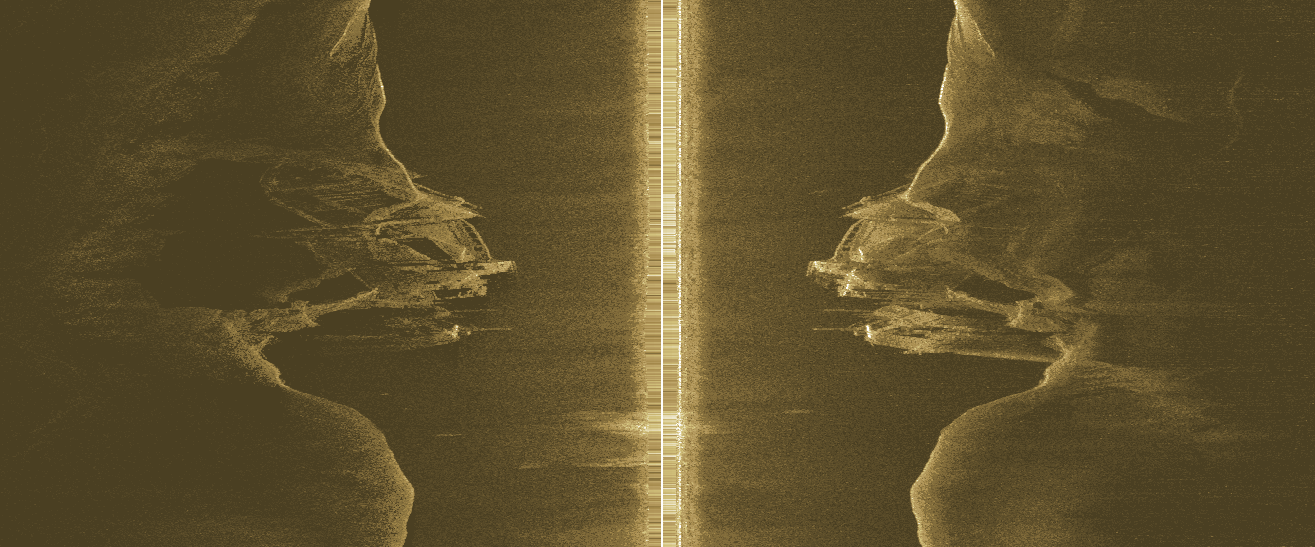 Rushy has some action pics while we were out but is struggling to get them off his phone at the moment....
can't wait to get out fishing now!!




---
---
Like the scan Paul,sure its twins
Hardcore Addict

Posts: 3630

Joined: 10 Aug 2014, 08:49

Location: Bolton,the town without a sea(but very expensive trains)
---
The centre line is basically the surface/boat.... then looking out to each side of the boat, we must have been right over it... took a couple of sweeps to fully get that image.

Took a look at a few other known features and its really impressive... had a run alongside the pipeline and could easily see all the structure of it.

One surprising feature we looked at was the dolphins off the end of the hump (where the old tanker pier used to be where the two bouys are)

Surprised how far they stick up... I bet on a massive tide they will be just under the surface...




And this was a quick run over the end of the hump


---
Technology is a wonderful thing.things that have been unseen for years showing up so clearly.no excuse's for not finding the fish now Ps the boat looks fantastic in the water.
Hardcore Addict

Posts: 3630

Joined: 10 Aug 2014, 08:49

Location: Bolton,the town without a sea(but very expensive trains)
---

Nice one Paul great looking boat and all that technology you can't not miss catching the fish

---
No champagne over the bow? Nice bit of kit Paul

---
Big grins all round I like your techno things it beats my 20£ floating echo sounder


15lb Salmon Bolton Market
A box of kippers <Lsle of Man>
Acouple of Mackeral Asda
Cod at our local chippy
---
Don't you go getting it all messed up and smelling of fish

Brilliant bit of kit buddy and toys to play with as well

Master Brewer at The Den Brewery
The Brewmeister

Posts: 965

Joined: 04 Mar 2012, 13:49

Location: Near Sharpey, who's just round the bend!
---
Baz, are our waters skis at your house or mine mate.....

[emoji475][emoji475][emoji475]
There's more to fishing than catching fish...
---
All this talk of fish finders and being able to see them from the boat reminded me of this from a very old Sea Angler from the early 80's...

An open caption competition...
Wonder if Alan Yates reads our forum..

Last edited by
sharpey
on 03 Oct 2014, 18:53, edited 1 time in total.
There's more to fishing than catching fish...
---
---
Return to Boat Fishing Information
Who is online
Users browsing this forum: No registered users and 0 guests