It is currently 24 Nov 2020, 15:59

My Dad rang to see if Me and my lad Jack fancied a trip out on his boat C,mon Irene
It was an early start meeting at my Dads house at 5.45,

Loading her up and getting her ready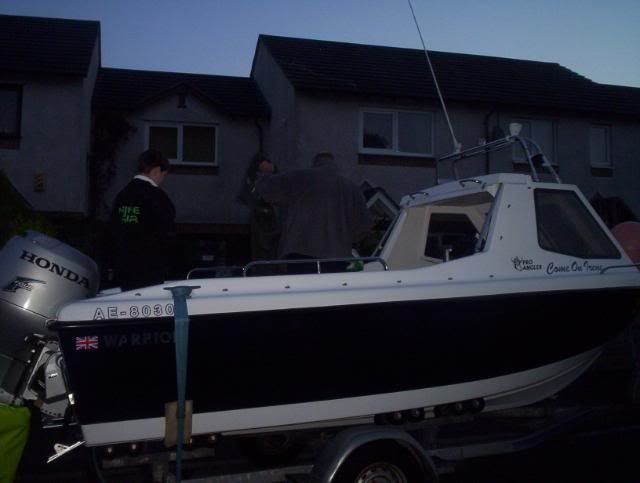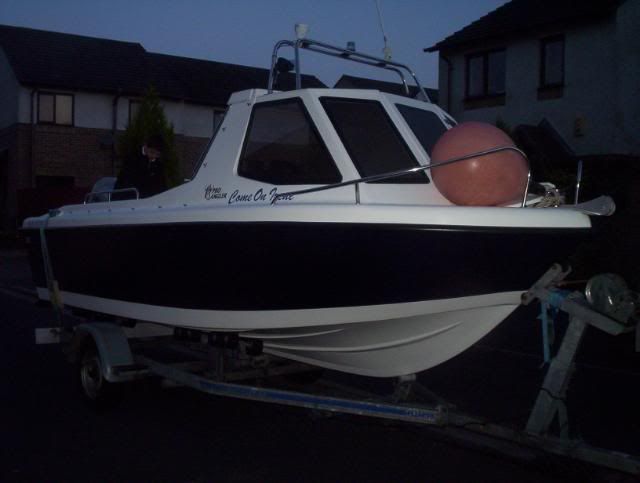 Arriving at Knott End the sun was shining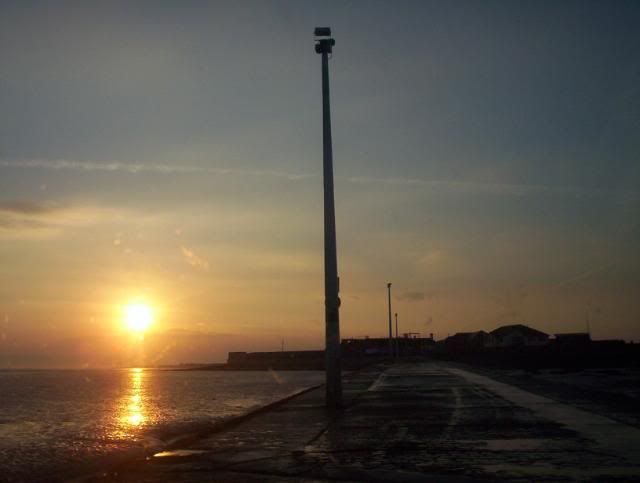 Jack just before the launch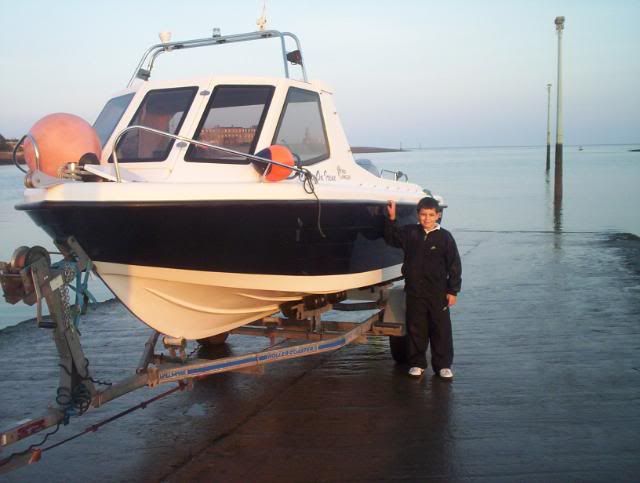 Soon we were on our way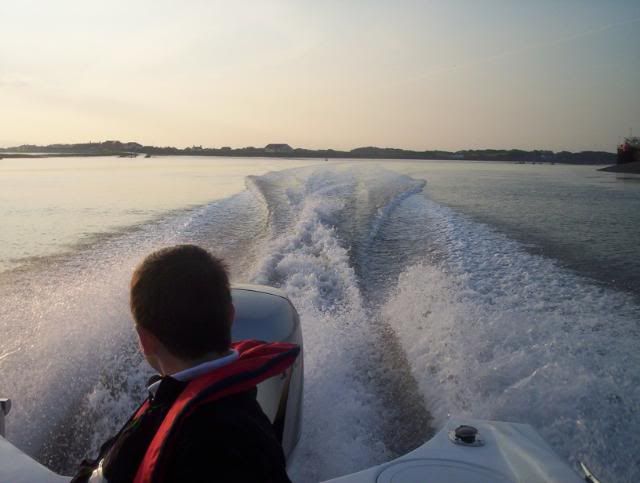 to a mixed bag mark and once anchored we caught Doggies,( Down Nige) Starrys and a few Dabs, Pin whiting, We did notice there was a bit of weed about

The rods out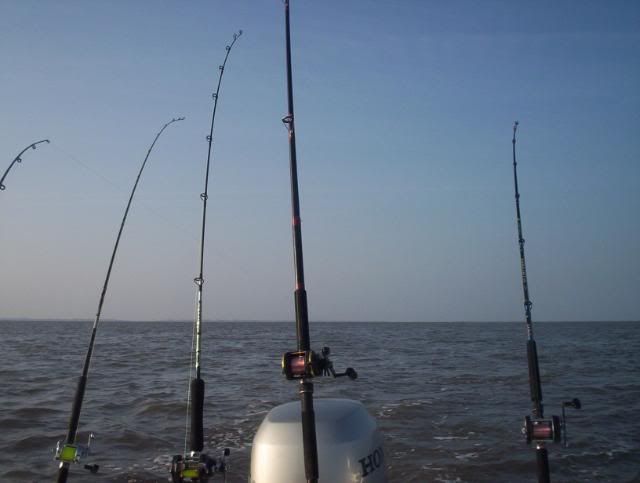 The Dredger out of heysham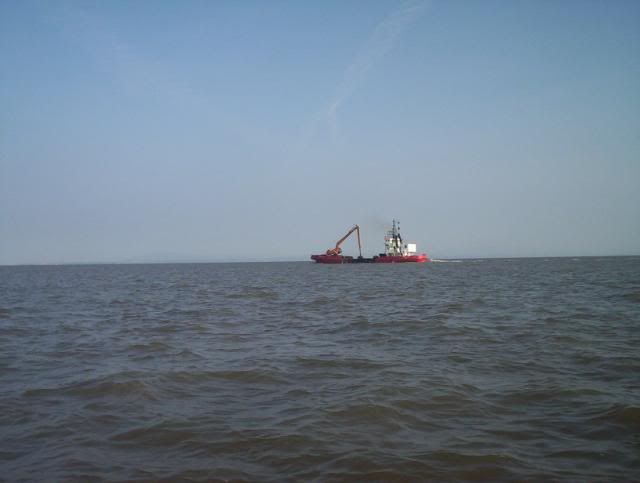 Jack being skipper and loving it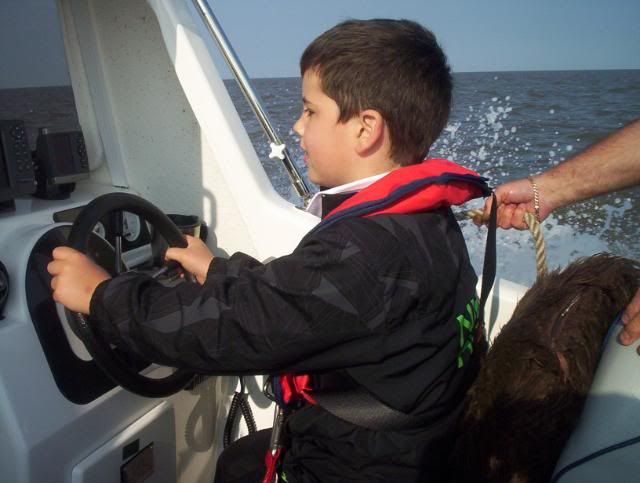 Jack with his first tope
Dad with a lively one



We had a try for Macky but none showing, where have they gone this year


A phone call to Paul(mr Bay) resulted in a change of venue and soon at a rocky mark and off to a cracking start for my Dads first cast
A 15,1oz tope

Jack had his gloves on and pulled this tope over the splash well,As soon as it hit the deck thrashing about and all teeth he was off like usain bolt into the cabin


Banging his head on his way in

, He was ok, only his 8yr old pride hurt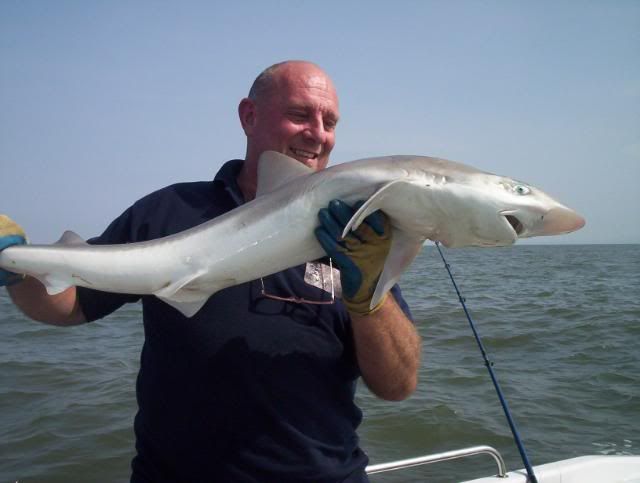 Jack put a half squid on and was soon into a good fish, After a couple of mins of asking me for help because his arms were aching, he saw his fish at the surface, The lucky bugger had only caught a smashing Bull Huss at 7lb,3oz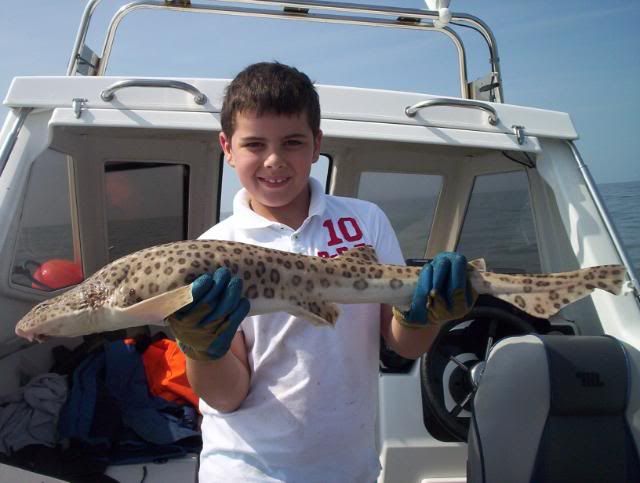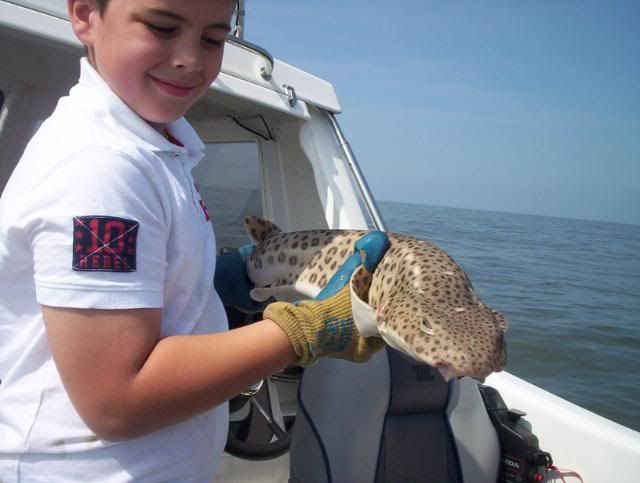 Jack also had a decent Tope of 9lb 5oz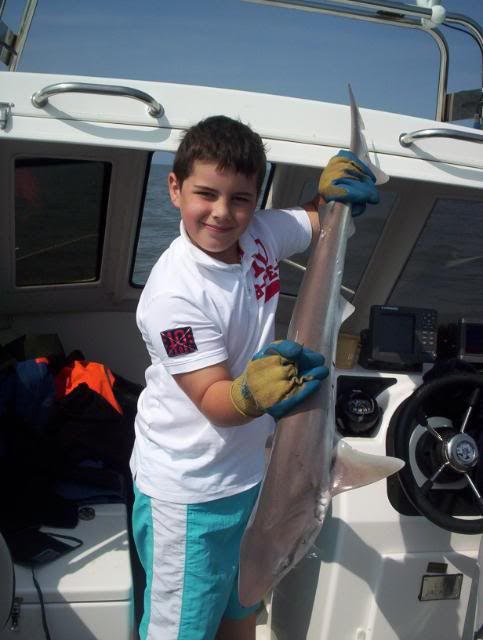 Jack with a Dab, Doggie combo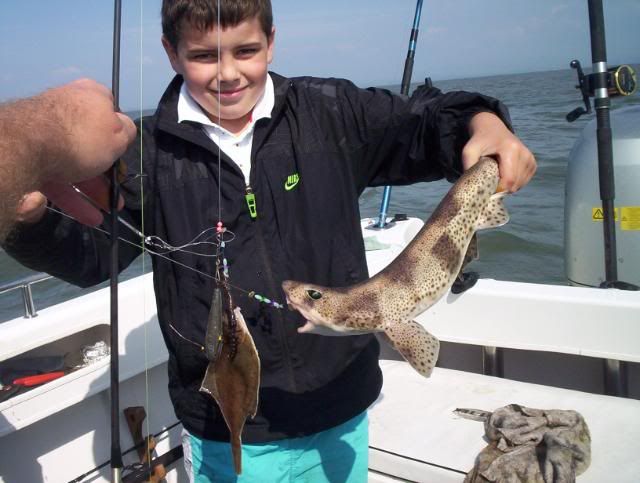 Jack enjoying his trip out
Oh and me
I had bigger but no one took my pic lol


What can i say, we all had a great day, Its days like these that you just can't but, it was BRILLIANT


---
---
Absolutely superb mate!!! Looks like you all had a great time!!!!
Jacks face on a couple of pics says it all





---
Jacks bull huss has made our front page too



http://www.anglingaddicts.co.uk
Well done Jack, some great fish there.... you show the oldies how to do it





---
Brilliant report. You picked a cracking day, good to see Jack enjoying himself, he'll have some tales to tell at school when he gets back

---
Superb report Tez

I'm really pleased the Gargan Clan had a day to remember

cheers for sharing mate

Make a difference - take home one piece of someone's angling litter next time you are out fishing
---
OMG,

Jacks having alook through sea angler and has seen a nice 162lb blue shark caught down in cornwall,He fancies his chances when we go down lol





---
He would have more chance than his dad






Good lad Jack




---
Thanks Paul,but don't think i will take him haha
,Gotta get out myself yet


---
Looks like a cracking day out , great to see a successfull family fishing trip .
quality photos as well . Nice one Terry

---
TerryG wrote:OMG,

Jacks having alook through sea angler and has seen a nice 162lb blue shark caught down in cornwall,He fancies his chances when we go down lol
just take him to blackpool let him catch a tope pup , borrow my special camera to photograph it the tope pup would eat a 162lb overgrown dogfish for breakfast once my camera has done its business lol

---
---
Return to Boat fishing reports
Who is online
Users browsing this forum: No registered users and 1 guest