We figured it was about time we did a little bit of a feature/review for our new sponsors.
I took the trip down to Gerrys of Morecambe, a shop I went in when i first started fishing over 20 years ago, under a different guise on Heysham Road. The original shop was quite small from what i remember with just two rooms. I can still picture it now, and have fond memories of a day crabbing with bacon rind in sandylands paddling pool – my friend told me Gerrysfishing would buy them from me – you can imagine the rest of the story! This was actually the second of three shops in the history of Gerrys.
Things have moved on massively for Gerrysfishing since the early days and they are now in their 31st year of trading. Now based on Parliament Street in Morecambe, Gerrysfishing are one of the market leaders in supplying mail order sea, coarse, carp and game fishing tackle across the country.
Their range of Sea fishing rods is huge, with the largest stock of Zzipplex rods in the country. They have also been custom building rods for many years, tailoring each rod to an anglers specific requirements.
Gerrys also have a massive range of Coarse and Carp fishing equipment. Their Carp fishing display is quite impressive, with all the kit you would need, novice or expert alike.
With a full range of fresh and frozen baits, catering for the Sea, Coarse, Carp or Predator angler you will not find a better fishing one-stop-shop.
[fgallery id=1 w=100% t=0 title="Gerrys"]
[fgallery id=2 w=100% t=0 title="Gerrys2″]
Anglers Serving Anglers
At Gerrysfishing, all their staff actually fish – Whether you are calling or visiting the shop looking for Coarse, game or sea fishing tackle, there is always expert advice on tap to help you with your specific requirements.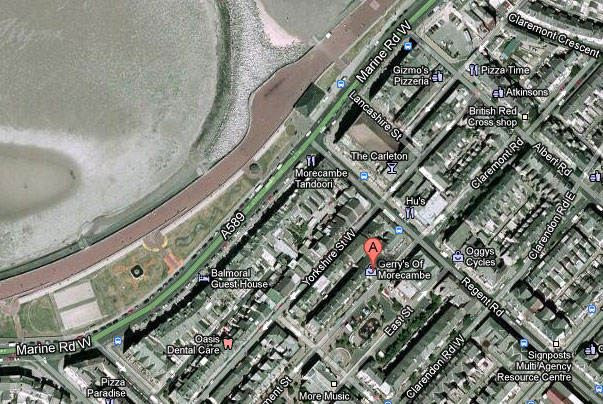 Open 7 days a week 
Monday – Saturday 9AM – 5PM
Sundays – 9AM – 3PM
Tel – 01524 422146
Fax – 01524 424793
5-7 Parliament Street, Morecambe LA3 1RQ
Gerrys are also mail order specialists – Check out their website for all your tackle needs!!
Related Articles
Share
About Author
(5) Readers Comments