Abu spool bearing replacement
So your favourite casting reels have taken a bit of hammer over the summer and are starting to feel and run rough. With the poor weather conditions starting to set in, chances are you are going to have to punch your weights into a head wind….its time for a little maintenance!!!
Over time the spool bearings get worn and those silky smooth casts are a thing of the past!! Thing is, they are one of the easiest, and cheapest parts to replace on your reels!!
You may even want to replace the original stainless bearings with ceramic bearings for an extra speed boost.
Heres how to do it –
Undo the 3 thumb screws on the handle end of the reel (these don't actually come off but sit in the reel casing) Once undone you should be able to slide apart the cage from the handle end of the reel.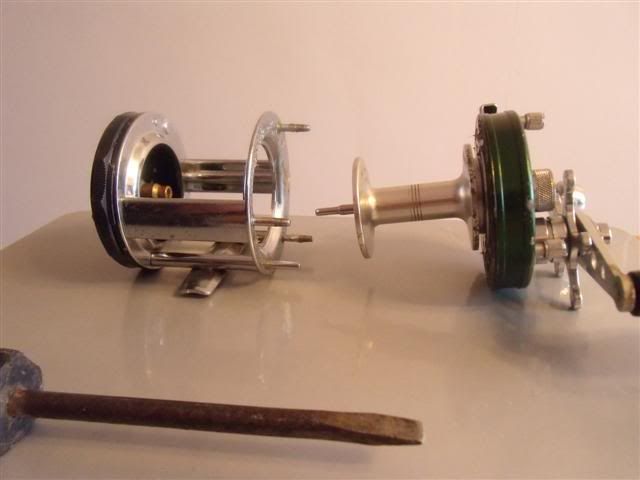 Next slide the spool and spindle out of the handle end of the reel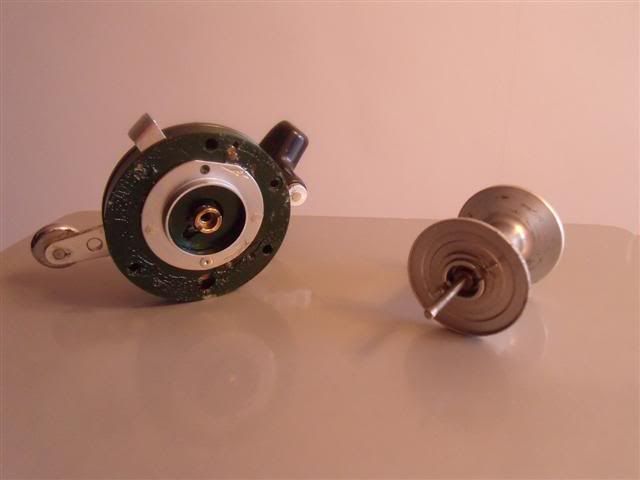 The spindle will just slide out of the spool at this point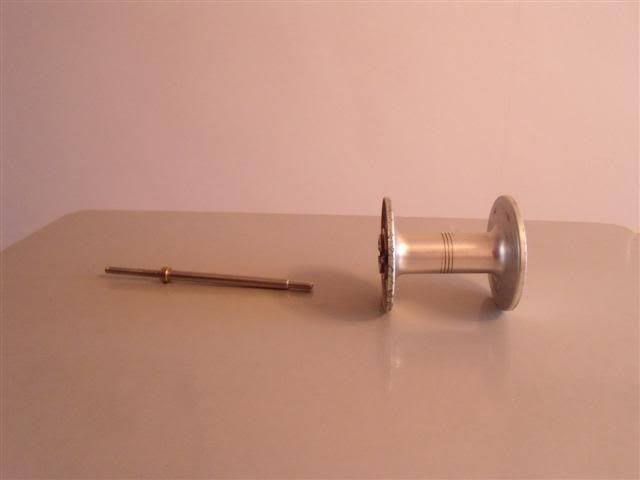 This is the end of the spool which sites at the handle end of the reel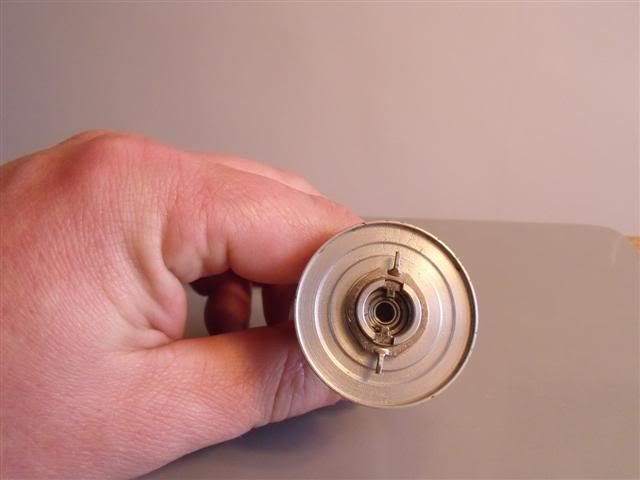 And this is the opposite end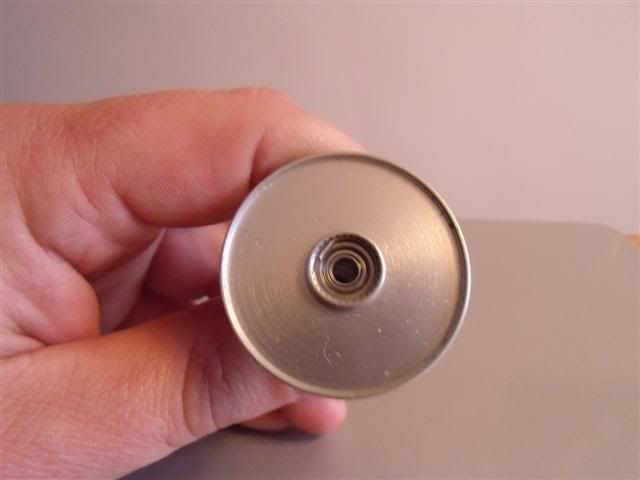 Starting at the handle end – there is a small spring clip which holds the brake plate, ease a small screwdriver under the spring and pop it out.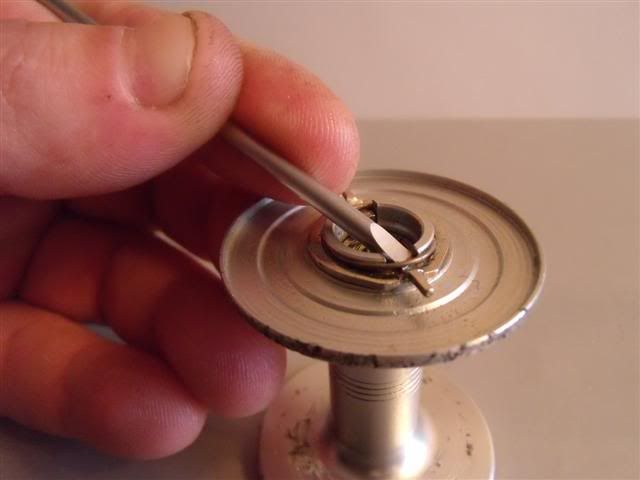 Now the Brake plate is loose and can be removed.

Using your screw driver, slide in from the opposite end of the spool, at a slight angle to catch the edge of the bearing – simply push against the inside to pop the bearing out.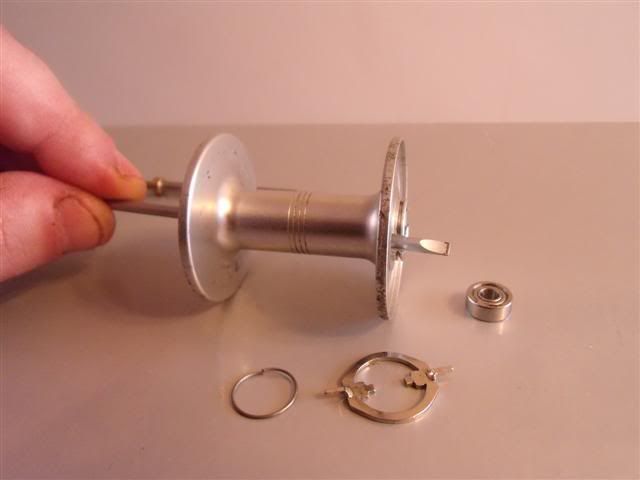 Behind the bearing is a small brass washer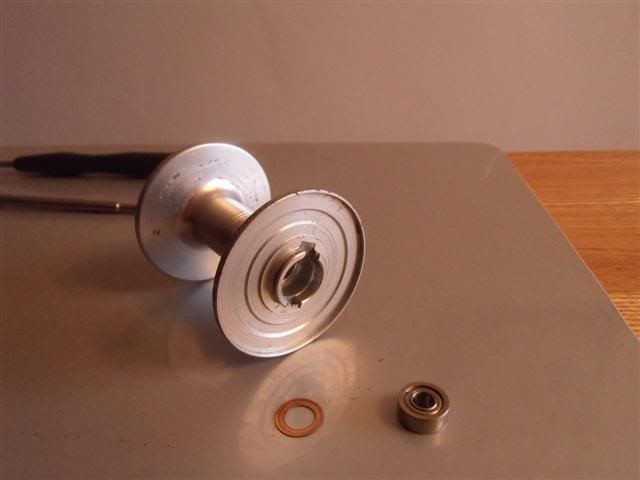 Now the other end – There is simply a nother small spring clip which holds the bearing in. Using a small screwdriver gently prise it out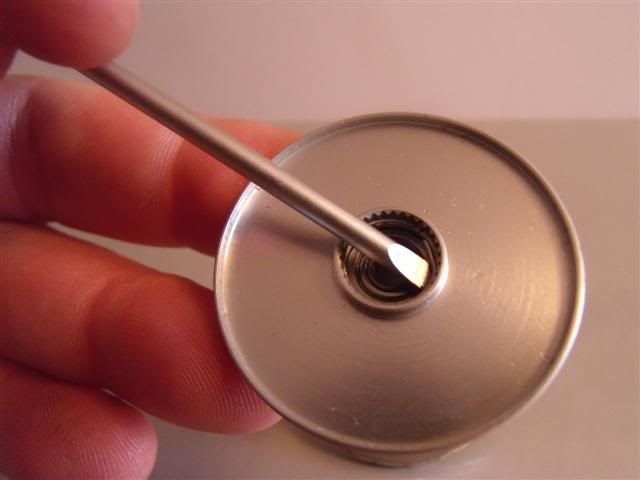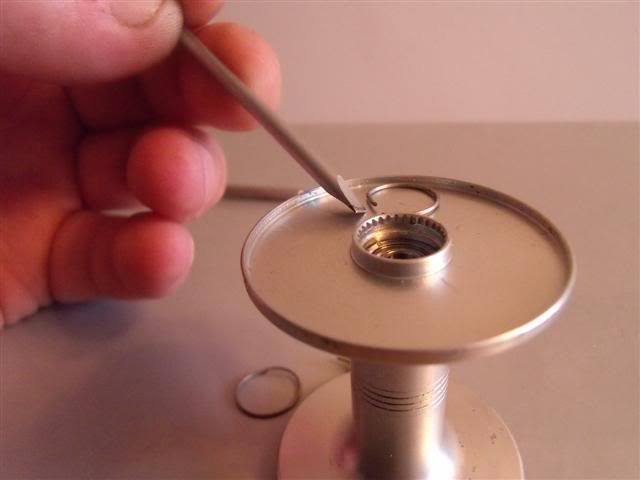 THe bearing may just slide out with a gentle tap, if not use a screwdriver as before and pop it out.
The spool without bearings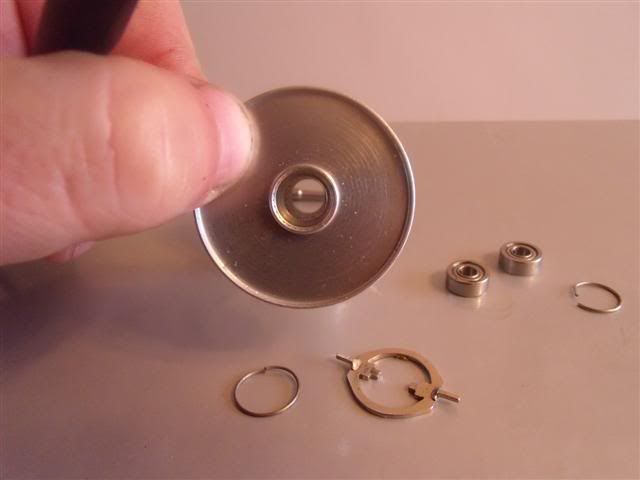 You should have all your parts out now and this it the order….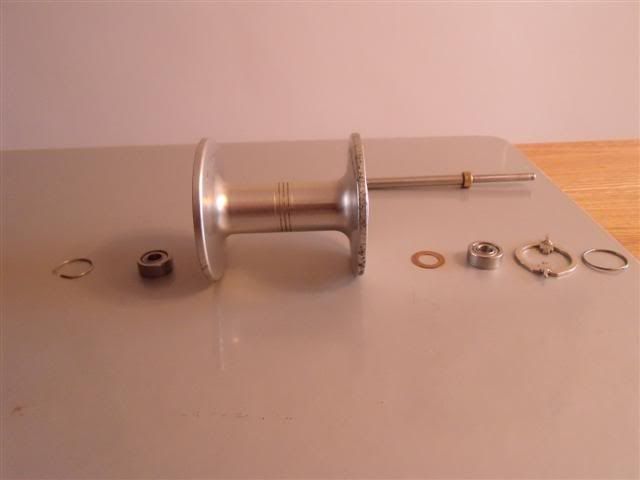 Schematic diagram for the spool assembly


Now you can put it all back together replacing the bearings for new ones, simply adding a dop of oil to each bearing as you go. Assembly is simply the reverse of above.
Note that the spindle should be replaced with the brass bulb at the brake plate end of the spool – don't forget this end sits at the handle end of the reel!!

One variant is if you reel has a ratchet (clicker) – On the end of the spool furthest from the handle there is a white plastic toothed cog. This simply clips into the hole where the bearing sits. A gentle pull will remove this so you can access the bearing clip and bearing.
Related Articles
Share
About Author
(0) Readers Comments