Its been a long time since i visited the folks over in the Isle of Man…far too long in fact!!! (August last year!!!) So we left Heysham at lunch time on Tuesday….
leaving this behind….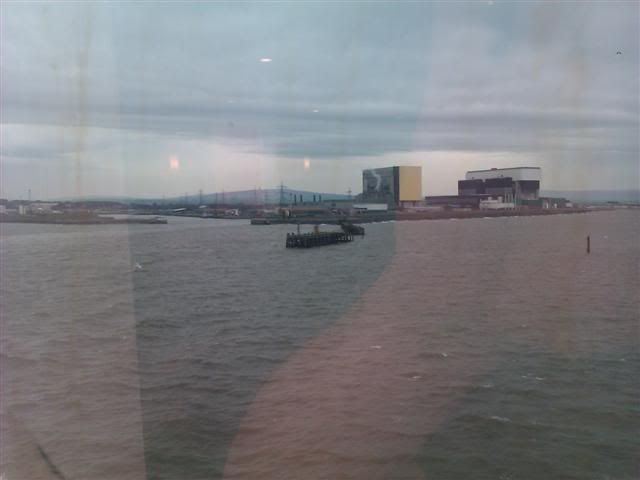 3 and a half hours later…. a slightly different view!!!

Nothing to report for the evening, just a meal with the folks.
Wednesday we decided on a bit of a picnic up at Jurby beach… This is supposed to be a decent bass beach. I managed to take my plugging rod with me and gave it a reasonable go, but with nothing to show for my efforts!!
Jurby is in the Northwest of the IOM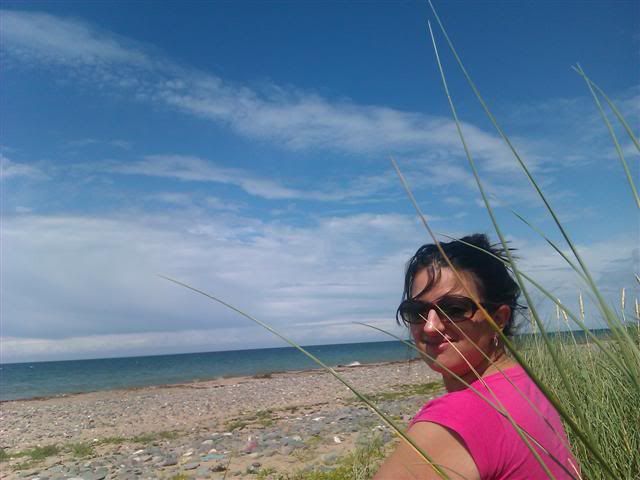 Its a lovely beach, and theres miles and miles of it!!! North of here on the same stretch you get Tope from the shore, some big ones too, 30lb+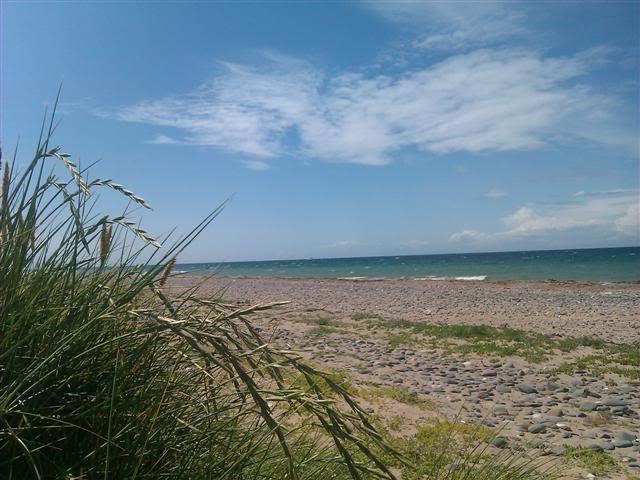 THURSDAY
With brownie points from the picnic in my back pocket I managed to get a few hours on the rocks around Perwick bay in the south.
Perwick bay is just outside Port St Mary, and is about as local as i can get to my parents place. Always loved this mark, variety of species is usually good with various different wrasses at your feet, odd coalies, Pollack (Calig if you are from the isle of man) mackerel, launce, probably garfish and conger too….
I managed to get 3 of my target species anyway. The wrasse are always obliging!!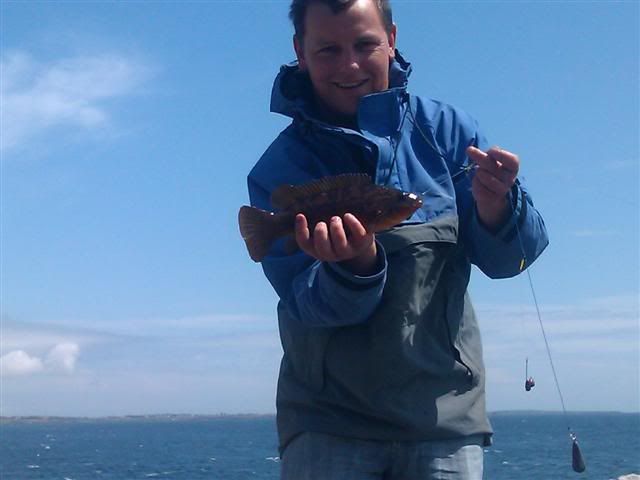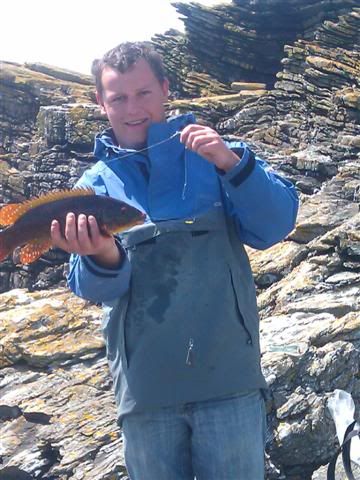 I lobbed a set of feathers out to see if any mackerel were knocking about….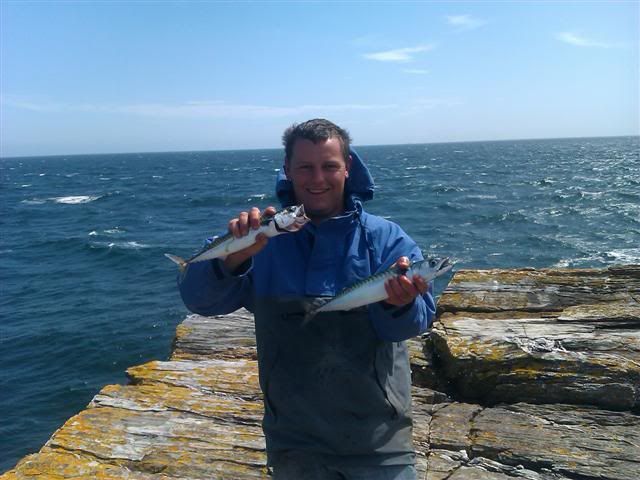 A change over to float tactics produced a few of these to some fresh mackerel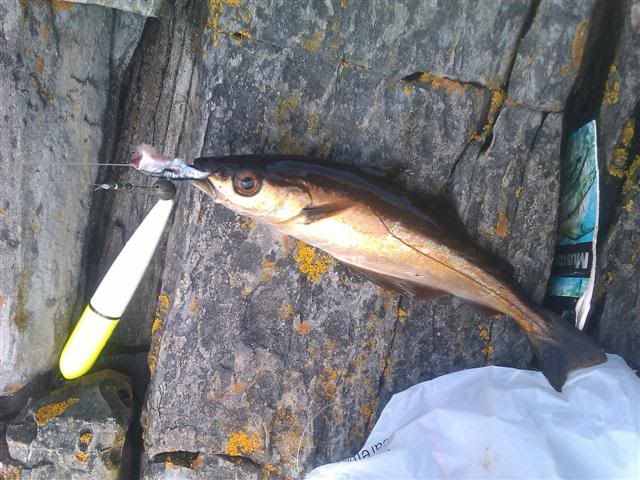 FRIDAY
My lass wanted to do the coastal walk from Port st Mary to Port erin

Overall i think its about 7 miles


Up hill and down dale!!!
There is some lovely scenery though…. I was looking for likely looking fishing spots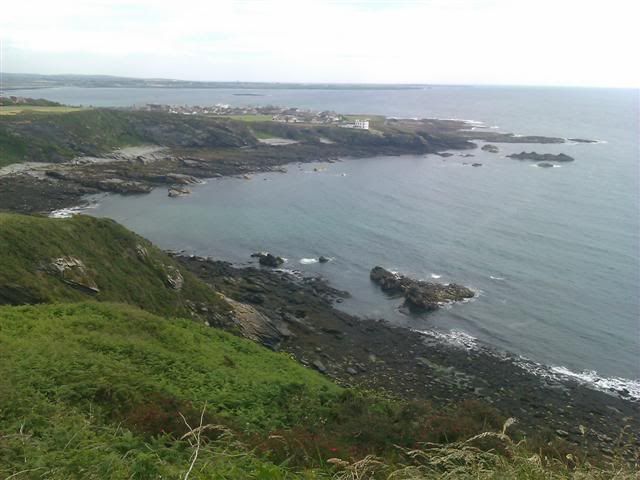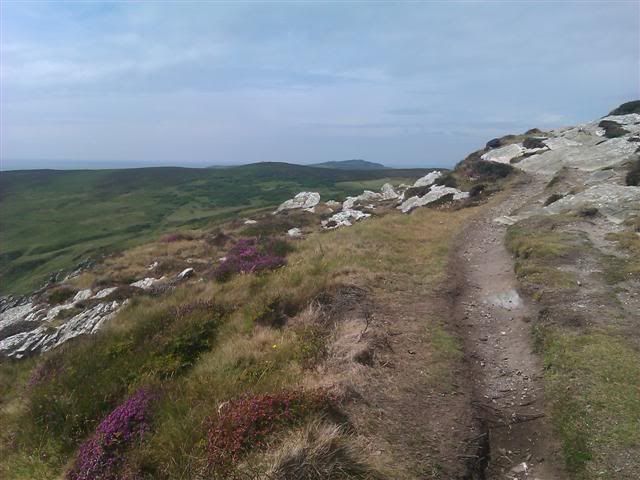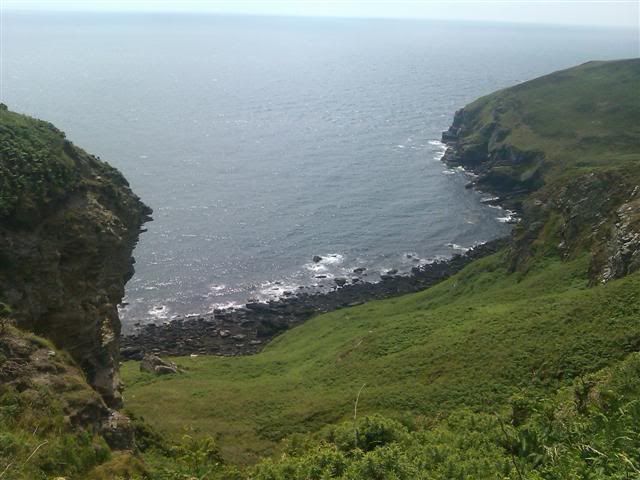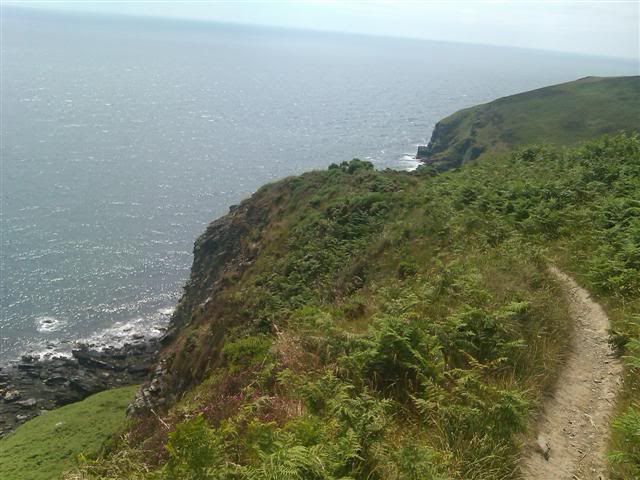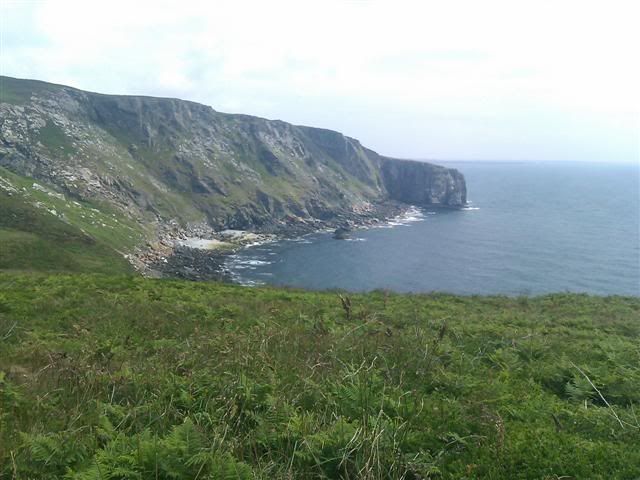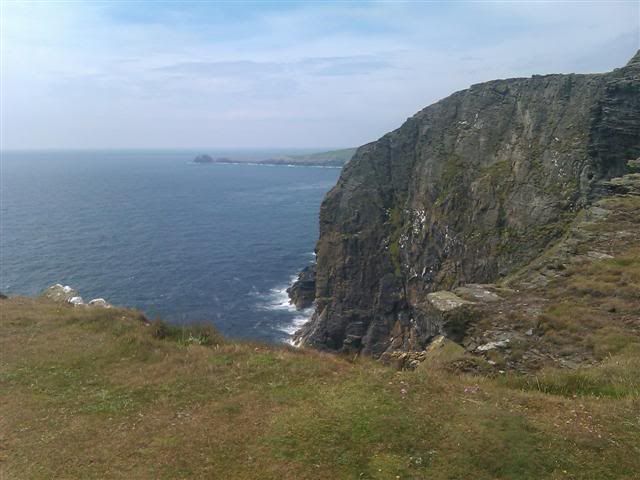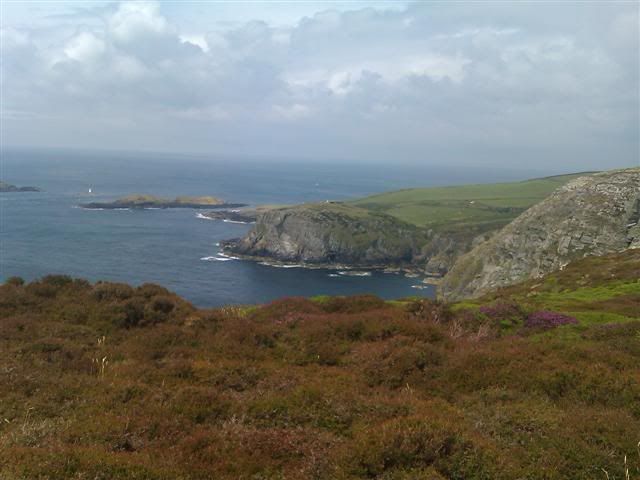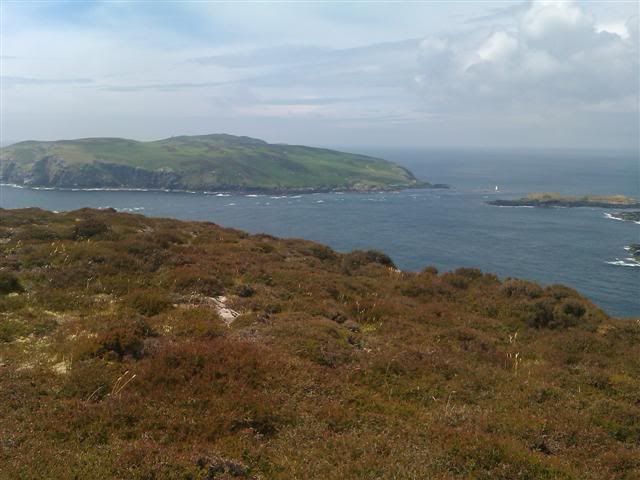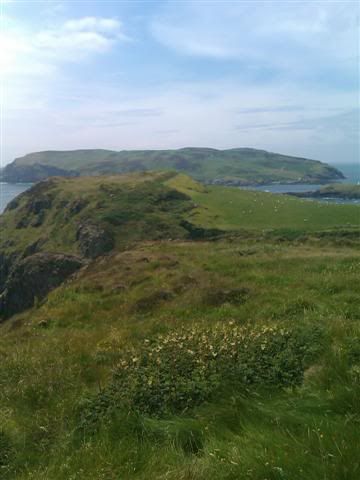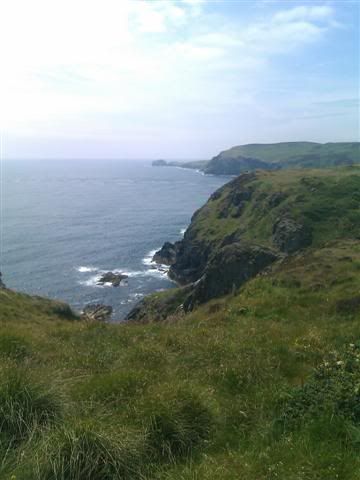 Once we got down to the Calf of man a spot of Lunch was in order at the Sound Visitor Centre. Luckily we were starving…. the food was pretty poor, and BLOODY EXPENSIVE!!!!!!!
But i did make a friend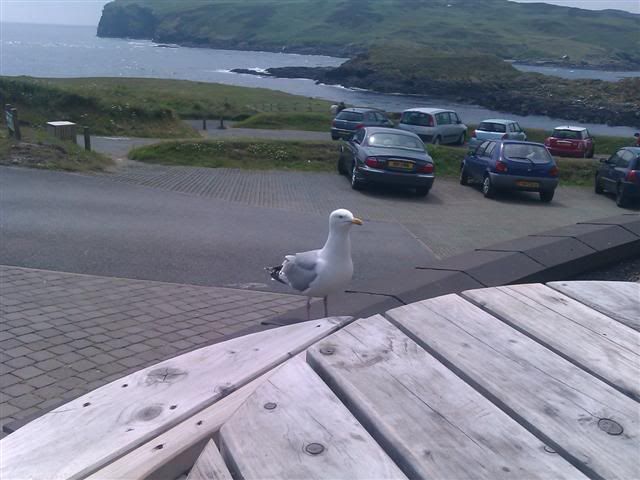 And watching the seals play did make up for it a little (you can just see a couple of heads bobbing near the rocks..)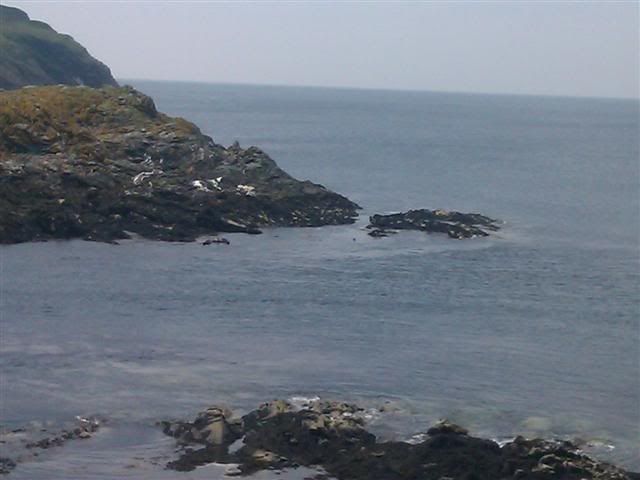 We decided to walk back to Port St Mary via the road, rather than doing the second stretch around to Port Erin. Which actually felt longer somehow….
Once we got back, understandably, a little sleep was in order





In the Evening we had a table booked at one of the local restaurants, Sabris on Bay view road, Port St Mary.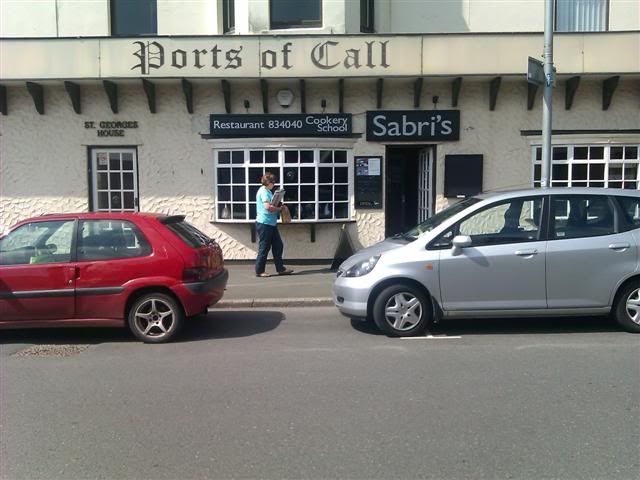 I have to say, what an excellent restaurant!!!! The food is absolutely amazing, and the atmosphere is great. Sabri the chef was in and out all night having a bit of banter. We really were made extremely welcome.
If you want some where to eat in Port St Mary, get yourselves to Sabris, you wont be disappointed!!! In fact, if you are in the Isle of Man, make the trip to the south of the Island!!!!
Saturday was spent chilling really, a bit of a stroll around Port erin in the afternoon. (excellent ice cream!!!) Then off to the port for about 7pm for the trip back.
Hopefully I will be back over soon, forgot how nice the island is really…. Thinking beginning of September






Related Articles
Share
About Author
(1) Reader Comment