Originally posted on our forum by JimmyJizzmo.
Picked Son number 2 up (Liam) about 11 on sat am and had a nice leisurely
drive towards Pensarn stopping off to pick up some bait(flintshire tackle absolutely spot on!!!!!) and other supplies
(sweets!!! )
Arrived at pensarn and it was totally wellying it down had a walk around
and decided to sit it out in the van for a break in the weather………
anyway after half an hour of this our Liam pipes up with
"SHALL WE GO FOR A PINT DAD………..ITS THE ONLY SOLUTION!!!!!!"
Go on my son…………….not bad for a ten year old hahahaha!!!
Finally got a break in the weather(time for 1 pint…..i was driving  )
that allowed us to get on the beach,managed to get one rod set up and for the
next hour and a half it just pi$$ed down on and off so much so our Liam asked if
we could pack up
Managed to get him sorted with drinks,sweets etc annd i wouldnt mind-he was
under the brolly!!!!!!!I was the one Abbo saw getting soaked-laugh at my brolly
abbo mate-but it kept our liam dry and kept me fishing!!!!!!
Anyway approaching low water had a cracking bite and got a nice schoolie just
undersize which was returned…….my fishing neighbour was none too impressed
with my conservational beliefs


Followed by a couple more schoolies then it went a bit quiet where
our Liam decided the lure of the kfc was too strong!!!!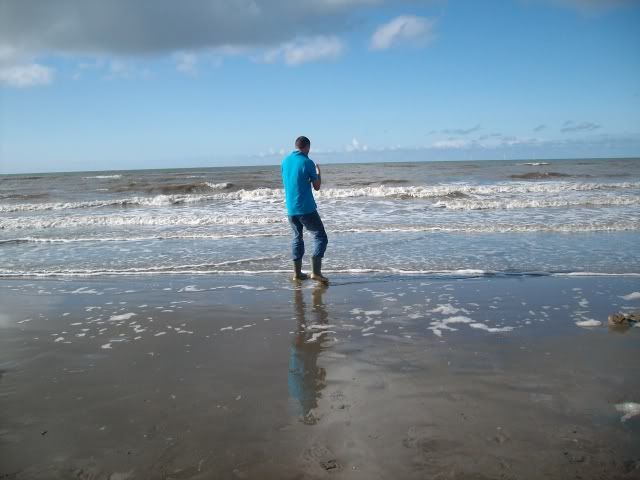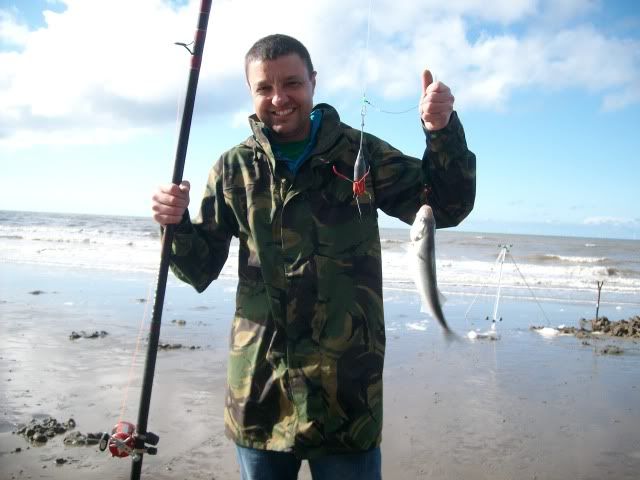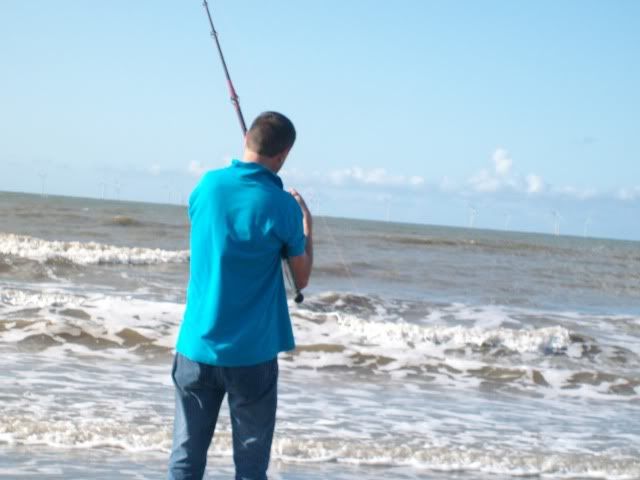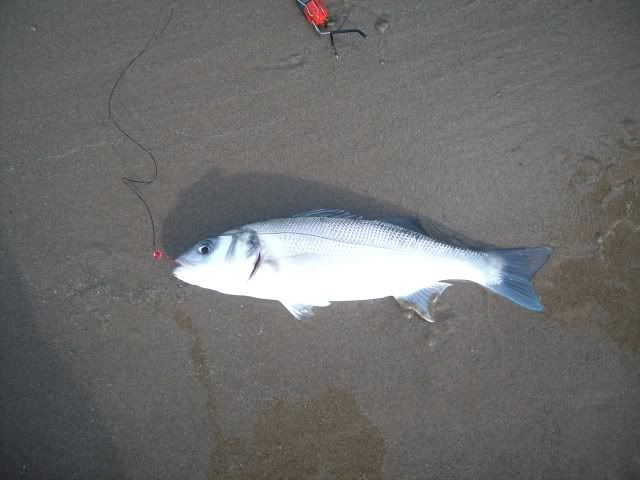 I wouldnt have minded but the weather was lovely by then and
it was a t shirt job could have stayed all night and met up with kev and
the other lads
All in all a great day and i learnt a few things about fishing this beach
And it was great to have my best mate in the world Liam with me
because i really dont spend enough time with him because of
diplomatic relations with my ex wife and if id told him we were going to
the tip for the day he would have been happy just to be there with me!!!!!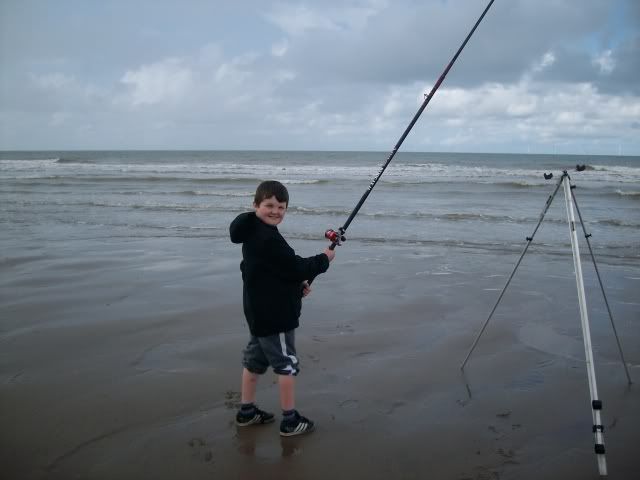 On the flip side of the coin booted it back there 8am
sunday morning………….lweather was rough as anything,
the bait i got wasnt up to much and i blanked
Stuck it out for 3 hours but it was just too rough-the bait was being ripped off
the hooks and i had to resort to using a greys apollo with 30lb straight through
to try control the shite on my line……………nappy wipes and plastic bags!!!!!!
Like fishing the mersey honest


Just got worse and worse after these photos so i packed up handy
and went home for a beer !!!
Related Articles
Share
About Author
(0) Readers Comments