The three amigos were set on another Cumbria session yesterday, with Silecroft the provisional destination as we set off, though other venues were bandied about including Drigg & Seascale. What swung it towards Siley was we arranged to meet Lee at the start of the flood with Gazza D promising a show too.
A quick(ish) stop off at Morecambe Angling Centre saw us buying a few
bits and bobs and gave us an opportunity to sweet talk Howard for another raffle prize for this years Mavrik Fish 'n' Eat
Howard belied his Mr Grumpy image and after finding out what a worthy cause the event was for he very kindly donated a Jarvis Walker 6000 V spinning reel for the raffle
On the journey up we half decided to press on and fish Drigg on the flood, but then we stopped for fuel which was next to a cracking Fish & chip shop…..so it was a leisurely chippy tea instead!
We pressed on to Silecroft were we hoped to get to just before low water. The tide was tiny and in hindsight we should have ignored our rumbling tums and pressed on further up the coast, but Silecroft it was…
On arrival the sea looked great, good surf and a bit more colour to it than last week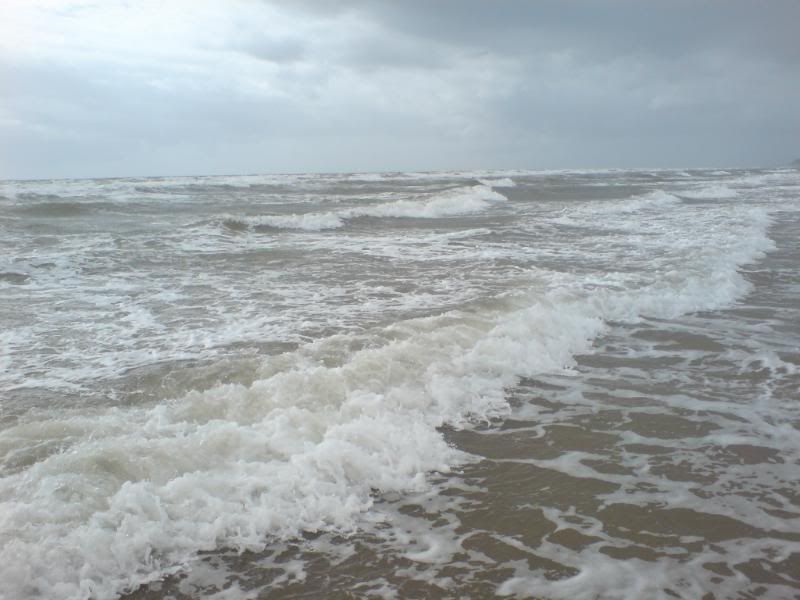 We were soon set up and waded out into to surf and launched out our baits.

We had frozen worm, a few fresh crab, frozen crab, sandeel, and a few razors with us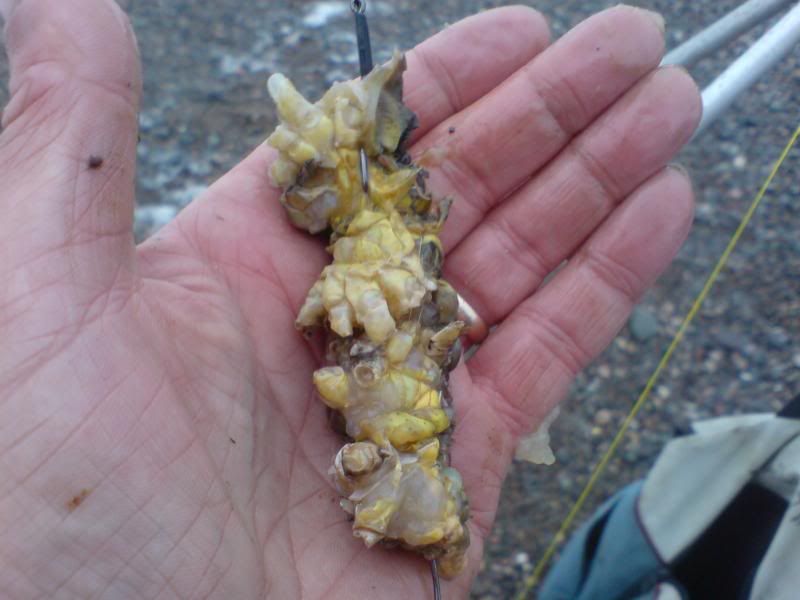 Dave waiting for a bite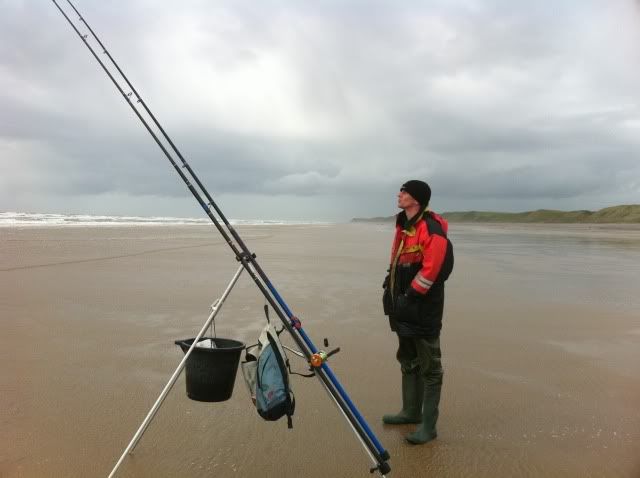 And a few minutes later a nice little schoolie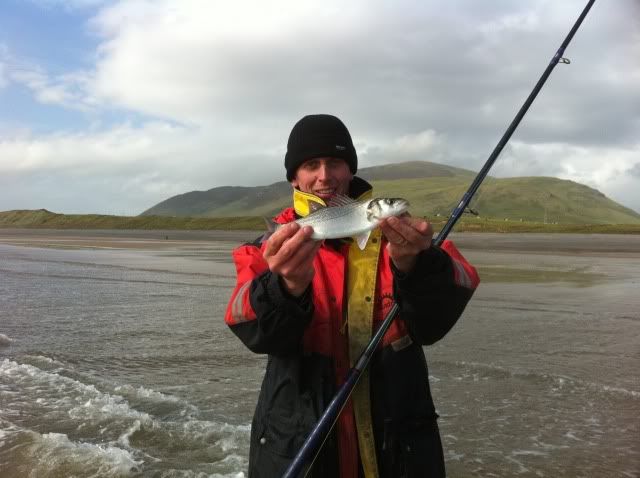 Terry hits a bite…

Which results in a small but perfectly formed Schoolie (just like him!!)

Rushy with a School Bass (They were all very clean fish…)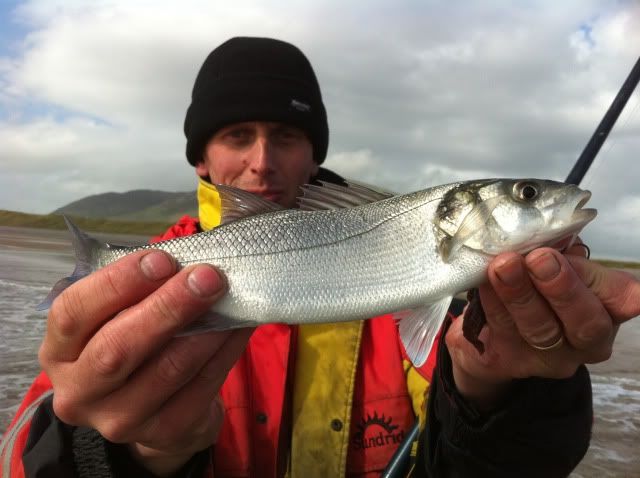 Terry eagle eyed in the hope of a bite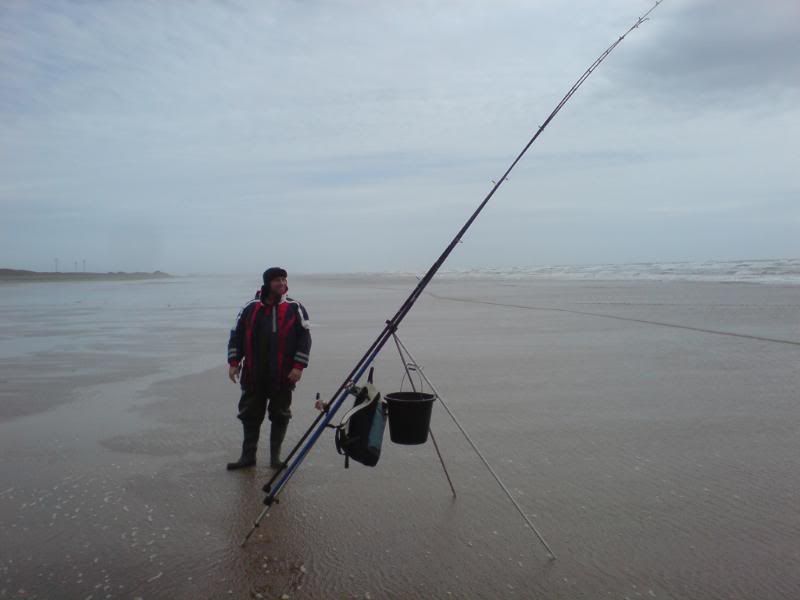 Its a lovely spot, beautiful scenery!!

Go on….bite again….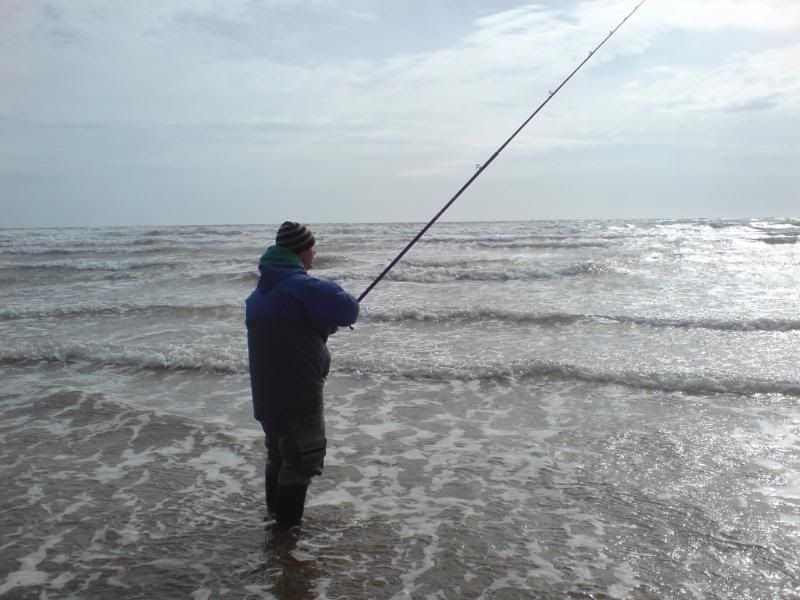 Think this was where i was trying to remove a very small tiny slight little fluff up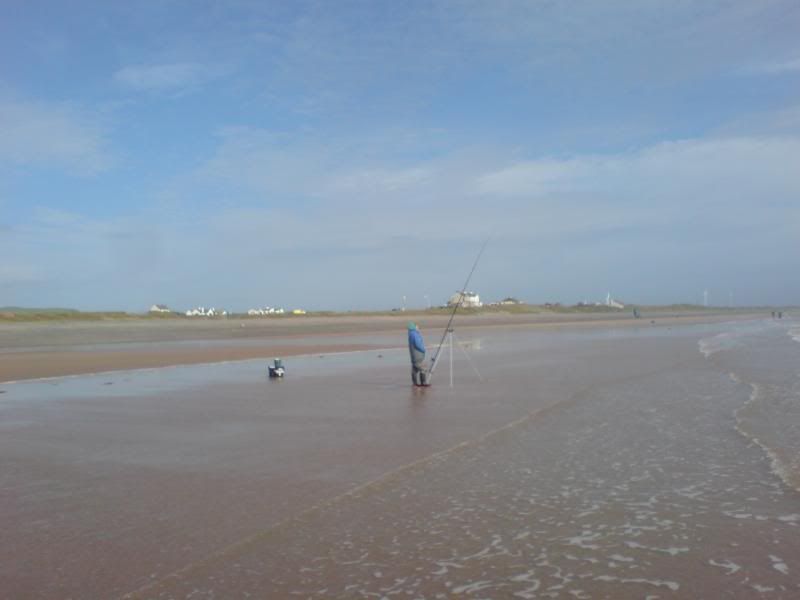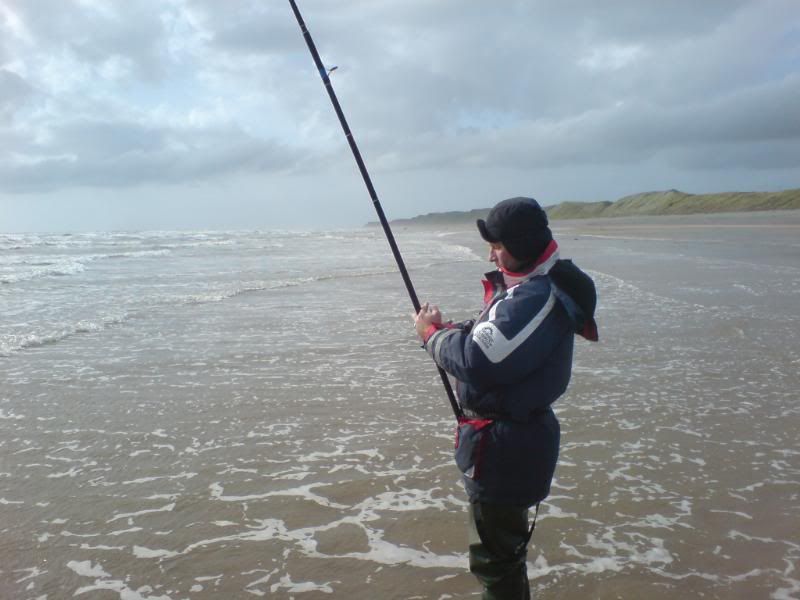 Just as the flooding tide hit the shingle Lee turned up to fish over high water with us… I dont know why everyone says he is a knobhead, he seemed alright to me ;o)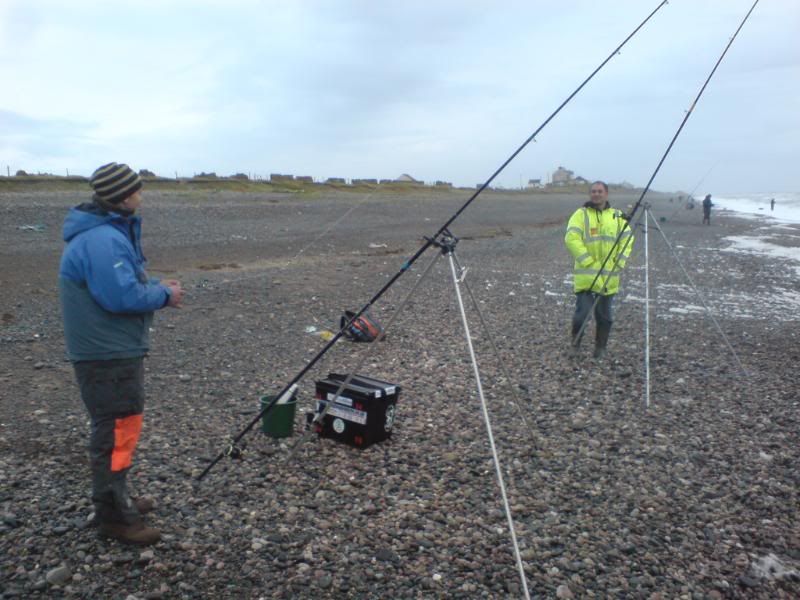 He was soon up to some jiggery pokery with some fancy dan Cumbrian baits never before seen by Lancastrians

Top secret he said….

Once the sun started to go down the weather took a turn for the worse, and it felt more like November rather than nearly June! the sea looked spot on though
Dave being the pain in the arris that he is tried to catch me fluffin a cast
Rushy managed a small flounder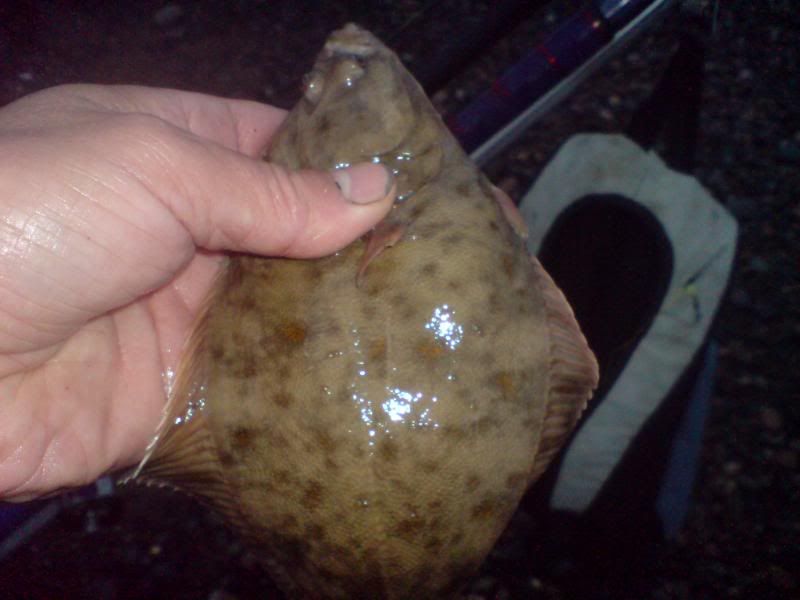 Swiftly followed by Lee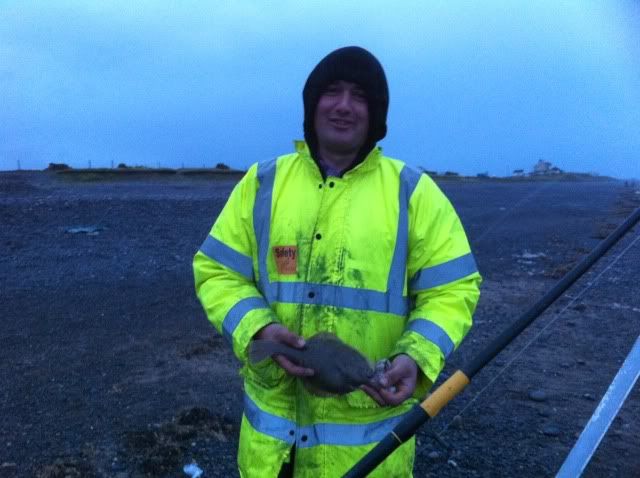 Gazza D turned up and proceeded to show us how it was done with bass after bass coming to his locally dug fresh black and fresh crab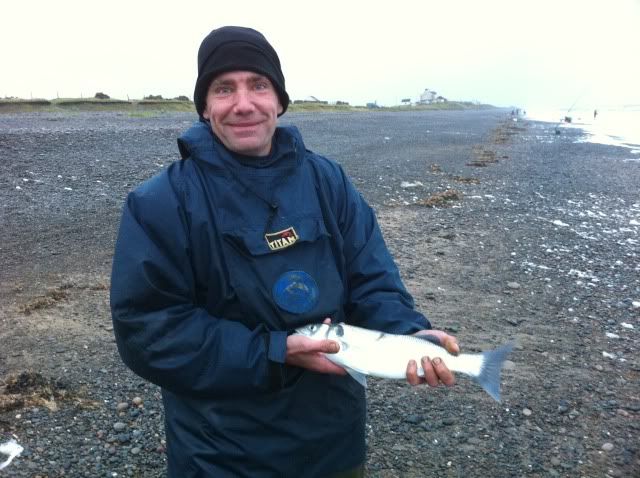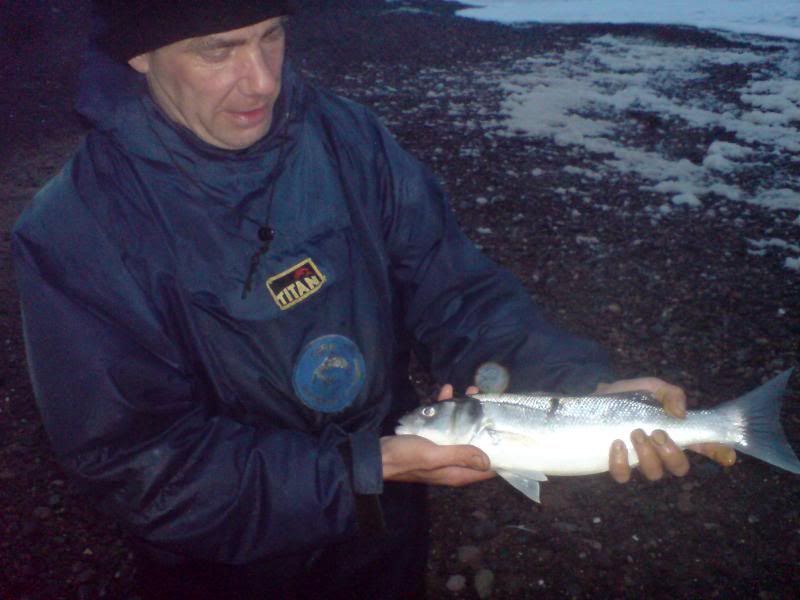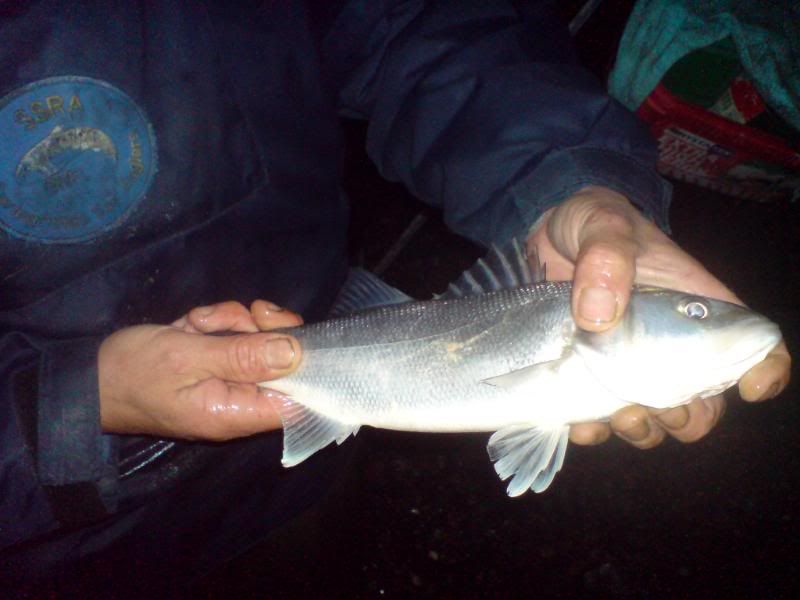 Terry got amongst them too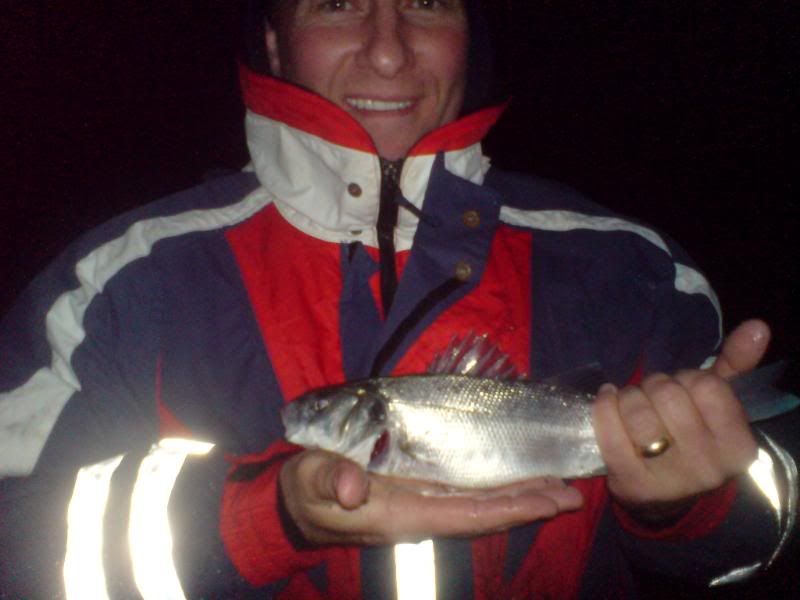 And me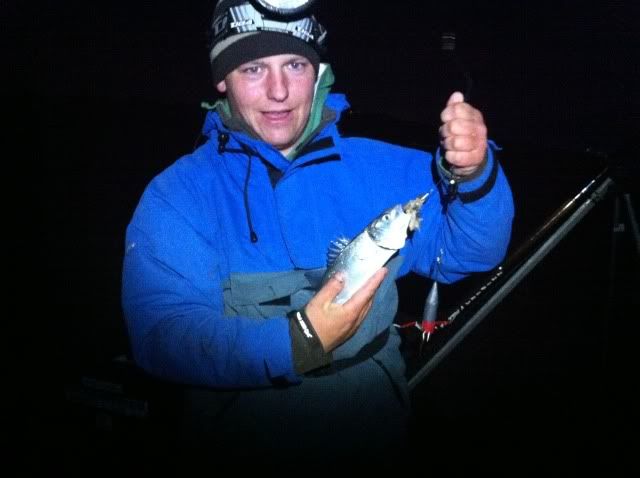 All in all it was a cracking session with good company and decent fishing, we were kept busy with constant bites from bass, only schoolies but good fun nonetheless.
Roll on the next trip
Related Articles
Share
About Author
(2) Readers Comments