Up at 0400hrs this morning set off at 0500 with Mick [mdtomlancs ] new member of AA and his 14yr old brother in law.
Nice morning and no wind at all just perfic
Arrived just as the tide was flooding a little mist but nothing to worry about.Set off at full throttle to get to the bass grounds ASAP. First fish to me on the smallest peeler crab ive seen this year, a nice smooth hound
.
Next ten mins whilst untangling my other trace a stonking knock on my uptider resulted in this 4lb Bass, I'm thinking bloody hell were into them already.

It took crab backed up with frozen Biack.
We started to get doggy after doggy for a while.

Mick got a little tap on his rod he pulled into it and said im stuck keep going i said and slowly but surely Mick pulled in his first thorn-back. About 10lb

Now then we come to the petulant teenager never been fishing in a boat before let alone caught anything worth talking about ten mins ago was happy to be catching a few doggies.
And comes up with this 8lb 6oz Bass wot a beauty. TEMPTED ON FROZEN BLACK.

Same fish with cool shirt [bloody teenagers!] All i have to say on the topic is he had a good teacher!! I was over the moon with the look on his face when he netted it……. after his PB bass, doggies were a pain in the ASS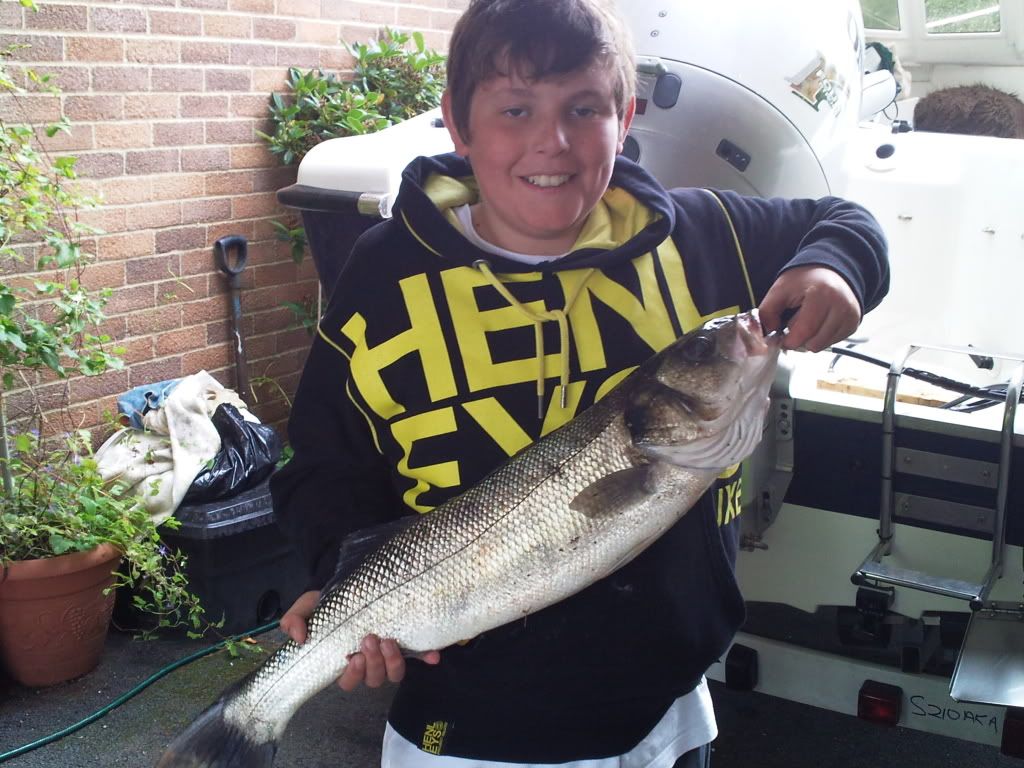 the best short trip ever, the wind came from nowhere and within ten mins lumpy as, so we headed back to port

Thanks you 2 great day and good company, hurry up and send the teenager back to Burnley. Off to bed now knackered
and i think my legs have fallen off.
Related Articles
Share
About Author
(0) Readers Comments