Upon buying your first bait pump, remove the wing nut from the end of the spindle, remove the locking washer, and the flaired washer. Remove 6 rubber round things that are strangely intended to seal the pump, and place in bin just outside tackle shop.
Next, you need some tubing the same diameter as your bait pump.
Like this…

Take a hack saw or similar and cut off approx 1/2inch – 3/4inch of the tubing.
Fill this with your chosen silicon, then smooth off the ends on a piece of cardboard

Leave for around a week to properly go off then remove from the "mould"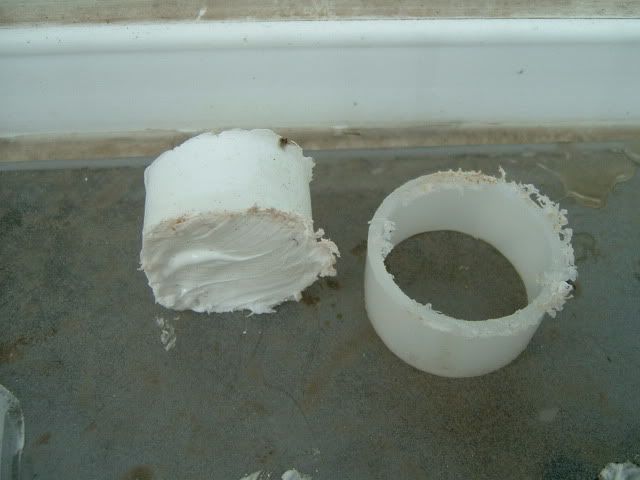 I usually do a few at a time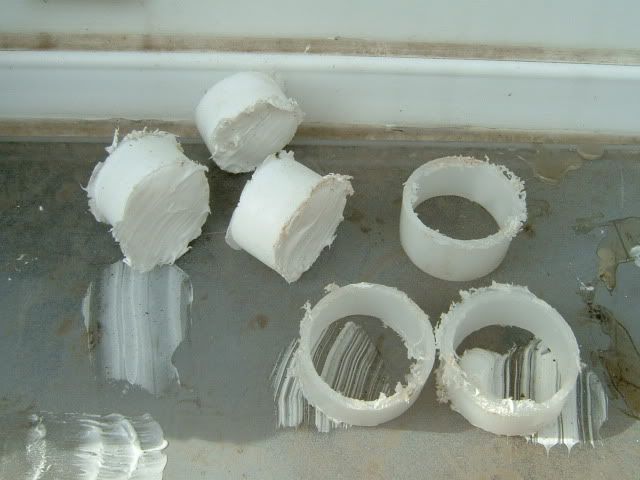 Shove a screwdriver through the middle of it, and put it in the pump where those nasty black things were




Bit of washing up liquid in the top of the pump, and away you go!!!



Will any old silicon sealant do????
Well thats a very good question, not all sealants are equal. You need to look for one that once set is still very flexible. I have tried various sealants and some are too hard, and dont seal as well….
I have just tried some bathroom sealant and they look pretty good.
Best advice, go to a pound shop and buy a tube of each of their sealants and try them out….. then let me know which one works best
In any event, even a hard silicon will be better than the seals supplied!!
Check out this video to find out how to use your pump
Related Articles
Share
About Author
(3) Readers Comments