The plan was to launch about 8am, blast down to Blackpool for another go at the smoothhound, pump a few fresh worm at low water then head off in search of Bass
We got to the beach to be greeted by this…….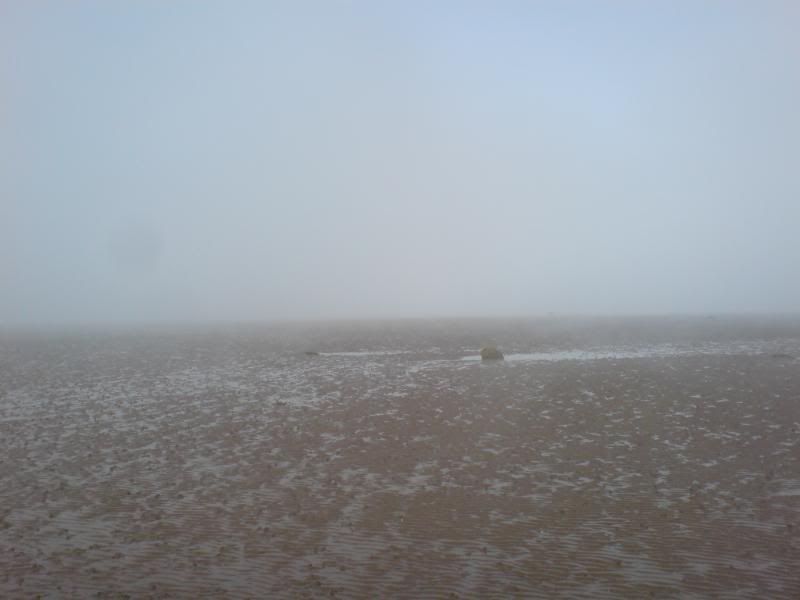 A real peasouper  visibility was down to 20yds probably ::)
We decided to press on and hope that as the sun rose it would burn the mist off  it was an odd sensation travelling 13 mile with no visual aids and only the compass and gps to go by
it was pleasing when our plotted first stop of King Scar buoy loomed out of the mist as expected, we then plotted a route to Rossall and dropped our baits of fresh crab over the side.
Initially we were plagued by these….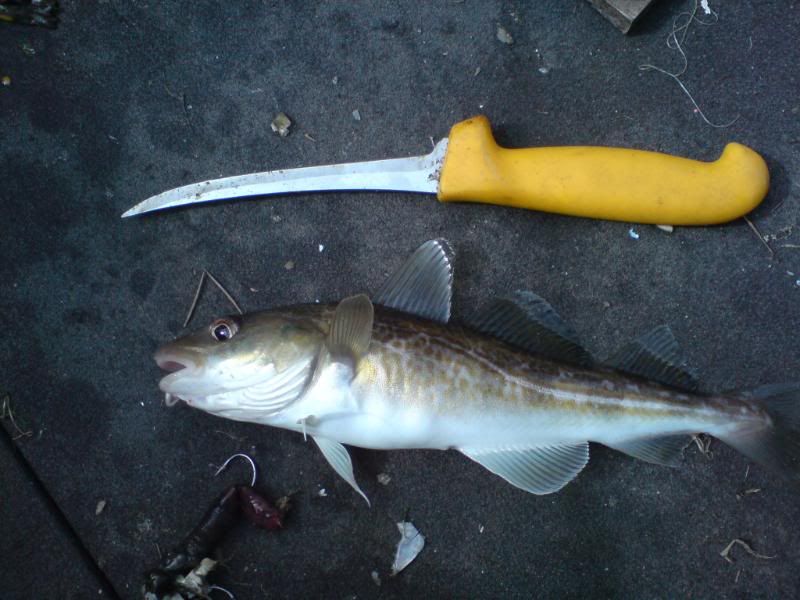 10″ codlets
makes a change from whiting
Just as we were thinking there was going to be no smoothie action, Bill hooked into a good fish,….
A REALLY good fish as it turned out, a 16lb 6oz Starry smoothhound, another potential club record hound for Pisces Fisher crew!

He's smiling on this picture alright!
The hounds started to come on the feed as the tide continued to ebb, nothing as big as Bill's old girl but good sport nonetheless….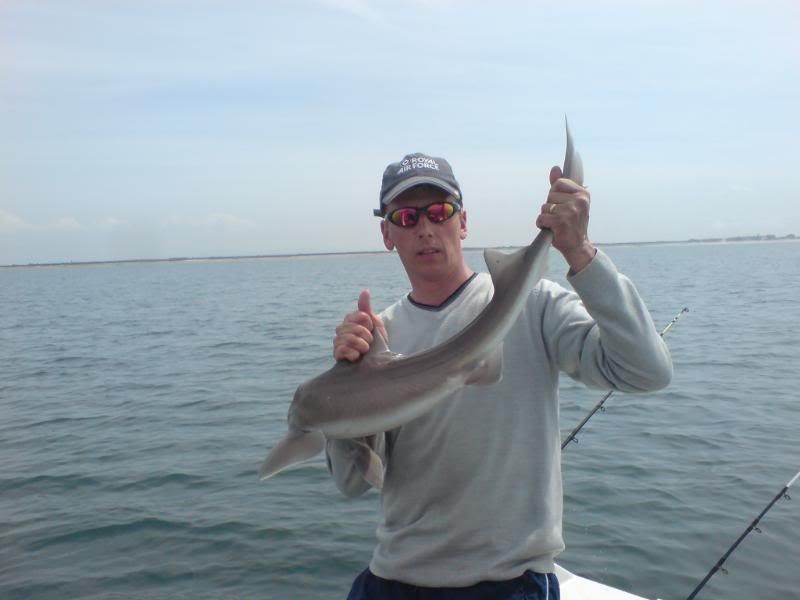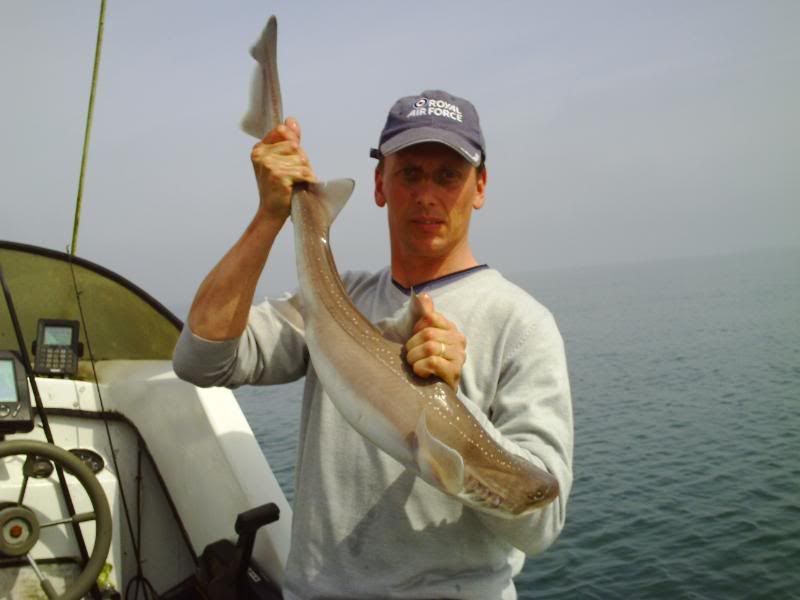 Strangely Bill never managed another hookup whereas I boated around 7 or 8 smuts, the biggest being around 10lb.
The smoothies had continued to feed right over low water and the start of the flood, so without realising it we missed the opportunity to pump the fresh worm. We still had the worm from Wednesday which was in excellent condition still, so we pressed on with the plan to find some bass.
We stopped off near an interesting looking shoal area where the tide was making over an exposed sandbank. As the tide flooded over the bank we crept over it in 2ft of water and anchored just before a steep slope which deepened to over 30ft and let our baits of crab/lug cocktails work their way down the bank.
We were hoping for bass, so imagine our surprise when this came to the boat…

Not huge but the Thornbacks don't seem to be about in good numbers any more, so a welcome sight for us anyway
Another short move to where we'd caught Bass the other week, and Bill was into another good fish…


A fish of around 4lb which put up a good account of itself in the fast flowing tide
I got amongst the bass as well, with a couple of fish around this size….
We waited until almost high water and decided to call it a day, another brilliant day afloat when all the moves paid off and we achieved our target species and a couple more.
I may have caught the most fish but like Bill said….."It's quality not quantity!"
Related Articles
Share
About Author
(0) Readers Comments