Paul rang TerryG and said the weather was looking good for a trip out this weekend on the kayaks. Unfortunately due to other commitments Terry was unable to take it out for a paddle, and being the kind generous soul that he is, he offered me the chance of taking it out and having a bash.
As a complete newbie and hoping to buy my own yak in the near future, I was looking forward to seeing how Terry's Big game compared to Paul's Trident 13.
I went round to Paul's where Tez's yak is currently being stored and helped him load the yaks on the roof bars and we were soon down at the launch site, Half Moon Bay Heysham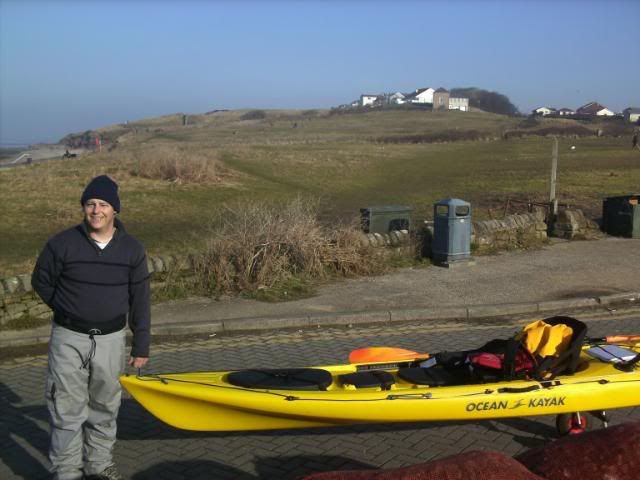 It looked a glorious, if cold, morning with light to no winds and clear blue sky……but as we prepped our vessels, a sea mist rolled in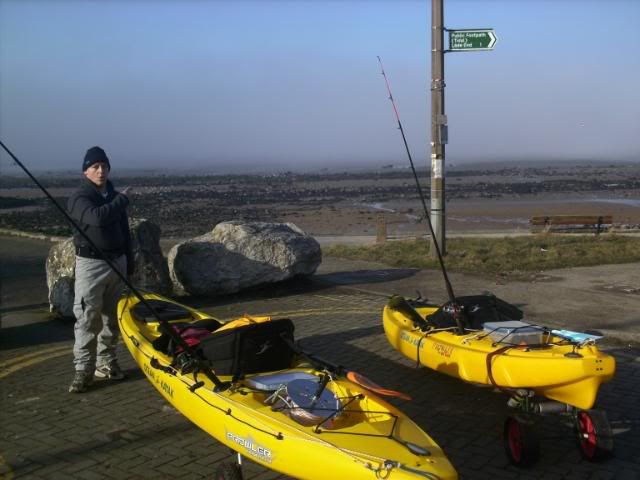 It was disappointing to say the least as we were hoping to have a good pad around, see how the yaks handled and take a few pics of the area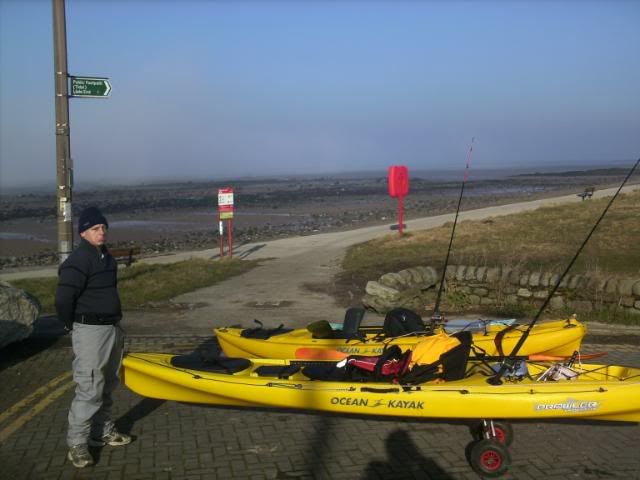 We decided to concentrate on less touring and more fishing and anchored up off a local mark called Throbshire Point Heysham. It's a well known Plaice mark in spring/summer, and though we thought it maybe a bit early in the year for plaice, there could be the odd whiting or flounder still about….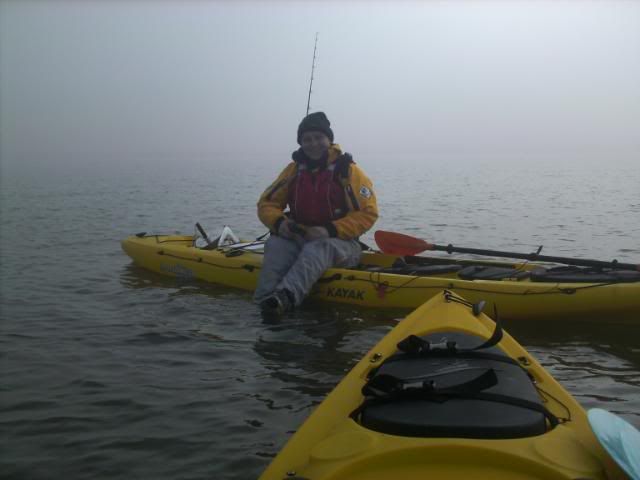 This was Paul's first time at anchoring after setting up his anchor trolley, so we were both a little nervous..

Probably thanks to curly's tutelage the other week, the procedure went off without a hitch

as a complete novice to kayaking (though I am a dinghy angler with over 10 years experience of Morecambe Bay), we decided it would be easiest for me to tie off from Paul's yak…..discretion the better part of valour methinks!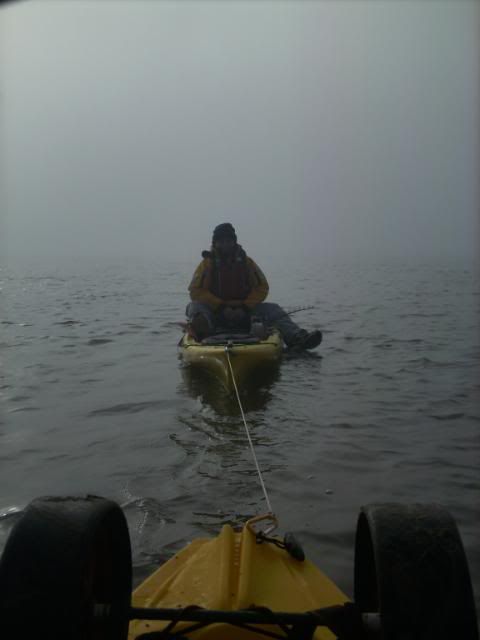 I was impressed with the stability of the Big Game, and felt comfortable enough to sit side saddle while I adjusted the fittings on seat (which I'd set up cockeyed!)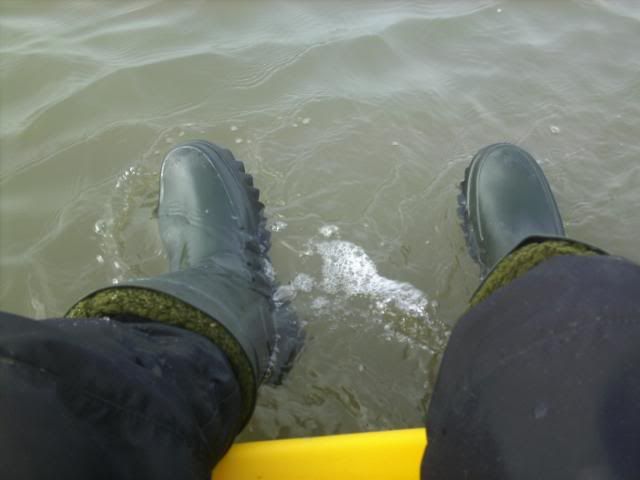 One thing about the Big Game we both noticed was its prevalence to swing about in the fairly strong Morecambe Bay tide, I felt quite giddy at one point
We both thought that possibly the Big Game isn't suited to anchoring/tieing off from the back, maybe due to the way it 'flares' out in steps at the back or lack of pronounced keel?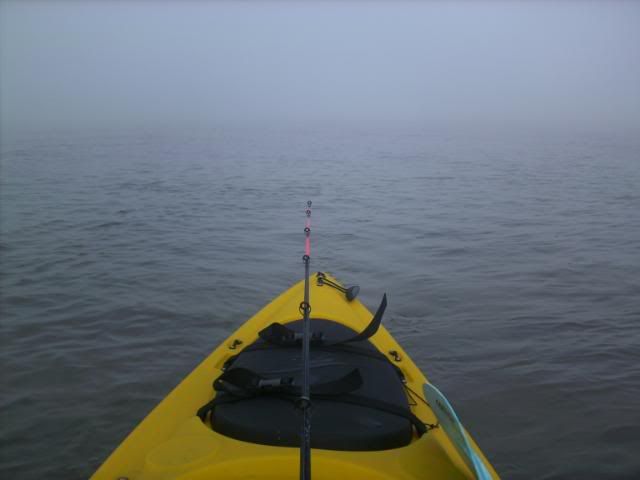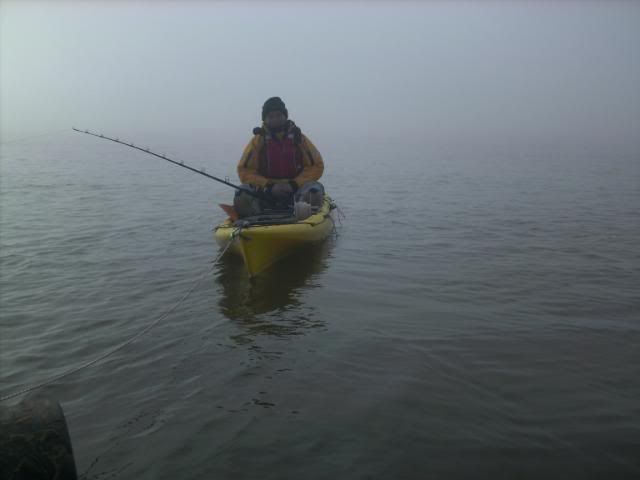 We decided to try our theory out and I tied off from the front of the Big Game onto Paul's yak and this cured the problem instantly, the Big Game sat straight and true in the tide

We were piling on the Black Lug and getting the odd bite but not connecting

Throbshire point loomed out of the mist as the sun began to burn its way through, and with the fishing being so slow we decided to follow our original plan and have a good tour round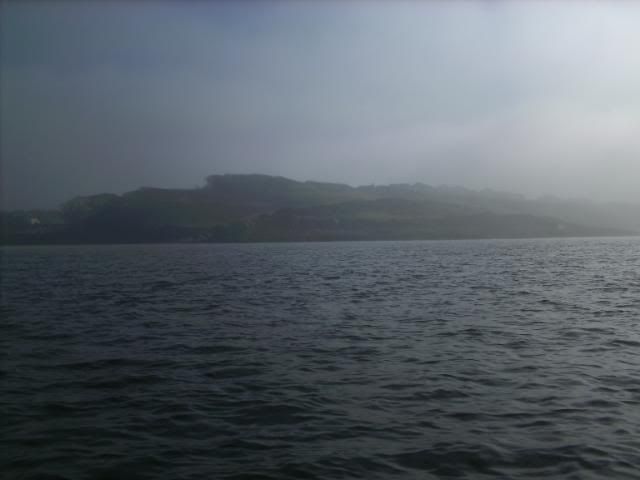 As we came in closer, it was apparent we weren't the only ones out fishing….

Paul made the decision to pop ashore for 'ablutions'……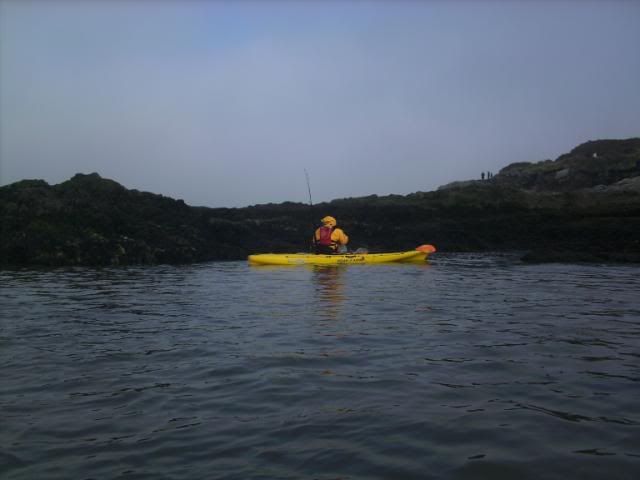 I took this as an opportunity to explore the nooks and crannies of the point….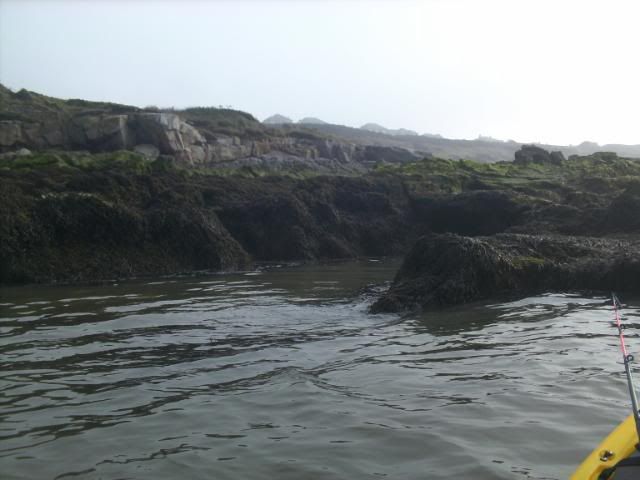 I quickly found the old landing bay carved out of the rock, used in bygone days by local smugglers…..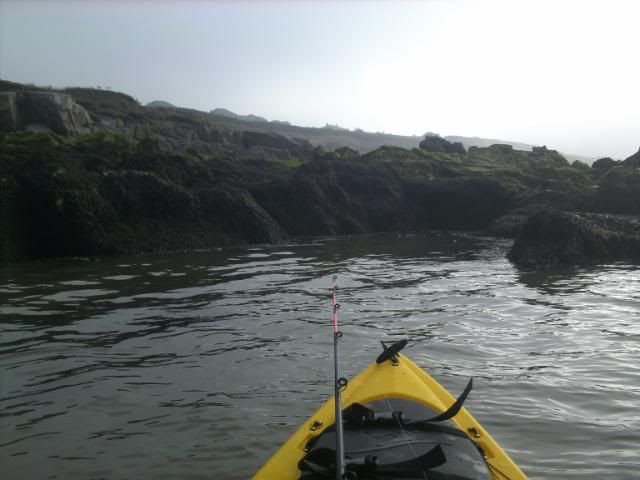 You can still see steps carved into the stones, just visible under the thick blanket of weed….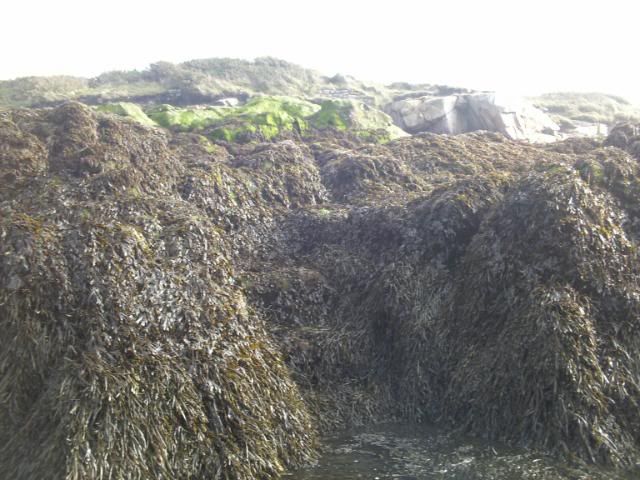 Paul 'finished' up and we carried on exploring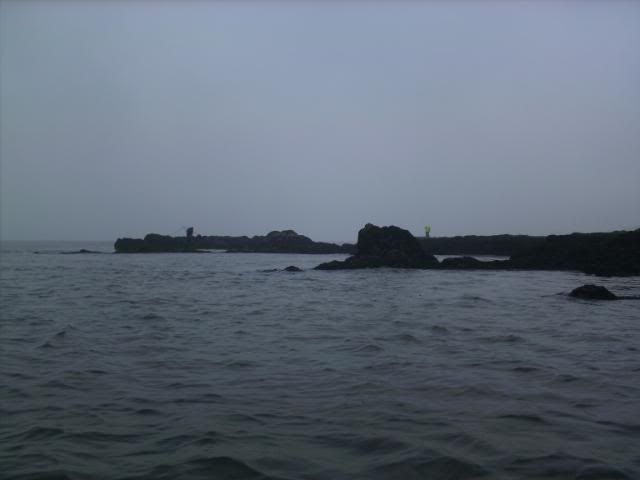 We decided on another fish and thus another chance to practice anchoring and tying off…..

I was rewarded with a half decent and unexpected Plaice..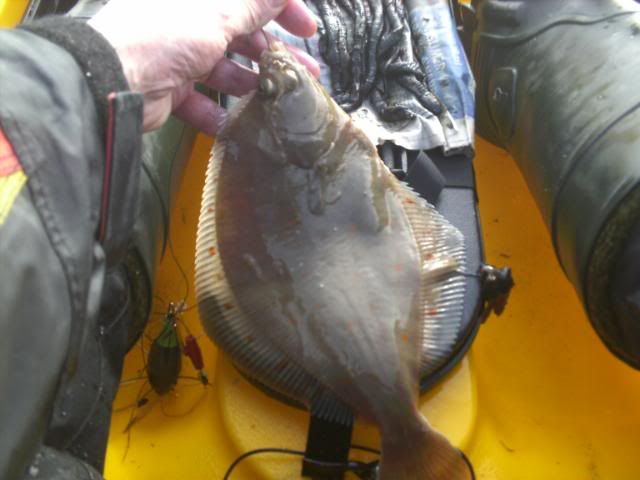 A bit thin and spent but most welcome nonetheless…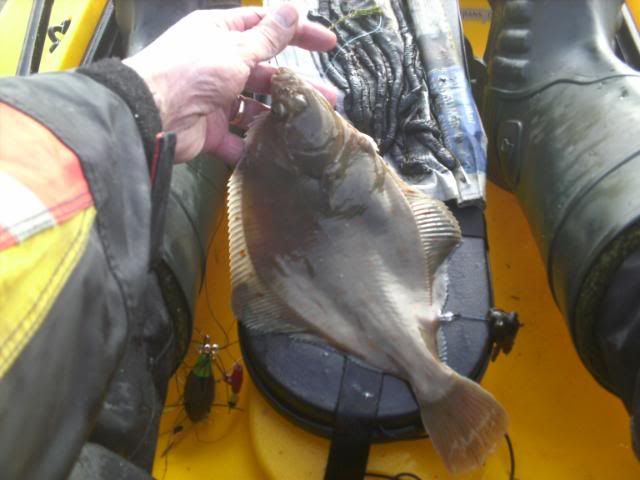 Heysham power stations looming out the mist in the distance……

This got our hopes up but proved to be the only fish of the day, though to be fair, we wanted to carry on 'prowling' about and trying out the yaks…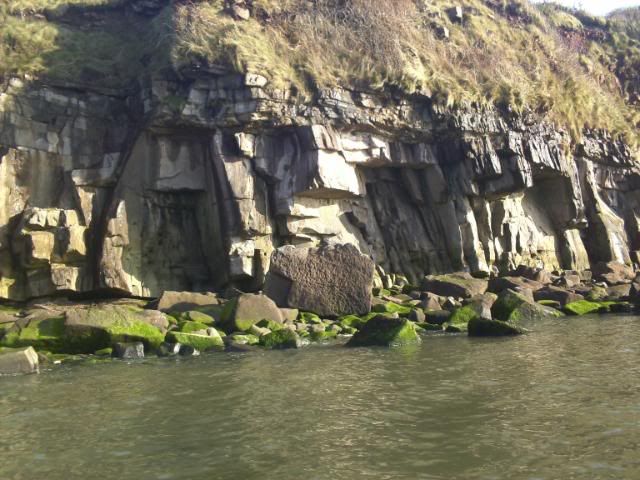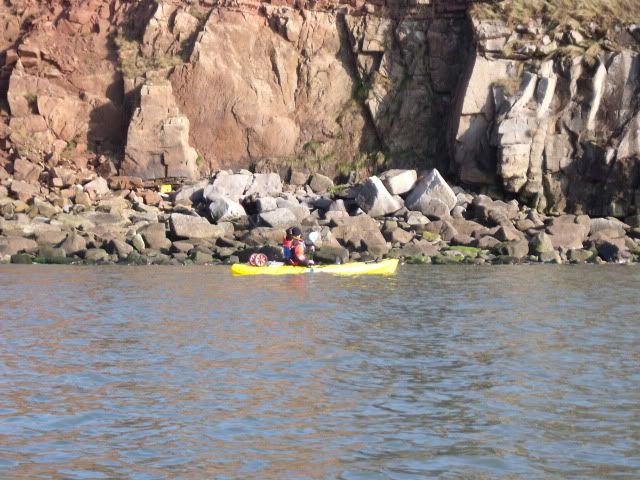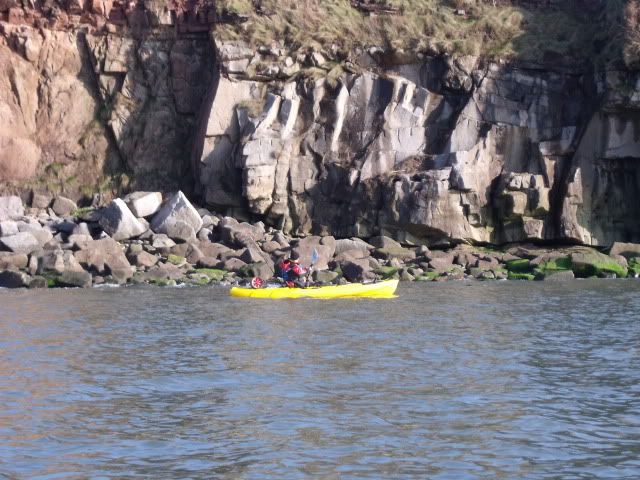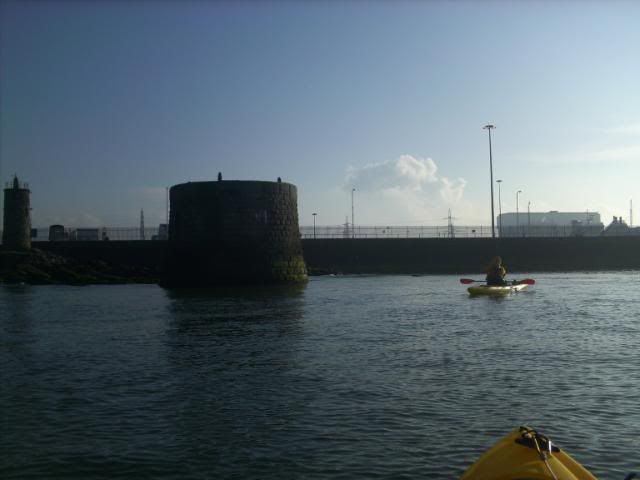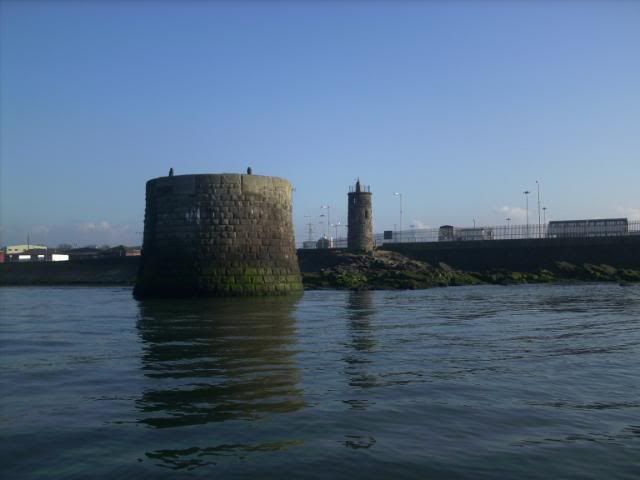 With it being slack water and the mist totally lifted, we opted for a more challenging paddle offshore to a pair of cardinal markers in the channel……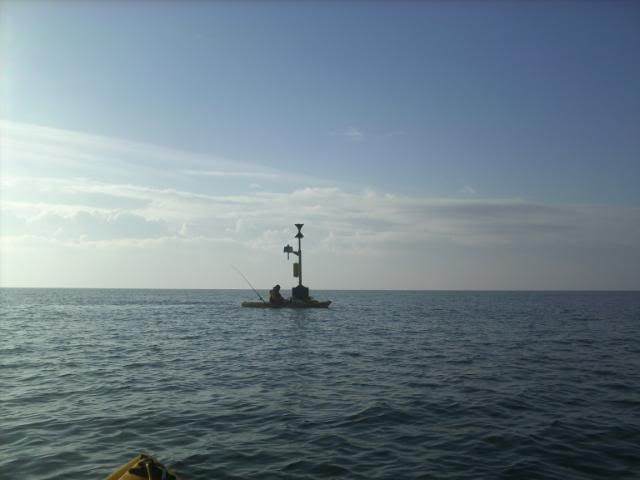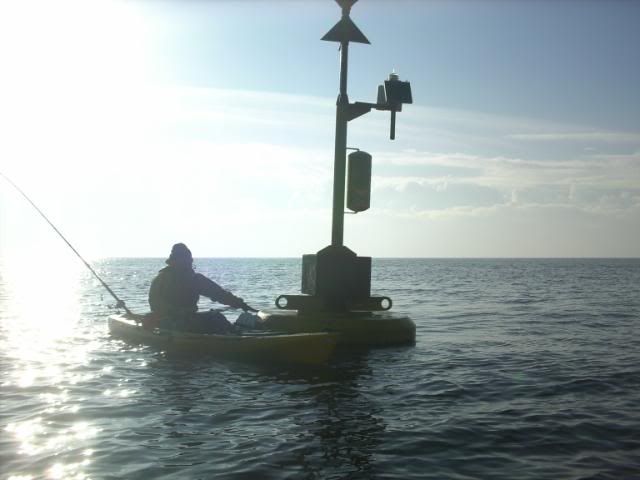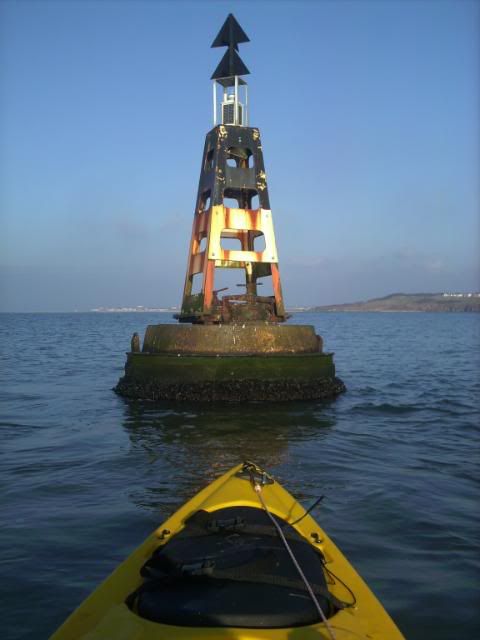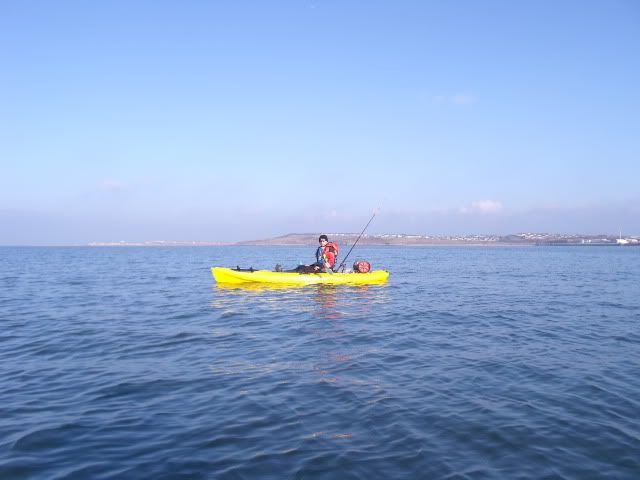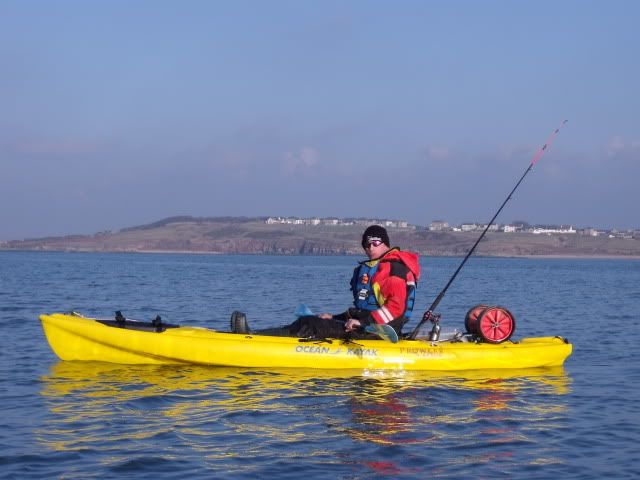 On the way back, looking down Heysham north wall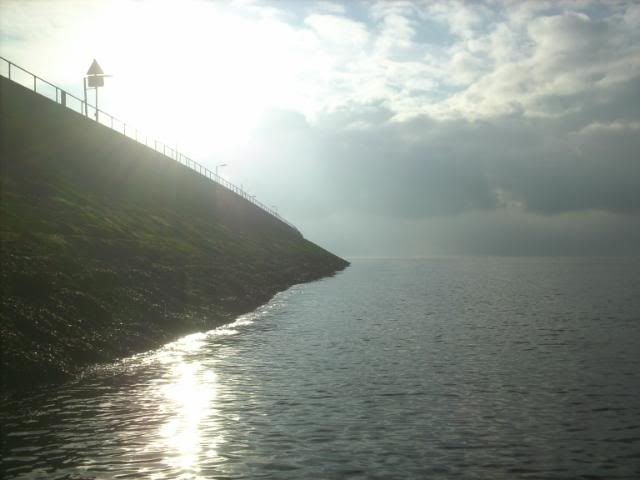 On the way back, myself and Paul decided to swap yaks and see how they compared. Paul was immediately struck that the Big Game was harder to paddle and slower than his trident. By this point, I was too tired to take much notice to be honest!

Soon enough, it was time to come back ashore after a most satisfying afternoon, it really opened my eyes to the potential of the kayak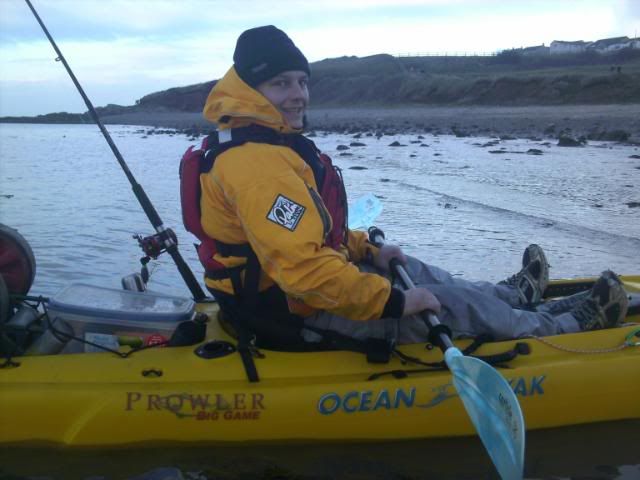 Related Articles
Share
About Author
(0) Readers Comments