The missus needed the car to take one of the kids somewhere or something (she did tell me), so fishing was out until I got a phone call from TerryG's dad and he was looking for a crew
The plan was to launch at Knott end slipway at 8am where Terry has a launching permit, pop round to Rossall to see if the smoothhounds have turned up in any numbers yet, then pump a few worm at low at 3pm and fish the start of the flood at the Dumper
I would be fishing in style today as Terry Snr has a top of the range new Pro Angler Warrior with all the trimmings  and it wasn't long after a faultless launch at the slip that we were heading for Rossall.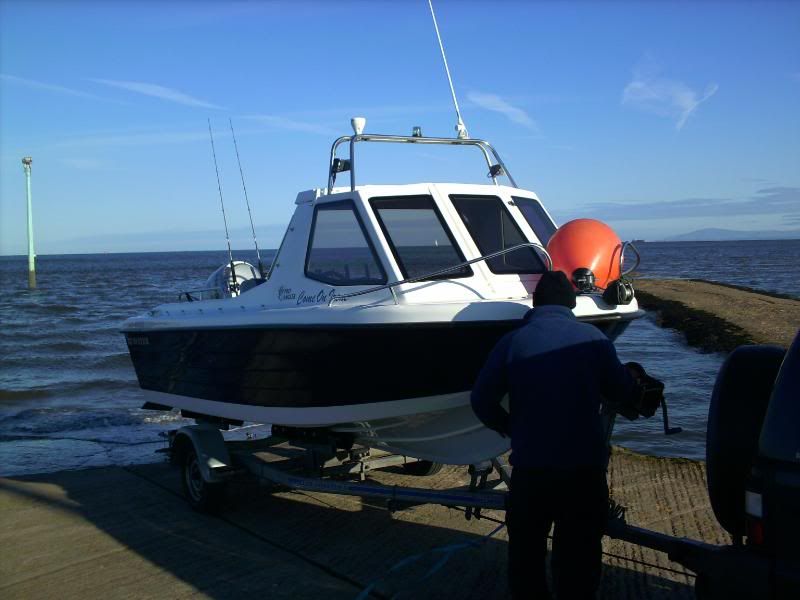 When we anchored up it was obvious that the wind was a little fresher than forecast and it was blowing North easterly again which was against the incoming tide, so it was turning out to be another lumpy day afloat.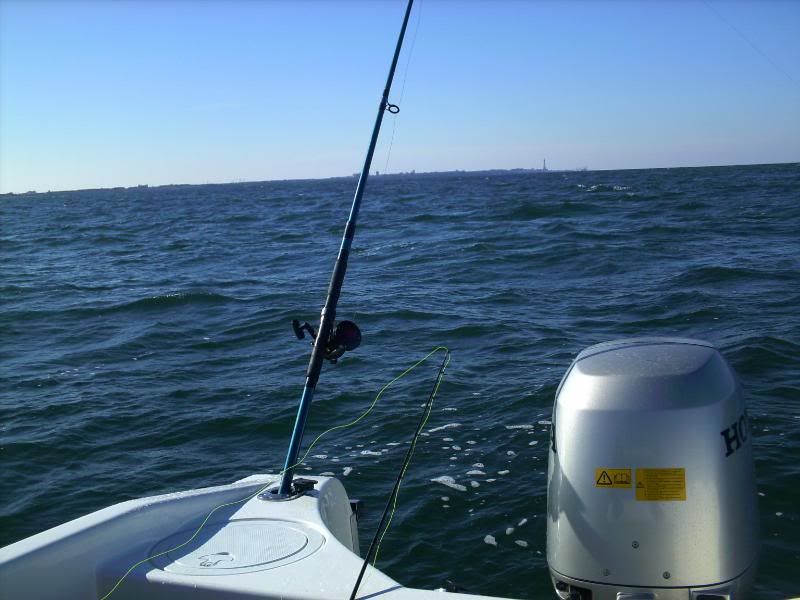 // <![CDATA[
// <![CDATA[
var a = 'http://www.youtube.com/watch?v=pxlEi5qQmSA';
var temp = new Array();
temp = a.split('?v=');
document.write(");
// ]]>
The fishing was slow as expected at first as it was virtually HW. We were using 4/0 hooks loaded with crab on one rod and fresh(ish) black on the other rod.
Almost immediately the tide had turned, Terry picked up a good run on the rod with crab, his rod was arched over as the fish dived for the seafloor. Unfortunately he had his drag set too tight and after a short tussle his line parted just above his trace ::) disappointing for Terry but a good sign that there were decent fish around.
Then what every boat angler dreads, the dogfish came onto the feed  there were some really big specimens amongst them but I just couldn't bring myself to photo any
Amongst the doggie bites I felt a better fish coming aboard, ok not massive but the target species at least, a small common smoothound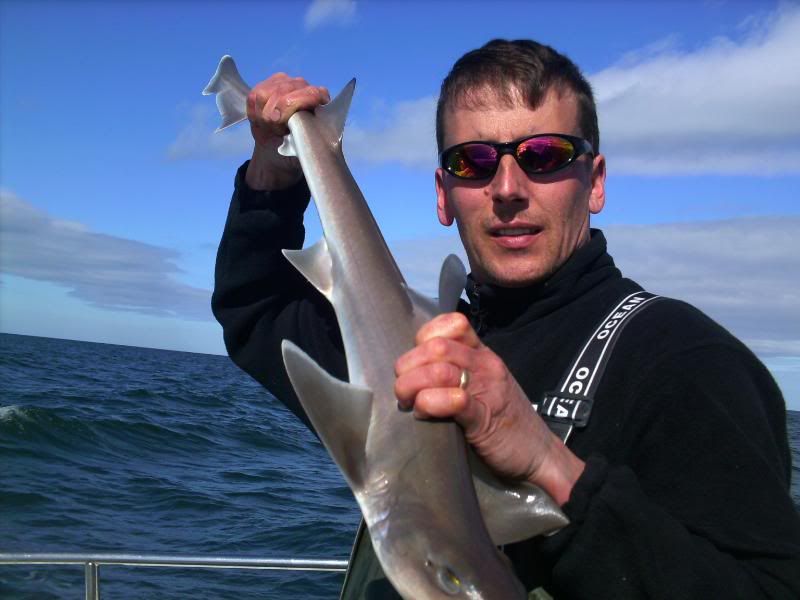 Unfortunately, no more smoothies came to the rods, they probably couldn't battle their way through the packs of dogfish which were coming aboard all too frequently
We decided on a move to try and escape them and maybe target a few decent Plaice until the tide dropped sufficiently to pump some fresh bait.
I was impressed with the way the Pro Angler handled the confused sea, cutting through the waves and skimming over the tops with little slamming. She was a dry ride too with hardly any spray coming over, even in the stiff breeze
Upon arrival at our destination we dropped anchor in thankfully slightly calmer waters and were soon into the flats we were after…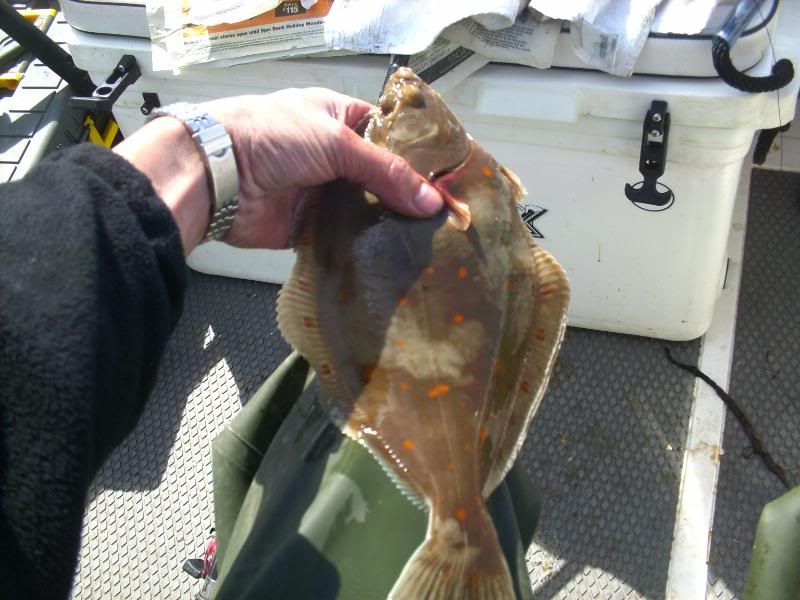 Dabs were thick on the floor and they soon became almost as big a pest as the doggies
when we checked the splashwell look what we found
they were everywhere!
The fishing slowed again as Low Water approached so Terry dropped me off onto the beach to pump a few worm…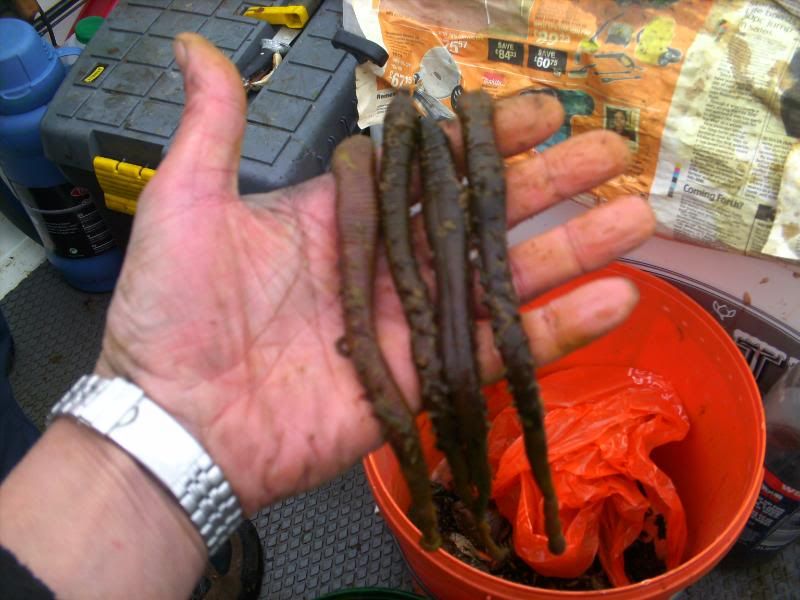 The wind was beginning to pick up again but we decided to follow our plan and headed out to the Dumper for one last throw of the dice, hoping the fresh worm would tip the balance in our favour.
First cast on the rod with crab, a small run resulted in this…


A small Starry…..
Then the bloody dogfish came on with a vengeance, followed by the all too familiar dab rattles
it had been a long day and Terry had been working the previous evening til 4am, so he was starting to flag a bit. We made the decision to come in
The fishing was slow but the crack and banter with my old mucker Terry was fast & furious, a brilliant day afloat in the lap of luxury on his Pro Angler
Related Articles
Share
About Author
(0) Readers Comments