There was a near tragic accident at the West Coast Open at Rossall on Saturday.
A Four year old lad had somehow wandered out from his house opposite the promenade and made his way onto the seafront.
Unfortunately a large wave swept the young child into the sea which had been crashing over the wall.
Onlookers tried desperately to throw a life ring to the toddler, but the lad went face down in the water. Fortunately help was at hand when one of the anglers fishing the Open spotted the commotion, stripped off and swam 40yds in a 10m+ tide to drag the lad ashore.
A passing nurse gave the lad resuscitation until the ambulance arrived as he was unconscious and had apparently stopped breathing. He was then taken to hospital in a stable condition.
Some of you may know the hero as StevieT from this forum and Donkers
We'd all like to think we'd do the same if faced with the same situation, but until you are you just don't know, so a big well done to Stevie…..you're a brave man and certainly made of the right stuff, a true hero and a credit to the angling fraternity
Stevie the Hero is on the right……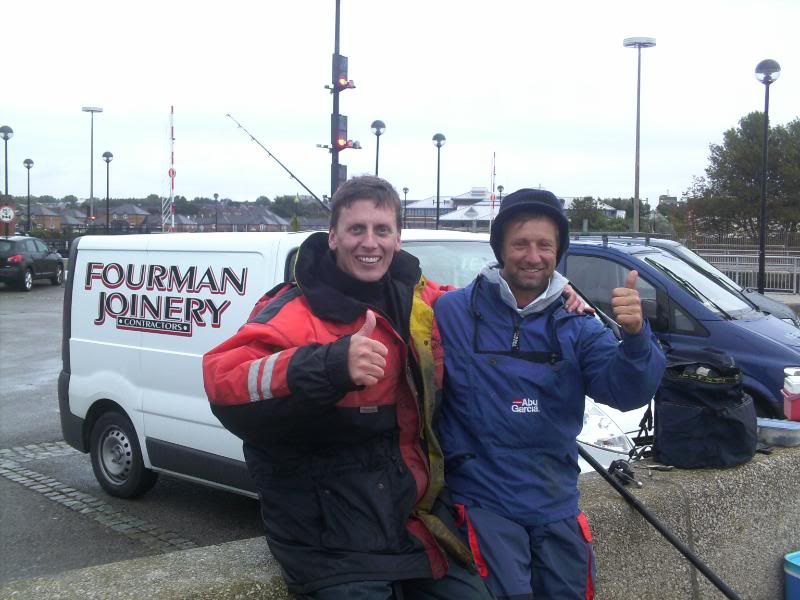 Related Articles
Share
About Author
(0) Readers Comments